Hey WonderCon Fans,


WonderCon 2010 last day had me pumped and ready to go. The last panels for the convention were Human Target

and Chuck produced by Warner Brothers for FOX and NBC respectively. Once again I was
able to sit in the front row center.
Among the best place to be to get those nice close up shots you, the fans, want. Hardcore fans camped out the best spots three hours before the panels began. Now that's what I call dedication!
First up was the Human Target panel. Our panel moderator was none other than the lovely Jenna Busch.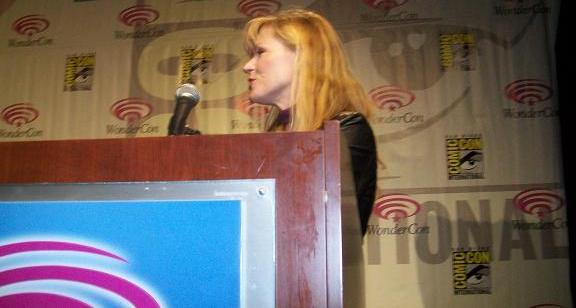 On hand for the Q&A session we had executive producer Jonathan Steinberg and series stars Mark Valley ("Christopher Chance") and Jackie Earle Haley ("Guerrero"). According to WonderCon's schedule they describe Human Target as based on the popular DC Comics title about a mysterious agent for hire who assumes different identities, literally becoming a human target on behalf of his clients.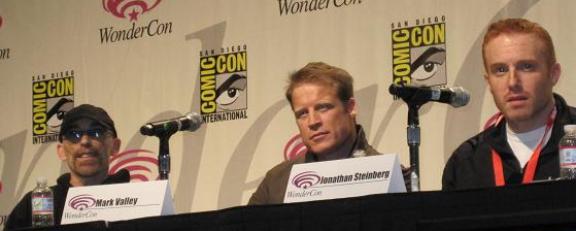 After introductions we were treated to an advance screening of the first season finale episode, "Christopher Chance" It airs on FOX on April 14, 2010. I'm not going to give away any spoilers on the episode, but I will say that it is a must see and filled with some great guest stars like Lee Majors and Armand Assante!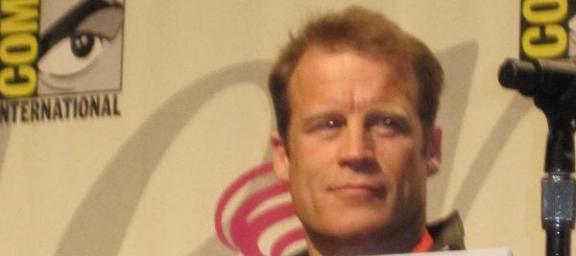 The episode they showed us was not completely done with all the visual effects and voice overs. Through some parts of the episode it was Jonathan Steinberg's voice heard where added lines needed to be inserted. At some point before the episode started Mark Valley sat next to my cousin in the front row to watch the episode. Now that is the way to enjoy your first WonderCon experience, front row and watching Human Target with Mark Valley seated next to you!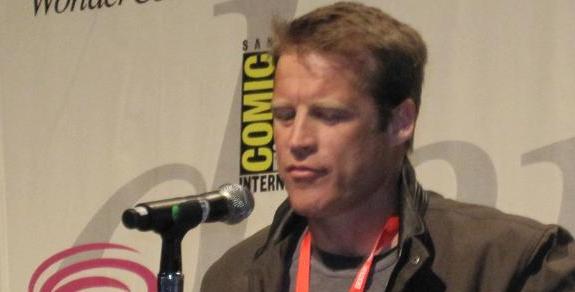 After the episode we had 20 to 30 minutes of Q&A panel. Those of you who do not know Jackie Earle Haley is the new Freddie Krueger for Nightmare on Elm Street. Questions from fans ranged from the types of martial arts and/or training they received for doing fight scenes to upcoming projects for each actor. Time flies when it comes to the Q&A sessions.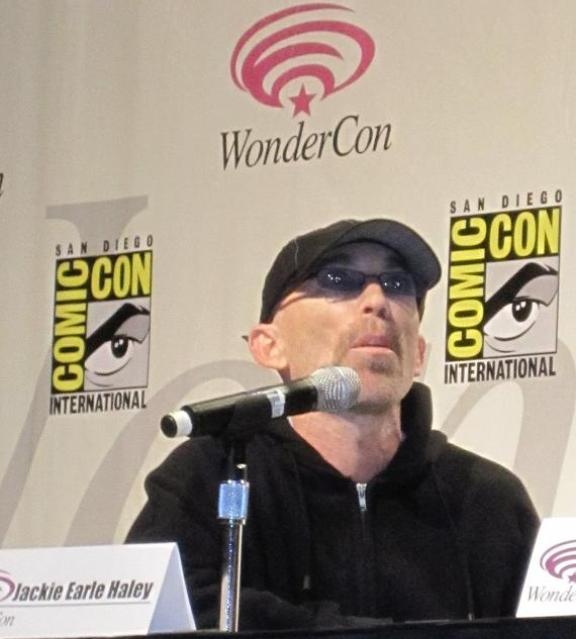 The last panel of the day I covered was for Chuck. Before the panel we were treated with Monday night's episode a day before it would air. The audience was excited to say the least. Lots of laughs and cheers were going on throughout the episode from the 3,500 people in the room. By the end of the episode everyone was ready for the panel. The panel had Co-creators/executive producers Josh Schwartz and Chris Fedak, along with series stars Zachary Levi ("Chuck Bartowski"), Adam Baldwin ("Major John Casey"), and Joshua Gomez ("Morgan Grimes").

These guys were hilarious. They had fun poking fun at one another as well as fellow co-star Yvonne Stahovski ("Sarah"). I was glad to see how comfortable each cast member was with answering questions and just messing around with one another.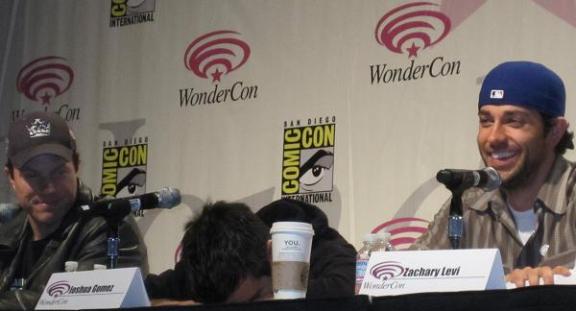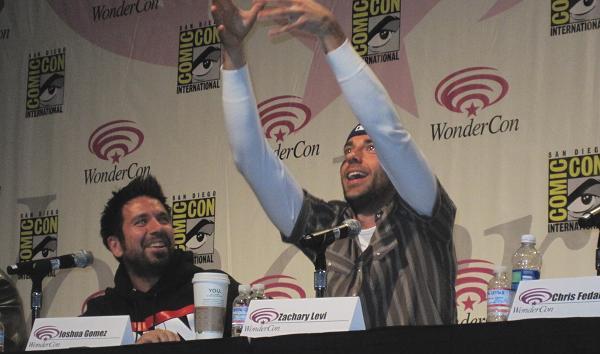 I especially enjoyed it when Adam Baldwin would be in character being serious and to suddenly switch to being this happy go lucky guy.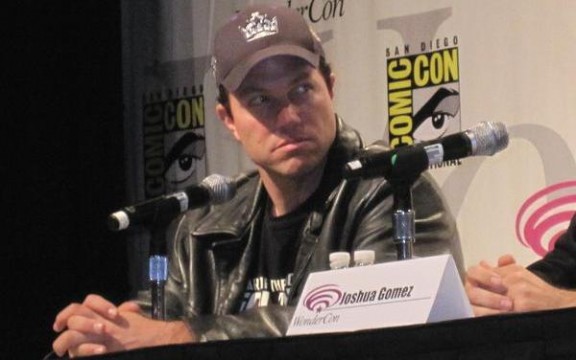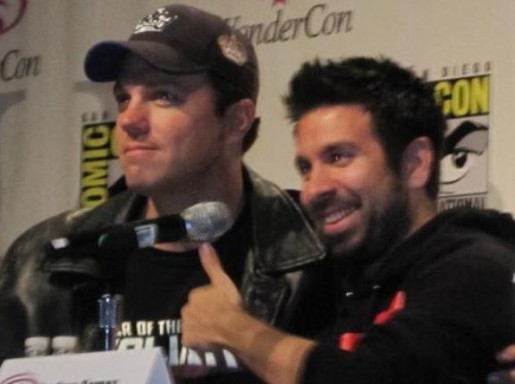 The questions asked by fans ranged from how has each character changed over the years to what is each of their favorite Subway sandwiches. A more detailed report on the questions will be posted at a later date. Before we knew it the Q&A was over. Everyone gave a roaring applause and cheers as everyone left the stage.
The last bit of business for the day was heading down to the exhibition hall to get some last minute pictures, talk with some of the vendors, and with the fans.
Alexia L. Rosenfield:
Additionally WR_Systems (Kenn) and I had the pleasure of  meeting an award winning up and coming producer, writer, director, cinematographer and editor, Ms. Alexia L. Rosenfield for her outstanding documentary film "The Student Recycling Center". First place winner of the Danville International Children's Film Festival co-sponsored by the California Independent Film Festival Association and first place in the FilmSkillet International Film Festival, Ms. Rosenfield is a talented individual whose film delighted the crowds at WonderCon San Francisco.
Already working on a new film project called "Green Power", Ms. Rosenfield is a  rising superstar we are sure to hear more from in the future as her career development continues to expand. If you would like to contact Ms. Rosenfield about her work, please click the link to write to Alexia . Great job Alexia!
What a great WonderCon Sunday it was!
This was my first year attending WonderCon. Being a fan of all genres it boggles the mind why it took me th

is long to attend, especially since I live in San Francisco. Yes, you all have permission to virtually slap me. I was really impressed and overwhelmed with the abundance of vendors, panels, guest stars, and the

sheer number of people that atte nd each year. I was glad to see that I was not the only newbie attending as I spoke and interviewed several attendees.
As I told many of my friends and family WonderCon is a definite must come event. I also consider it to my training for ComicCon San Diego in July and the Alternative Press Expo in October.WHR will be there for you!

WonderCon 2010 has me extremely excited about what next year's WonderCon 2011 will hold. If you have not attended WonderCon please do so in 2011!
I have to give special thanks to Trish, Angie, Tammie, Scott, Caroline, Ginger, Rain, and Frankie for hel
ping out that day. Included below are pictures from the convention. Team WHR will have more in the future  for your enjoyment.
SciFiFanGirl616