Welcome Back Stan Lee and Comic-Con Museum Admirers!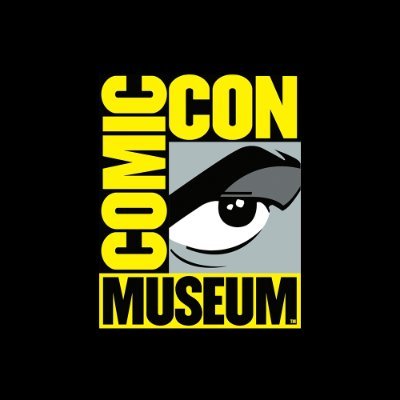 On Tuesday July 18, 2023 WormholeRiders was granted the extraordinary honor of meeting the iconic Michael Uslan, his equally talented son David Uslan, and Rita Vandergaw, the Director of the Comic-Con Museum.
During our time at the Comic-Con Museum we were given the privilege of interviewing these three fabulous individuals about their involvement in bringing "Excelsior! The Life and Legacy of Stan Lee" to their membership and the general public at the marvelous museum that has been renovated to the state of the art beginning in 2021 and opened last year in 2022 with their first exciting event, the sixtieth anniversary of Spiderman!
We include this revealing and insightful interview below for your enjoyment.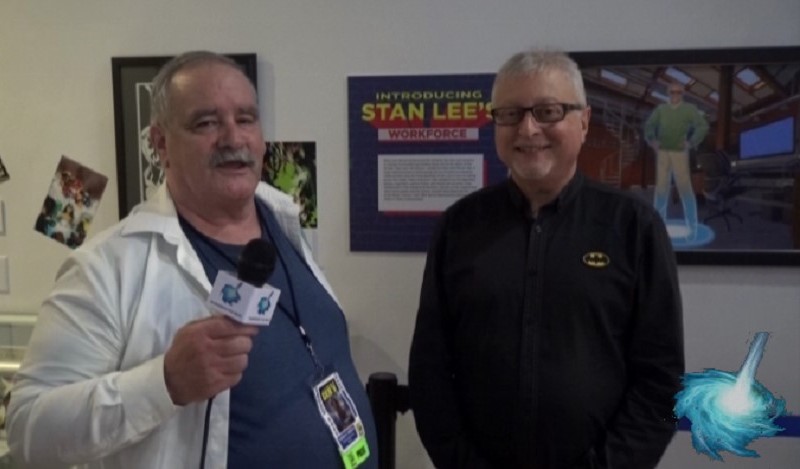 About the Stan Lee Legacy at Comic-Con Museum: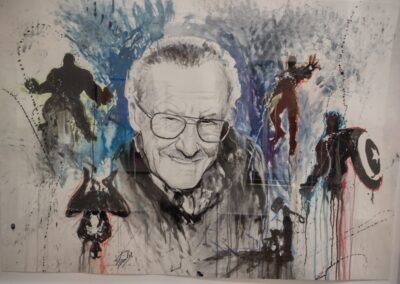 Stan Lee appeared at Comic-Con numerous times over the course of his 78-year career to delight his legions of fans. This year, Comic-Con Museum and Kartoon Studios, the controlling partner to the "Stan Lee Universe" IP, present a first-ever exhibit to celebrate his 100 years of legacy. The exhibit will feature rare comic books, original art, and paintings exploring decades of Lee's work and a section devoted entirely to Lee's co-creators of the Marvel Universe, including Jack Kirby, Steve Ditko, and other amazing co-creators. The exhibit has been curated by Comic-Con Museum; Michael Uslan, originator and executive producer of the Batman movie franchise; and David Uslan, both consultants to Kartoon Studios' "Stan Lee Universe." Artwork will feature never-before-seen items donated by auction houses and private collectors, including Heritage Auctions, DC Comics, Metropolis Comics, Gary Stiffelman, Dr. Michael Vassallo, Michael E. Uslan, Rob Prior, Danny Fingeroff, Benjamin LeClear, Mark Yturralde and Funko.
About Michael Uslan: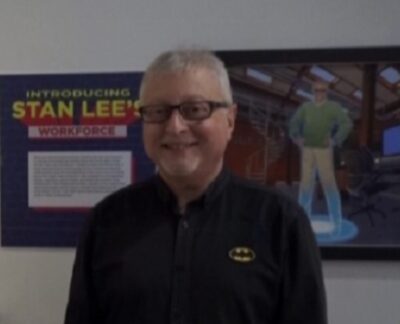 Michael Uslan is the Originator and Executive Producer of the Batman franchise of motion pictures.  Born on December 15, 1950 in Cedar Grove, New Jersey, Michael is revered for bringing the original Batman (1989) to our screens with a faithful interpretation of the original comic books dating back to Detective Comics #27 in May 1939 and the original Batman series of comics that began in 1940. Michael met Stan Lee as a young man and was a lifelong friend and companion.
Michael has been involved in over eighty-five television and movie productions, virtually every production of Batman since 1988 including Batman Begins (2005), The Batman (2022) and Justice League: Warworld (2023). Michael is well known as a producer of the beloved film National Treasure (2004).
About David Uslan: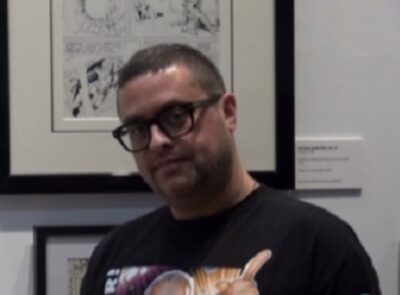 David Uslan is deeply connected to the legacy of Stan Lee, iconic creator of Spiderman and other Marvel superheroes, serving as advisors to Kartoon Studios' "Stan Lee Universe" and the Comic-Con Museum. Having enjoyed a close friendship and business association with the legendary Stan Lee for 50 years, Michael, David's father credits Stan Lee as their mentor and inspiration. They recently curated "Excelsior! The Life and Legacy of Stan Lee," the new world-first showcase of Lee and his co-creators' extraordinary work.  David is also known for his impressive background in producing, publishing, gaming, and is involved in prestigious projects such as the Emmy-nominated "Sabrina: Secrets of A Teenage Witch" and the upcoming scripted series based on the lives of New York Yankees' legends Lou Gehrig and Babe Ruth with Universal Television and Apple Plus.
About Rita Vandergaw and the Comic-Con Museum: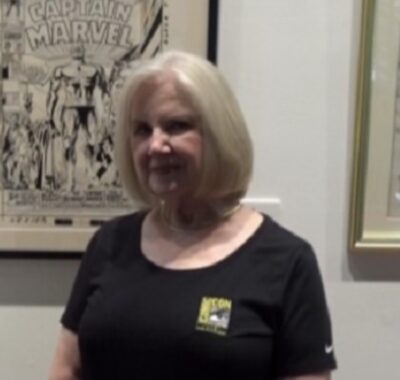 Rita Vandergaw is the Director of the Comic-Con Museum, a division of San Diego Comic Convention (SDCC) a California Nonprofit Public Benefit Corporation.
SDCC and Comic-Con Museum are organized for charitable purposes, and dedicated to creating the general public's awareness of and appreciation for comics and related popular art forms, including participation in and support of public presentations, conventions, exhibits, museums, and other public outreach activities which celebrate the historic and ongoing contribution of comics to art and culture.
In addition to its San Diego Comic-Con convention each summer (the premier comics convention of its kind in the world), SDCC organizes the Anaheim-based WonderCon each spring, and the SAM: Storytelling Across Media symposium in the fall!
We will continue reporting on our adventures in San Diego for Comic-Con 2023 so check back soon! In the meantime, please feel free to share this article with your friends, co-workers and or family and leave your comments! We look forward to you visiting our dedicated review and analysis web site here in the future! Or as many of our readers and visitors often do, visit TeamWHR on Twitter, or visit me on Twitter by clicking the text links or images avatars in this news story. I and TeamWHR look forward to Seeing You on The Other Side!"
Thank you.
Best Regards,
Kenn of #TeamWHR