Welcome Back Lovers of The Ark Science Fiction Space Saga Series!
On Saturday March 25, 2023 Team WHR was honored to interview legendary entertainment creators Dean Devlin and Jonathan Glassner at WonderCon 2023 where we discussed their hit new science fiction space saga The Ark.  Devlin and Glassner, whom we have long admired, shared secrets regarding the creation of the series, the awesome actors they selected, as well as where the story arc is headed in the fabulous four episodes of season one just up ahead at SYFY. 
With ratings increasing each week since the pilot episode was broadcast on February 01, 2023, we believe that the series will be renewed for a second season and are hopeful that it will run for least five seasons to become one of the most popular science fiction series in the past twenty-five years!
We thank Dean and Jonathan for a wonderful interview and hope that you enjoy it.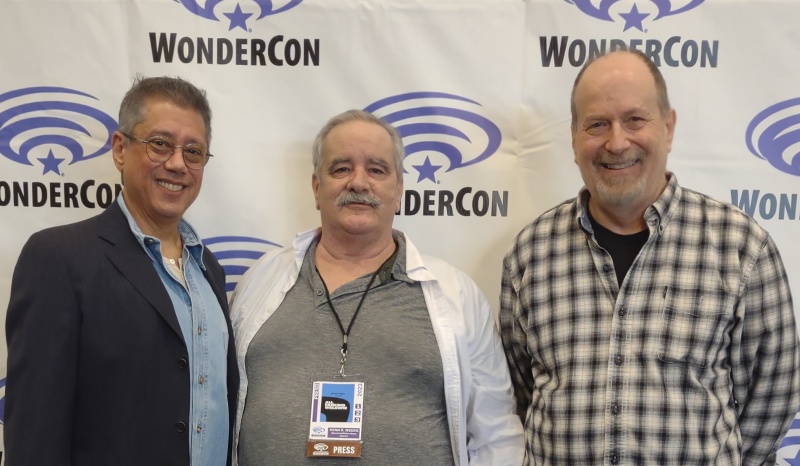 About Dean Devlin and Jonathan Glassner: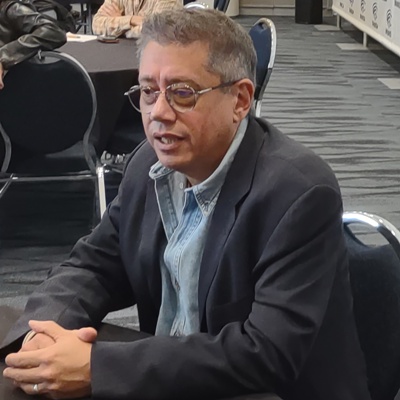 Science fiction movie and television series fans have long admired industry veteran Devlin's work when he produced the original Stargate movie in 1994.
Prior to creating The Ark, an outstanding new Space Saga Series, Dean's work ultimately set the Stargate franchise foundation that led MGM Studios and SYFY (fans will recall that at the time SYFY was known as The SciFi Channel) for seventeen epic years of television science fiction series success across three revered television series; Stargate SG-1, Stargate Atlantis and Stargate Universe.
Devlin went on to great success with hit movies and television productions including Independence Day, The Triangle, Leverage, Geostorm, The Outpost, The Librarians, Bad Samaritan and many more including executive producing over 240 episodes of one of our favorite, and famous podcasts "Inglorious Treksperts" with Mark A. Altman!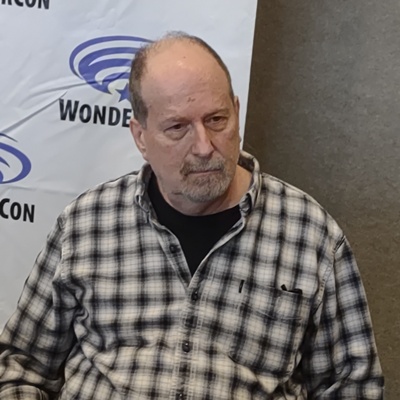 In 2023 Dean returned to his science fiction roots with The Ark selecting Stargate SG-1 creator and entertainment industry veteran Jonathan Glassner with whom Jonathan worked on with Dean on the hit series The Outpost as his executive showrunner for The Ark. Jonathan is well known not only for Stargate-SG1 and The Outpost, science fiction fans fondly recall his fabulous work on many series including The Outer Limits, Odyssey 5, and Falling Skies.
Working with Rachel Olschan, and Marc Roskin of Electric Entertainment, as well as Jonathan English of Balkanic Media and Steve A. Lee as series producers, all these fine content creators have worked wonders to bring The Ark, a superb space saga adventure drama based 100 years in the future to our screens in 2023 and beyond!
We hope you have enjoyed our interview with Dean and Jonathan and leave you to enjoy a sneak peak of The Ark episode nine which airs on SYFY in the United States and CTVSciFi in Canada this Wednesday evening March 30, 2023.
We will be back in the near future with more of The Ark as well as our favorite television series and movie analysis. In the meantime, please feel free to share this article with your friends, co-workers and or family and leave your comments! We look forward to you visiting our dedicated review and analysis web site here in the future! Or as many of our readers and visitors often do, visit TeamWHR on Twitter, or visit me on Twitter by clicking the text links or images avatars in this news story. I and TeamWHR look forward to Seeing You on The Other Side!"
Thank you.
Best Regards,
Kenn of #TeamWHR