Welcome Back Van Helsing Vampire Lovers!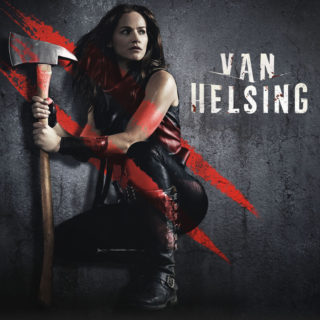 We here at Team WHR have immensely enjoyed the first three seasons of an extremely high quality series on SYFY known as Van Helsing. In fact we love the series so much, as evidenced by many members of our team, we joined the Renew Van Helsing twitter storm that raged during the entire third season!
Team WHR is simply ecstatic that Van Helsing has been renewed for a fourth season by SYFY!
However as the admirers of the series can attest to, a fourth season renewal was not a certainty. As such, we felt that saving our exclusive Van Helsing "Eat, Prey Slay" interviews with the creator, Neil LaBute and members of the cast including Kelly Overton, Jonathan Scarfe, Aleks Paunovic, and Rukiya Bernand was prudent to document the interviews as a retrospective look at Van Helsing just in case the series was not renewed.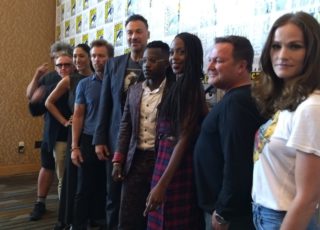 Our terrific time in the Van Helsing Press Room with these outstanding actors and the series creator at San Diego Comic Con, was wonderful!
We discussed their absolute elation about the fabulous Van Helsing series as the cast, crews and creators were preparing to enter the third season on the way to what has now become manifest, a fourth season smash hit respected by the fans and critics alike!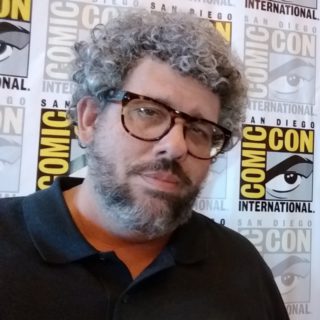 The accomplishments each of our interviewees have obtained by the dedicated work all involved have invested is clearly manifest during the time each spent with Team WHR before the fourth season renewal!

Thankfully has it all turned out, our concerns were unrealized since Van Helsing was indeed renewed for a fourth, and hopefully fifth season and beyond.
Therefore, we now proudly include below the full exclusive SDCC Press Room interviews that we have saved for our mutual enjoyment featuring a few of our most favorite Van Helsing clips from season three!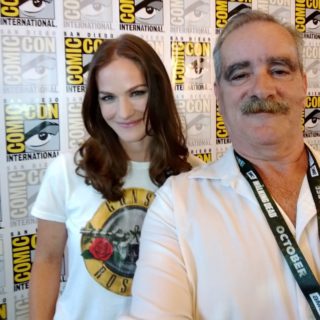 Prior to the renewal, as Van Helsing enters it's fourth successful season as a series, let us look take a retrospective look back on the original tag line for the story arc.
Vanessa Van Helsing is the last hope for survival, as she unknowingly awakens to discover she has a unique blood composition that makes her not only immune to vampires, but with the ability to turn a vampire human."
"With this secret weapon, Vanessa becomes a prime target for the vampires, while trying to save humanity."
"Van Helsing represents a new mythology in sci-fi by challenging traditional vampire rules," said Chad Oakes, Co-Chairman of Nomadic Pictures (Fargo, Hell on Wheels). "
"The series is unique in exploring a world completely dominated by vampires, while the human characters have to learn the importance of working together to ensure their survival."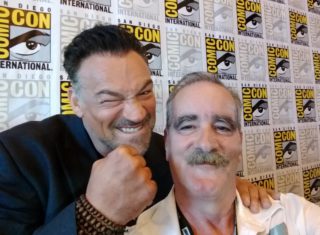 Can anyone doubt that Van Helsing, which began as a humble 13 episode series on September 23, 2016 has more than exceeded viewer expectations?
In the opinion of this editor, Neil LaBute has more that fulfilled the promises he made to fans with his brilliant new story arc expanded on the venerable Dracula legend.
With his more than able leadership, Neil featured exciting elements that he envisioned that added to the Dracula mythology.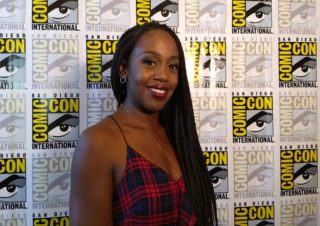 These included memorable Van Helsing characters such as Julius (Aleks Paunovic), Axel (Jonathan Scarfe) Scarlet Harker (Missy Peregrym), Mohamed's (Trezzo Mahoro) "mouse" story, the rebirth of Flesh (Vincent Gale), Ivory (Jennifer Cheon) and Scab (Rowland Pidlubny), Doc's (Rukiya Bernard) lover Jolene (Caroline Cave), Sam (Christopher Heyerdahl) whom has become manifest as the devil himself, and it almost goes without saying, the corrupted cursed critical stories villains, the Day Walkers!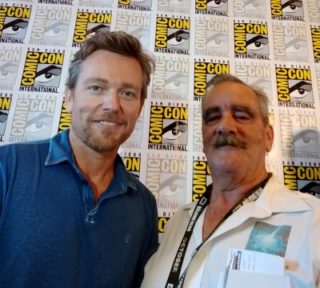 We here at Team WHR sincerely thank and send our sincere regards to Neil LaBute for bringing the re-imagined Van Helsing to our screens for three superb seasons! Mr LaBute, who has turned over the reigns as show runner to Jonathan Lloyd Walker for future seasons, will always be loved and respected. With words we shared in 2016 when we first started covering the series, and as Oasis said many years ago, we want Van Helsing to "Live Forever"!
Based on the sheer enjoyment fans of Van Helsing who helped make a season four a reality by tweeting their hearts out each week of season three, we are hopeful that the series will run many more seasons now with Jonathan Lloyd Walker as the fourth season show runner!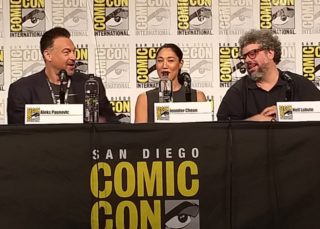 In closing for now, we will continue our support for Van Helsing with additional coverage in the near future with exclusive series news for our mutual enjoyment before Van Helsing returns to SYFY later this year in 2019!
Lastly, We hope you have enjoyed our Van Helsing interviews as much as we have enjoyed seeing Van Helsing at San Diego Comic-Con the past three years and we hope that the series will return to San Diego this July 2019!?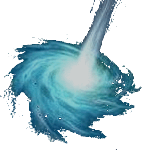 Please feel free to share this article with your friends, co-workers and or family by clicking one of the icons below. We thank you for visiting and express our sincere gratitude.

Feel free to visit WHR on Twitter, WHR on Facebook or visit me on Twitter by clicking the text links or images avatars in this news story. I and Team WHR look forward to Seeing You on The Other Side!

Thank you.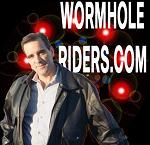 Best Regards,
Kenn of Team WHR