Welcome Willow lovers
Growing up in the 1980s, I was exposed to many great fantasy films that have left an indelible mark on my life. One of those films is the 1988 film Willow, directed by Ron Howard with the story by the legendary George Lucas and written by Bob Dolman. 
Movies like Willow bring a sense of adventure, wonder, humor, fantasy, and a deep love of storytelling that has been a part of movie making since the beginning. So when I heard whispers about Willow again in the last few years, I prayed to the movie gods that it would not be remade. I was hoping for a sequel.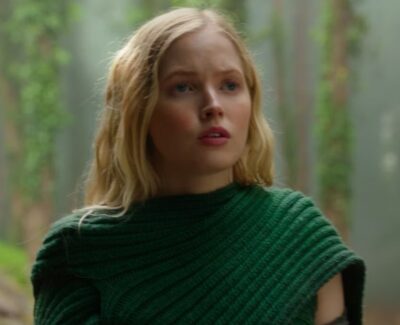 Instead, we heard word that there was going to be a series on Disney plus. I was elated to hear that, as the story of Willow and Elora Danan (Ellie Bamber) was far from over. A great aspect of the series is that in the first season conclusion, an alternate version of Elora appeared in a nod to the alternate versions of Fringe characters more than a decade ago. An Elora series would also give the creators and writers more freedom to expand that universe.
Movies with a certain nostalgia for them become a beloved part of the fandom or even a standard by which all subsequent fantasy movies should use as a template. Willow was my The Lord of The Rings: The Fellowship of the Ring before the actual movies came to be. Willow had everything you could have wished for…magic, folklore, good, evil, sorcery, swashbuckling swordsman, humor, adventure, and a reluctant hero who saves the day. Willow is so beloved that I wept tears of joy when I finally saw a teaser trailer for the series. That trailer brought me back to that place decades ago when I first saw Willow and how watching it made me feel. It had all the elements that made the movie great.
I was also thrilled to see two beloved cast members reprising their roles in the series. Joanne Whalley (Sorsha) and Warwick Davis were back for the Willow, making the series much more wonderful. Of course, the one person fans all wanted to see rejoin the series was Val Kilmer as Madmartigan. Unfortunately, we did not get Val, as he has been sick from throat cancer for the last few years. Madmartigan was such an integral part of the original film that his absence was missed. I am glad the creators decided not to recast him or use deep fake to bring him back but instead chose to keep him in the fold by being mentioned several times throughout the series. The series creators cast Dempsey Bryk (Airk), who bears a resemblance to a young Val Kilmer.
I had the utmost faith in Disney plus because so far, all the series (at least the ones I have seen) have been massive hits, and with Ron Howard as an executive producer, I felt confident the series would be everything the movie was and more. My expectations were higher than they usually would be, considering how much I love the original film. I also had confidence that the budget for creatures, costumes, and sets would be epic, with Disney backing the series.


Willow The Series: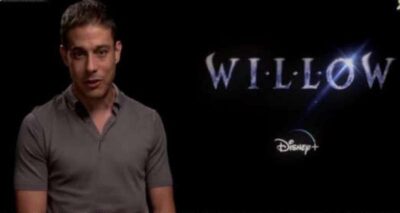 Now, onto my review. The first episode was written by creator Jonathan Kasdan whose legacy with Lucas Film is the second generation.
The episode's opening starts with the beginning of a weathered book titled Willow and the voice-over by Sorsha and what the original story had been. It immediately brought me back to the 80s again, and I remember seeing the movie for the first time.
I loved parts of the series, especially the locations and associated cinematography, but sadly, there is more wrong with it (in my opinion) than is right with it. The creators did a disservice to the film by modernizing parts of it. There is enough love of the original film by people of my generation that not updating it would have been fine. I was also expecting more practical effects like in the original movie but it looks like there was more CGI. I was hoping we would not see Elora Danan so early in the series; I was hoping she would show up in episode 3 or 4. The writer, Jonathan Kasdan, made it too obvious who Elora was from the clues he left for the viewer. I wouldn't say I liked the use of modern slang or language in the series, as most fantasy films/series do not use modern vernacular; it takes me out of the experience.
I did appreciate Sorsha saying to Kit (Ruby Cruz), when she complained about how tough and controlling her mother was, Sorsha replied "If you think I'm tough, you should have met mine," meaning her mother, Bavmorda (Jean Marsh). I loved that little nod to the original film and how it all tied together with the bloodline. Also enjoyable is that the cast obviously shared many enjoyable moments.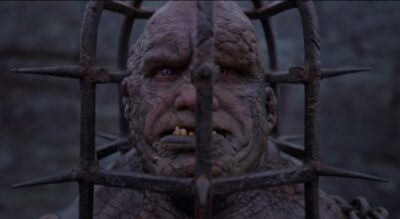 I also loved the creatures and how they presented them—especially the one with the whips that reminded me of a scorpion tail. I also loved seeing Sorsha wield her serrated sword again, bringing back to the fold the movie and her skills as a fighter. The original music of the original film again brought back nostalgia and fit perfectly. I also appreciated that characters, Cherlindrea (Maria Holvoe) and Raziel (Patricia Hayes) were mentioned regarding the barrier. Finally, seeing Willow Ufgood (Warwick Davis) was emotional for me; he is such a beloved character, and to see him again was like seeing an old friend.
The use of modern music didn't fit in the series for me. I am not sure why contemporary music needed to be incorporated into the series when the music by James Horner was iconic and so recognizable. Hearing modern music took me out of the story and frankly made no sense in the context of the series. Elora Danan (Ellie Bamber) sounded a bit daft when speaking. It also made me wonder if she had any intelligence at all. Growing up in the castle and with the stories of Elora Danan in the ether, you would think that since she found out she was the chosen one, she would have a bit more clarity and responsibility for her destiny.
In episode 3, written by Wendy Mericle and John Bickerstaff, there is an excellent line by Boorman (Amar Chadha-Patel) "your generation has zero attention span for epic tales" when I heard that, I laughed out loud and thought that is precisely what I think when it comes to the younger generation not knowing older films. I also found it odd that Kit suddenly couldn't defend herself when she was doing quite well in the first episode against Jade (Erin Kellyman), plus the fact that she is Madmartigan and Sorsha's daughter. Also nice was the casting of Warwick Davis' daughter as Mims (Annabelle Davis).
The two women that Elora encountered in the forest, Hubert (Hannah Waddingham) and Anne (Caoimhe Farren) looked so out of place. Their costumes didn't fit in the genre. They looked more like they would be in the old west, not in that fantasy era. I was expecting more adventure regarding the fights. I wanted something similar to The Witcher, because the battles in that series spoiled me. If you are going to use a song like "Enter Sandman" by Metallica, use the original version of the song, not a watered-down version. With the bleak ending of episode 3, the original version would have made more sense than the version they used.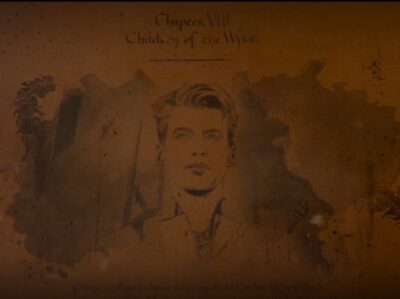 Fast forward to episode 8, titled Children of the Wyrm, written by Rayna McClendon and Jonathan Kasdan and directed by Jaime Childs. Lili's costume (Rosabell Laurenti Sellers) made no sense in the series. It looked modern and fashionable, not what you would expect for a vessel of the Crone. I was hoping they would use practical effects when showing The Crone (Jane Carr), but it doesn't look like they did.
The one part that truly baffled me was using the Bruce Springsteen song "I'm on Fire" during Elora's imagined wedding scene. The song was steeped in controversy when it was released and seems like an odd choice for the wedding scene again; the original version was not used. The last song of the episode was "Money for Nothing" by Dire Straits. "The song talks about the rock star excess and the easy life it brings compared to the people who grind at work 24/7". Unfortunately, that song has no context for the series. If you intend to use modern music, at least use groups like Rush or Led Zeppelin that wrote about mystical, fantastical themes.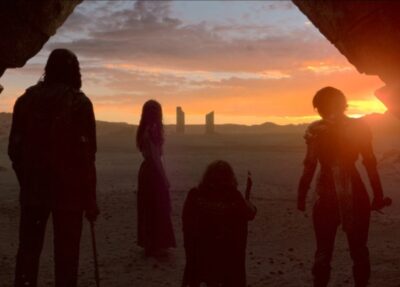 The end credits scene alluded to a second and possibly third season (volumes, if you will) as the viewer sees a volume of books that read Willow Volume 1, Volume 2, and Volume 3. No word on if this is official from Disney yet, but I am hoping that if there are two more seasons, they will take a hard look at the critiques of die-hard fans and apply what works and take out what doesn't.
I am not giving up hope yet for the series. I will hold out for a second season and see where it goes. I hope Kasdan will revisit the original film and get Ron Howard to direct the series. I would also love to see Bryce Dallas Howard in the director's chair; she is a great director and knows that genre well, as her episodes of The Mandalorian are some of the most popular.
I can be a snob regarding beloved films; I am sorry if I come off as harsh regarding this series. I had to speak my mind as a massive fan of the original and hope for a larger budget and finer focus on the Willow mythology.
Thanks to Kenn for video and image embedding for my feature article and many thanks to you for visiting WormholeRiders News Agency. We will be back soon with more analysis about our favorite television series, movies and conventions in this year and beyond!

Please feel free to leave a comment here or If you prefer, you may also click the social media icons below to share this news article or as many of our readers and visitors often do, visit me on Twitter by clicking the links or images avatars in this news story.
See You on The Other Side!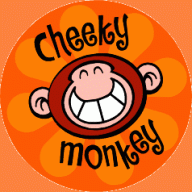 Until next time,
Regards,