Hello, my fellow Mayan MC fans,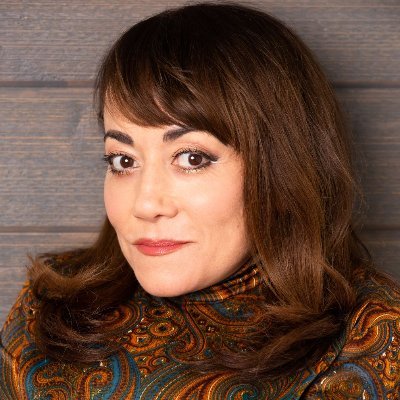 Team WHR is back again with a wonderful interview with the incomparable Selene Luna, who plays the boss queen Soledad. Her character on Mayans is strength, intellect, strategy, and cunning. Selene has a storied career, from her days of opening up for legendary comedienne Margaret Cho to being a part of Dita Von Teese's national Burlesque tour. She is also an activist, and I applaud her for shedding light on what she faces as a little person.
Her acting resume may not be as long as most people's, but her mark has been stamped and her representation noted. We spoke of how she wanted to make the point that, as a little person, there is very little accurate representation in mainstream media. Especially as a woman of color, it is even less.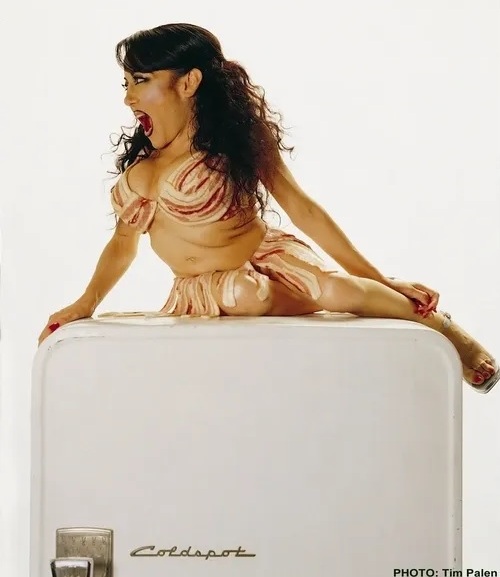 During the pandemic, when we were all in lockdown and desperate for entertainment, Selene provided the world at large with Selene Luna's Comedy Liberation, which showcased comedians with disabilities. She wanted to ensure they were represented correctly and not stereotypically, as she puts it in the interview.
On August 29, 2022 we had a wonderful chat about Season 4 of Mayans and what transpired in the last few episodes. We discussed the theory of who that mysterious figure was in the last episode that had set the warehouse on fire. She was as in the dark as we, the fans, are.
Kenn and I spoke about how great her character has been in the series and are looking forward to what Soledad will be doing in Season 5 now that the alliance with the Mayans has been forged. She mentioned how her audition process went and how she met Elgin James. She also praised another Mayan, Danny Pino, who made his directorial debut with Season 4, Episode 8 titled "The Righteous Wrath of an Honorable Man." She praises him for being a fantastic director and a great support system and promoting a comfortable atmosphere on the set. She has high praise indeed for him.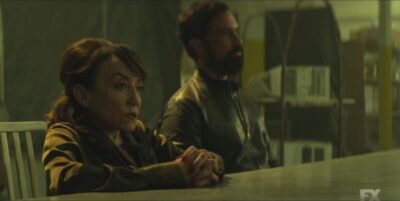 With Mayans MC season 5 still being written, Selene is anxiously awaiting what Soledad's fate will be in the series.
I do not doubt that Elgin and the writers' room will come up with mind-blowing, jaw-dropping scenes for the actors to sink their teeth into in the upcoming fifth season of this epic program!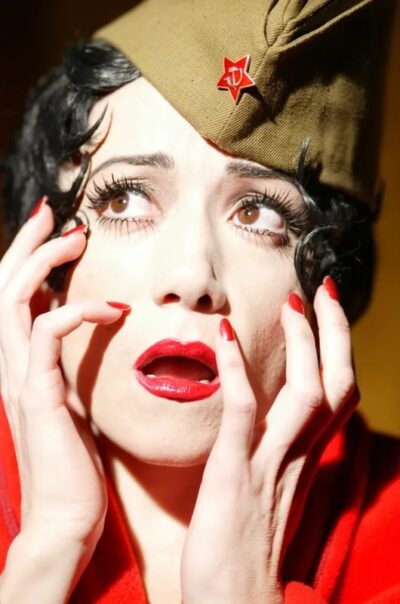 Since seeing Selene on Mayans, I have become a massive fan of hers, and she made an impression on me.
I often love hearing about the behind-the-scenes antics on sets, especially on an intense show like Mayans MC. She did tell us a few fun stories about the cast and crew. She also mentioned how it was to film during the pandemic.
Selene Luna had such ease and grace during our interview, and we went off on a bit of a tangent, as I tend to do when I "talk shop" with actors or directors. She showed her passion when talking about representation, not only of actors with disabilities but of Latino actors in general. It is refreshing to hear her speak of inclusion and how passionate she is about it.
In a show like Mayans, Soledad is shown in a position of power, and for her, that speaks volumes. No other show I can think of shows a little person in a position of power and a Latina. We include an Inside Look courtesy of FX Networks for your enjoyment below.
Selene also talked at some length about working with Guillermo Garcia, El Banquero, on Mayans. We spoke about specific scenes and how they played out. She also mentions the game of skill and intellect Chess; she mentioned that there is a chess board in her office on the set. She also said who the best chess player is in the cast; I'll let you guess who that would be.
We thank Selene Luna for the beautiful interview and insight into Soledad. I am looking forward to more with her on Mayans MC and whatever else she has coming down the pipeline. Whatever she has coming out, I am sure it will be fabulous!
Thanks to Kenn for video and image embedding for my feature article and many thanks to you for visiting WormholeRiders News Agency. We will be back soon with more analysis about our favorite television series, movies and conventions in this year and beyond!

Please feel free to leave a comment here or If you prefer, you may also click the social media icons below to share this news article or as many of our readers and visitors often do, visit me on Twitter by clicking the links or images avatars in this news story.
See You on The Other Side!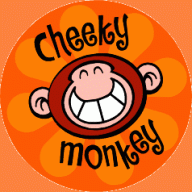 Until next time,
Regards,