Welcome back Comic-Con Lovers!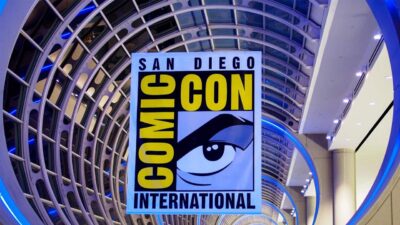 Today begins the virtual Comic-Con at Home convention sponsored by the great team at Comic-Con International.
The event features all types of entertainment events that convention goers love, sans the actual in person experience that has been postponed for two seasons as everyone recovers from the devastating COVID-19 pandemic.
We here at Team WHR will be virtually attending many events and have selected a few of our favorites to share with you and hope you will consider attending virtually as well while we all wait patiently for the return of San Diego Comic-Con as a live in person event in 2022.
Naturally, like the live in-person events, there are too many scheduled events to cover in this feature article. The good part of Comic-Con at Home? Fans can view the virtual panels anytime during or after the festivities on YouTube. The entire schedule is available by clicking here.
In the meantime, we have prepared a fun video preview featuring some of our most enjoyable memories from the past with regard to the panels and guests featured at the Comic-Con at Home 2021 event. Enjoy!
Netflix Geeked: Masters of the Universe: Revelation
Start time: Jul 23, 2021 12:00 pm (GMT-07:00) Pacific Time (US & Canada)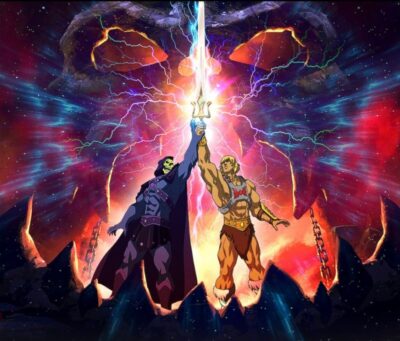 "Netflix and Mattel Television present an exclusive sneak peek at the highly-anticipated animated series Masters of the Universe: Revelation.
Since its creation in 1982, the Masters of the Universe franchise has become a cultural phenomenon, transcending generations and igniting passion amongst fans around the world.
This new action-packed series, which follows He-Man, Skeletor, Teela, and the other classic characters of the Masters of the Universe franchise, picks up where the iconic characters left off decades ago.
Now, nearly 40 years later, the new series will delight long-standing fans and introduce a new generation to Eternia and the thrilling, heroic adventures of the Guardians of Grayskull.
The cast and creators will discuss all of your questions about reviving this beloved franchise."
Stan Lee, Marvel, and Rolling Stone: 50th Anniversary
Start time: Jul 23, 2021 1:00 pm (GMT-07:00) Pacific Time (US & Canada)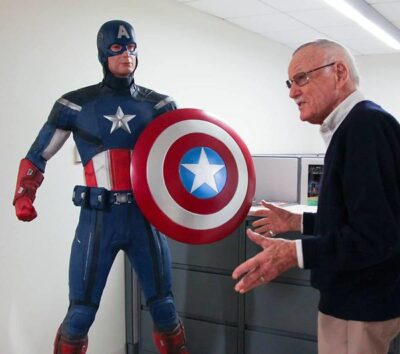 "Fifty years ago, a Herb Trimpe-drawn Hulk graced the coveted cover of the hip Rolling Stone magazine's September 16, 1971 issue.
The issue featured an insider's POV article about Stan Lee and Marvel by Lee's former assistant, Robin Green (successor to Fabulous Flo Steinberg), who went on to great success as writer/producer for The Sopranos and other landmark TV series.
Looking back at the article's creation and historical significance are Robin Green (The Sopranos), Roy Thomas (first Marvel EIC after Stan Lee), and former Marvel bullpenners Linda Fite (Claws of the Cat), Jean Thomas (Night Nurse), and Mimi Gold (Black Widow).
Danny Fingeroth (A Marvelous Life: The Amazing Story of Stan Lee) moderates."
Boldly Going: 55 Years of Star Trek–The Best of Inglorious Treksperts
Start time: Jul 24, 2021 1:00 pm (GMT-07:00) Pacific Time (US & Canada)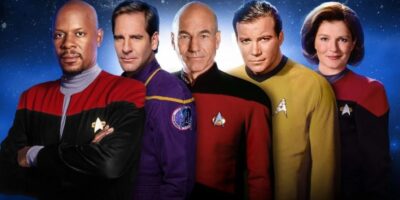 "The hosts of the addictive hit Star Trek podcast, Inglorious Treksperts, Mark A. Altman (Pandora, Free Enterprise), and Daren Dochterman (Star Trek: The Motion Picture – Director's Edition) return to #SDCC at Comic-Con at Home 2021.
Featuring an epic line-up of some of their favorite guests that include Anson Mount (Strange New Worlds), Nicholas Meyer (Star Trek II: The Wrath Of Khan), Michael Dorn (The Next Generation, DS9), Jeffrey Combs (Deep Space Nine, Enterprise), Brannon Braga (First Contact, Enterprise), Robin Curtis (Star Trek III), Bryan Fuller (Voyager, Hannibal), Erin Gray (Buck Rogers, Battle Of The Network Stars), and other special surprise Trek guests galore.
Inglorious Treksperts: Instagram: @inglorioustreksperts • Twitter: @inglorioustreksperts"
HBO Max and Warner Bros. Animation: Jellystone!
Start time: Jul 24, 2021 1:00 pm (GMT-07:00) Pacific Time (US & Canada)
"They're back! Yogi Bear, Huckleberry Hound, Jabberjaw, Top Cat, and all your favorite Hanna-Barbera characters star in the all-new animated series, Jellystone!
Join showrunner and executive producer C.H. Greenblatt, Ian Wasseluk (supervising director), Jeff Bergman (Yogi Bear), Grace Helbig (Cindy Bear), and Niccole Thurman (Jabberjaw) on a sneak-peek tour of this charming town where these beloved characters live, work and play together.
Jellystone! is produced by Warner Bros. Animation and premieres July 29 on HBO Max."
Ray Harryhausen: Celebrating the Legacy of a Titan
Start time: Jul 24, 2021 2:00 pm (GMT-07:00) Pacific Time (US & Canada)
"Legendary stop-motion animator Ray Harryhausen kept an incredible archive of some 50,000 items gathered throughout his filmmaking career, containing models and artworks from each of his classic films, including Jason and the Argonauts and Clash of the Titans. The Ray and Diana Harryhausen Foundation are now responsible for the upkeep of this renowned collection. Join John Walsh (Foundation trustee) and Connor Heaney (collections manager) for behind-the-scenes images and astonishing insights from the Foundation's restoration program, and learn more about plans for future exhibitions in the USA and beyond.
In what would have been his centenary year, some of Ray's most iconic creations have been conserved, repaired, and restored for public display. Restorer Alan Friswell, handpicked by Ray to preserve the model collection, has painstakingly conserved these priceless pieces in strict accordance with the creator's wishes.
As well as physically repairing models such as the Kraken, Kali, and the Hydra, the Foundation has also begun a pioneering program of 3D scanning, ensuring that a digital record of Ray's techniques will live on for generations to come."
Stargate Atlantis Cast Reunion
Start time: Jul 24, 2021 6:00 pm (GMT-07:00) Pacific Time (US & Canada)
"It has been eleven years since Stargate Atlantis left the airwaves with the valiant Pegasus expedition returning to Earth. Now we take a look back on that momentous journey with a majority of the principal cast.
Join David Hewlett (Rodney McKay), Torri Higginson (Elizabeth Weir), Rachel Luttrell (Teyla Emmagan), Paul McGillion (Carson Beckett), Rainbow Sun Francks (Aiden Ford), David Nykl (Radek Zelenka), and Robert Picardo (Richard Woolsey).
The panel discussion hopefully will leave new fans wanting to discover the show, and old fans taking up the journey once again.
Moderated by David Read of the Dial the Gate YouTube channel.
For more information, please visit dialthegate.com"
Doctor Who
Start time: Jul 25, 2021 10:00 am (GMT-07:00) Pacific Time (US & Canada)
"Showrunner Chris Chibnall, the Thirteenth Doctor Jodie Whittaker, Mandip Gill, new Doctor Who cast member John Bishop will be be featured for the panel. 
The Doctor Who panel will feature a very special surprise guest as they share exclusive content from the Doctor Who franchise.
The Doctor Who panel is moderated by Salon's Melanie McFarland and was pre-recorded and produced by the BBC and BBC AMERICA for the fans of the series the world over!"
In closing for now, we are happy to see that one of our most favorite science fiction franchises, Stargate, is being represented by David Read, Darren Sumner and Chad Colvin of Gateworld. Their events will cover Stargate SG-1, Stargate Atlantis, Stargate Universe and more! GW has scheduled a number of Stargate events and interviews at Comic-Con at Home for 2021 subsequent to their team addressing an outbreak of LGBTQ hate attacks that occurred on their forum in 2020  by a number of moderators that were responsible for the heinous behavior. Click here to read our feature article.
Last, but not least, we look forward to seeing you all in at WonderCon and San Diego Comic-Con in the future during 2022, perhaps sooner in San Diego itself if the Comic-Con International SDCC event planned for late November of this year is not impacted by the pandemic.
Please feel free to share this article with your friends, co-workers and or family and leave your comments! We look forward to you visiting our dedicated review and analysis web site here in the future! Or as many of our readers and visitors often do, visit WHR on Twitter, or visit me on Twitter by clicking the text links or images avatars in this news story. I and TeamWHR look forward to Seeing You on The Other Side!"
Thank you.
Best Regards,
Kenn of #TeamWHR