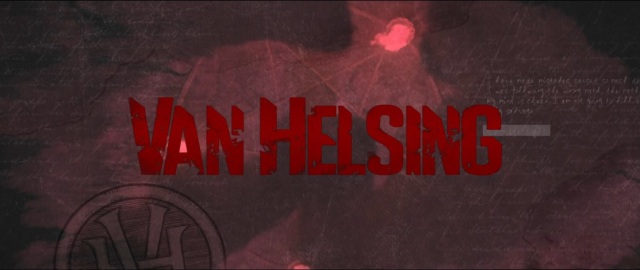 Welcome back Helsingers and WormholeRiders!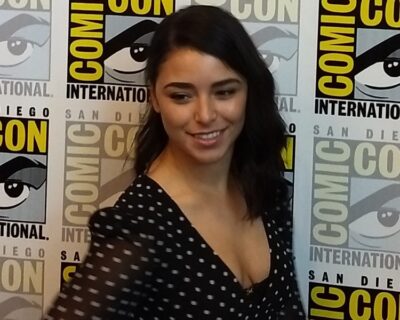 This week, on Thursday June 10, 2021 we had the honor to interview Nicole Muñoz, star of the superb science fiction fantasy series Van Helsing returning in the fifth season to reprise her revealing role as "Jack" on a mission to defeat the evil that has infested our world!
It is an understatement to say that we were excited to interview Nicole again after meeting her in person at the fabled Pop Culture event San Diego Comic Con in July 2019. During our press room SDCC interview with Nicole and the Van Helsing actors.
Recalling those times brought back fond memories of Nicole Muñoz where we experienced the time of our lives with her as she was enjoying her visit to San Diego while preparing for the fourth season premiere of Van Helsing in September 2019 on SYFY.
At that time in July of 2019, we found Nicole Muñoz to be a personable, very friendly, and an approachable actor who has an unmistakable zest for life that shines through in every performance she has undertaken during her acting career!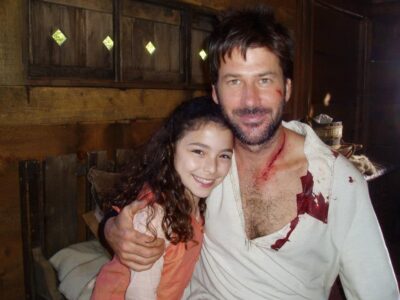 Team WHR has been a long time admirer of Nicole Muñoz ever since we first became aware of her terrific talent portraying a character named Hedda, a young lady in a Stargate Atlantis guest starring with Joe Flanigan in 2005. Since that time, Nicole has been a star or featured guest star such memorable series including Sanctuary, Defiance, Pyewacket, and Supernatural before earning her starring role in Van Helsing!
Our experience with Nicole this year was equally wonderful! She is always fun to chat with about her role as "Jack" in specific, and her acting career in general.
Nicole shared delightful aspects of her time with Van Helsing including Behind The Scenes (BTS) fun, and her awesome trip to Slovakia in Europe to film the first three episodes of season five. As fans of the series know, this was before being awakened in the present by Julius (Aleks Paunovic) Axel (Jonathan Scarfe), Violet (Keeya King) and Ivory (Jennifer Cheon Garcia) in episode seven "Graveyard Smash" after she put herself to sleep subsequent to an extremely dangerous situation in the dark ages that could have led to "Jack's" untimely demise.
We include Nicole's full interview below for your enjoyment.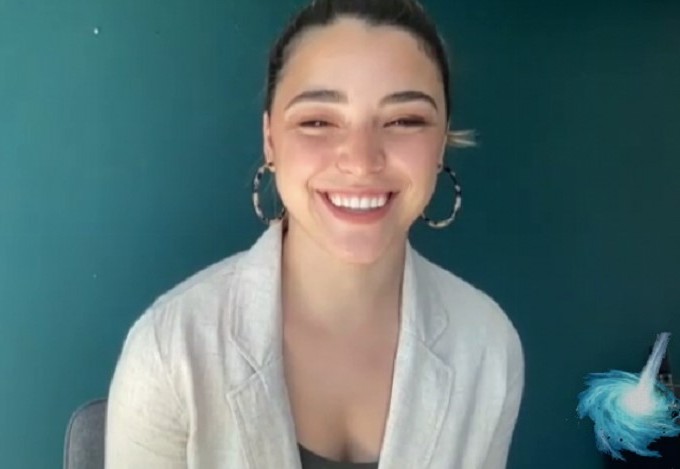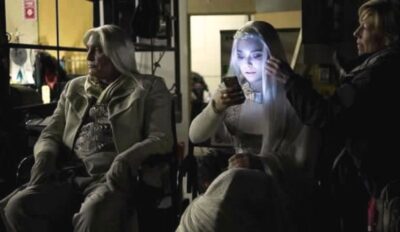 Nicole Muñoz was born and raised in Vancouver, Canada beginning her acting career at the tender age of four. With nearly twenty years of acting experience, Nicole has garnered over 57 acting credits including beloved shows such as Once Upon A Time, Supernatural, The 100, Defiance, Stargate Atlantis, Hemlock grove, and of course her leading role in the superb series SYFY's Van Helsing.
As we know, Nicole Muñoz also known as our hero Jack Van Helsing, the science fiction program that we have loved here at Team WHR is now entering the ninth episode of season five on a road to what will certainly be an outstanding series finale scheduled to broadcast in July in the United States to be followed thereafter with a worldwide release on Netflix in 2022.
Nicole will be joining the cast of Diggstown, a Canadian drama series featured on the CBC Network. The great news is that has been picked up by Fox Broadcasting in the United States.
During her interview, Nicole shared with that she is currently in Halifax, Nova Scotia where Diggstown is filming it's next season and that she is ecstatic to be there. We like millions of her admirers can't wait to see her smiling face and acting talent in Diggstown!

Diggstown follows lead character Marcie Diggs (Vinessa Antoine, Being Erica, Heartland), a star corporate lawyer who reconsiders her priorities after her beloved aunt commits suicide following a malicious prosecution. The team of lawyers that Marcie works with are a curious band of do-gooders, cynics and scrappers – messy souls struggling to keep personal disappointment and demons out of their practice. They work directly in the community to find justice for their diverse clients, exploring issues of racism, poverty and gender bias. Joining Antoine is a star-studded cast including Natasha Henstridge (Species), C. David Johnson (Street Legal), Stacey Farber (Grace and Frankie), Brandon Oakes (Arctic Air), Shailene Garnett (Shadowhunters: The Mortal Instruments), Tim Rozon (Wynonna Earp), and Dwain Murphy (Titans).
Please feel free to share this article with your friends, co-workers and or family by clicking one of the icons below. We thank you for visiting and express our sincere gratitude.

Feel free to visit TeamWHR on Twitter or visit me on Twitter by clicking the text links or images avatars in this news story. I and Team WHR look forward to Seeing You on The Other Side!

Thank you.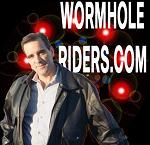 Best Regards,
Kenn of TeamWHR