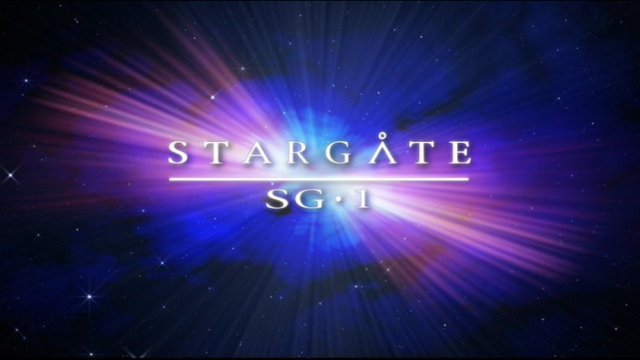 Welcome back Stargate SG-1 and David DeLuise admirers!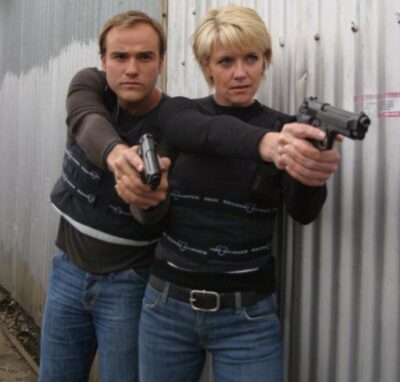 When David DeLuise was a teenager, he was a hardcore Deadhead. He saw the Grateful Dead a whopping 50 times in concert. He recognizes something of his own experience in that of Stargate fans – how they fell head over heels for the family of characters on the show and then built a fan family in real life.
"I think what's happened is the fans have made their own family, so it's not so much about seeing us; it's about seeing each other," says DeLuise. "Every time they come to a convention, they're seeing their friends. I think you have a lot of very unique people who are individuals and sometimes when you're an individual, it's very hard to be in society because they're expected to conform, and I think a lot of people here have a common interest in a show, and yes, it's a great show, yes, it's a lot of fun, but I think they're interacting with each other – like when I was a kid, I'd follow the Grateful Dead. They were great concerts, but I didn't go to 50 concerts just because of the music."
DeLuise's first experience with science fiction occurred when he was a kid and his big brother Peter (a veteran actor and director in his own right who directed 56 episodes of Stargate SG-1) introduced him to the Original Series Star Trek.
Says DeLuise: "Peter is five years older than me, so I'm watching what he's forcing me to watch, and I just got hooked."
DeLuise remembers watching blooper reels that his father – comedy icon Dom DeLuise – brought home thanks to connections at Desilu Productions, which produced the original series.
"We got to see all the blooper reels where Leonard Nimoy is saying – remember, it's the 60s – 'Hey, baby, don't worry, I screwed up this one, too,'" he recalls. "You can see how many times the people ran into the doors, because the guys are just pulling the doors, and people would just run into them."
Watching those early episodes of Star Trek (and the reels) made DeLuise love sci-fi all the more.
On Stargate SG-1, DeLuise's character, Pete Shanahan, "was not so much in the science fiction world." Pete appeared for four episodes as Sam Carter's love interest – and it's somewhat fitting that his big brother Peter, who'd introduced him to science fiction all those years ago, welcomed him to the set, albeit with some gentle sibling ribbing.
"I came to the area to start the show, and Peter said, 'You know, you have to act like a grown-up,' and I go, 'Yeah, I know,' and he said, 'But really, you have to act like a grown-up,' and I said, 'I get it, Peter! I have two kids, a mortgage.'" He chuckles. "In his eyes, I wasn't a grown-up."
When it came to the Sam and Jack ship on Stargate, DeLuise added, "You know, I think the thing that is good about the character of Pete Shanahan is he made Jack and Sam really realize that they did want to be together. I think it's great, I like that, whether people react negatively or positively, they were emotionally connected to it. At another convention, a lot of girls were like: I don't like Pete Shanahan, but I like you, which was very sweet. And then I told them; they should come to my room. No, I'm just kidding!"
DeLuise, who's latest television appearances are on the hit Showtime series Shameless and Velvet Prozak on Amazon Prime Video, is also fondly remembered for a beloved series that he co-starred in, and directed, seven episodes of, Disney's Wizards of Waverly Place  now featured on Disney Plus.
David DeLuise has fond memories of working with Amanda Tapping ("She's just amazing. I'm a big fan of hers. She's so lovely and talented") and of his character, Pete Shanahan. "I got to be a grown-up," he says. "I got to have a romantic thing rather than just being a dad going, 'What are you crazy kids doing?'"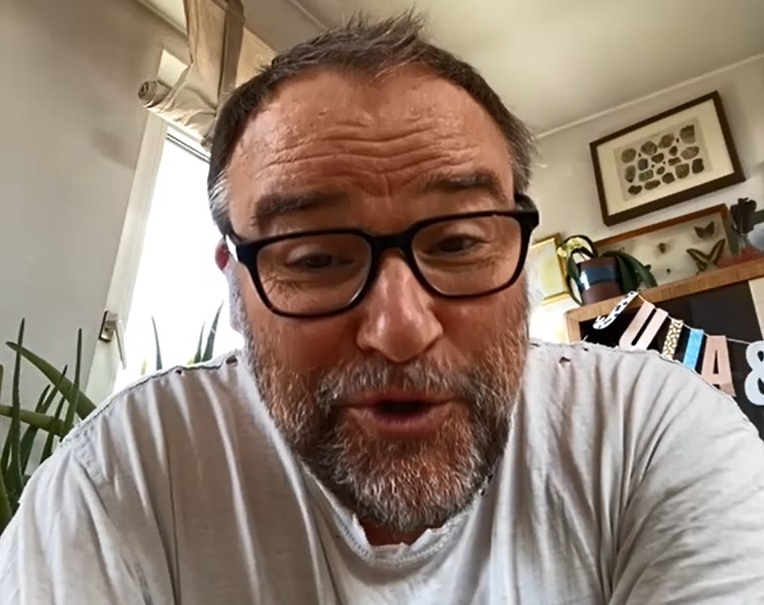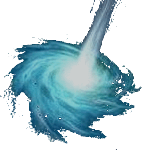 Thanks to Kenn for staging images, the featured video, and, many thanks to you for stopping by WormholeRiders News Agency!
Please feel free to leave a comment here, click an icon below to share this interview with your friends, or you can visit and follow me on Twitter by clicking on my avatar to the right.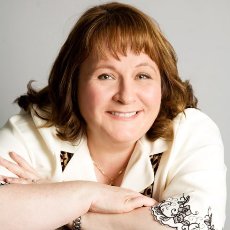 Regards,