Welcome Back WormholeRiders and Stargate Lovers!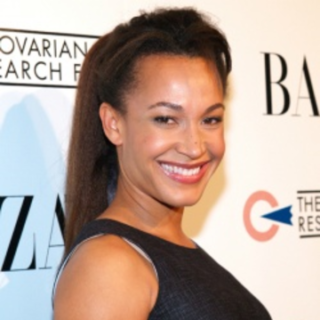 WormholeRiders News Agency welcomes Rachel Luttrell, famous for her role as Teyla Emmagan in Stargate Atlantis.
Rachell Luttrell was born in Dar Es Salaam, Tanzania, the daughter of Veronica Makihio Shenkunde Luttrell of the Washambala tribe of the Usambara Mountains, and Dr. William Leon Luttrell from Bossier City, Louisiana. She is one of four daughters.
Rachell's family emigrated to Canada when she was five years old, and she was raised in Toronto.
Her family has several musical roots; her father, a former member of the critically acclaimed Toronto Mendelssohn Choir, trained Luttrell's soprano voice.
Rachel Luttrell studied ballet at the Russian Academy of Classical Ballet School and also studied piano at The Royal Conservatory of Music in Toronto.
Luttrell appeared in commercials and starred on popular Canadian television programs, including the long-running drama Street Legal (1987). Upon graduating from high school, Luttrell enrolled in the musical theater program at Sheridan College to pursue her passion for dancing, singing, and acting.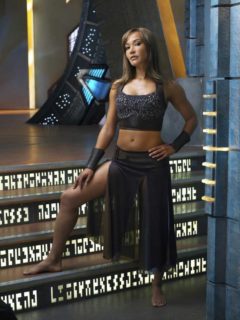 Luttrell made her professional début in Canada's premier production of Miss Saigon in Toronto, and as "The Enchantress" in the Canadian production of Disney's Beauty And The Beast. She would go on to appear in many other stage productions, such as Once On This Island, Goblin Market, and the premier performance of Pulitzer Prize-winning playwright Lynn Nottage's Las Meninas.
Following a move to Los Angeles, Luttrell would go on to appear in many guest star roles on television series. She was kept very busy guest-starring on several popular TV shows, including ER (1994) and Charmed (1998), and in the short-lived but well-received show Sleepwalkers (1997), alongside Naomi Watts and Bruce Greenwood.
In 2001, Luttrell appeared in Anne Rice's critically acclaimed TV movie The Feast of All Saints (2001), in which she played Peter Gallagher's on-screen daughter in a cast that also included Forest Whitaker, Jennifer Beals, and Ossie Davis. Later that same year, Luttrell appeared in a small but memorable role in the feature film Impostor (2001), opposite Gary Sinise.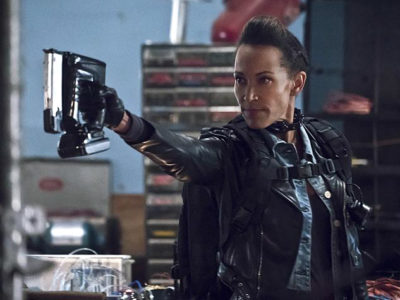 Frustrated with some of the roles being offered to her at the time, she was considering giving up on her acting career and enrolling at UCLA to study architecture. She ventured to the UK instead and studied at the British American Drama Association on a midsummer course at Balliol College, Oxford. Shortly after her return to Los Angeles, Luttrell was cast in her most high-profile role to date, as Teyla Emmagan on Stargate Atlantis.
After Stargate: Atlantis (2004) finished, Luttrell made guest appearances on True Justice (2010), NCIS (2003), NCIS: Los Angeles (2009), No Sleep Till 18 (2015), and Arrow (2012).
When not in front of the camera, Luttrell indulges her love of writing, something that has always brought her great joy and reward. She is at work with her husband, stunt-performer and award-winning cinematographer Loyd Bateman, on several short feature-length films being produced by their production company, Feral Child Productions. Luttrell and Bateman live in Los Angeles with their two children, Caden Dar Bateman and Ridley Asha Bateman.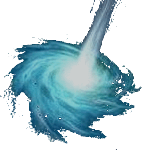 Thanks to Kenn for staging additional images, the featured video, and, many thanks to you for stopping by WormholeRiders News Agency!
Please feel free to leave a comment here, click an icon below to share this interview with your friends, or you can visit and follow me on Twitter by clicking on my avatar to the right.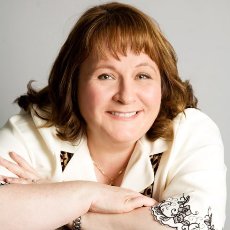 Regards,