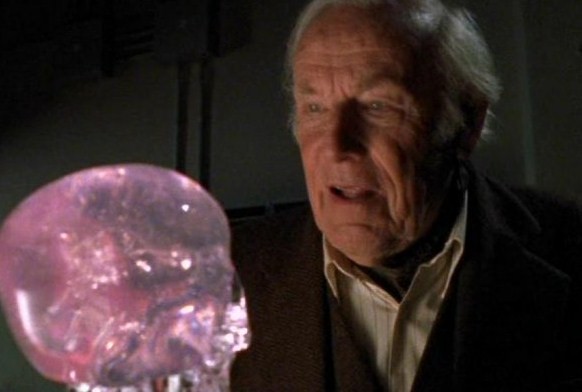 It is with sadness that I must report that actor Jan Rubes has passes away at the age of 89. He was known to Stargate fans for his role as Nicolas Ballard, "the great explorer, the not so great grandfather" of Daniel Jackson, whom we met in the season 3 episode 'Crystal Skull'.
Rubes passed away in Toronto, Canada, on June 29th, but his family did not announce his passing until several days afterwords, nor did they disclose the cause of his death.
Rubes was born in Czechoslovakia, and found fame in the 1940s as an opera singer. He won first prize at the Geneva International Music Festival in 1948. Later, he moved to Canada where he took an interest in acting. He earned the most recognition for his role in the 1985 film 'Witness', in which he played opposite of Harrison Ford. The movie was nominated for eight Academy Awards and won two.
He went on to make many television appearnaces. Besides SG-1, Rubes also appeared in The X-Files, and Due South.  He had not any acting since 2006, and may in fact have retired.
He is survived by wife Susan, two sons and three grandsons.
Though Jan Rubes is gone, Stargate fans can take some comfort in the idea that Nick Ballard may yet be alive and well. We left him with the Omeyocan named Quetzalcoatl, and if Sonny Whitelaw's novel, 'City of the Gods', is to be considered canon, Nick lives an incorporal life full of discoveries beyond his imagination. In such a state, it's possible that he may never die. So although we as fans of future SG-1 movies will never see him again, his character can live on in our imaginations and memories.