Great News Sanctuary Fans!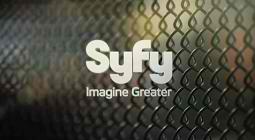 It has been confirmed from two (2) official Sanctuary sources, Syfy and Sanctuary itself that this fine series has been renewed for an epic fourth season. As you may be aware there was apparently an unauthorized leak last month, which was denied by Syfy themselves. This lead many in the news industry and the fandom to believe this same source was incorrect today as it has been in the past. Once bitten twice shy as the old adage goes.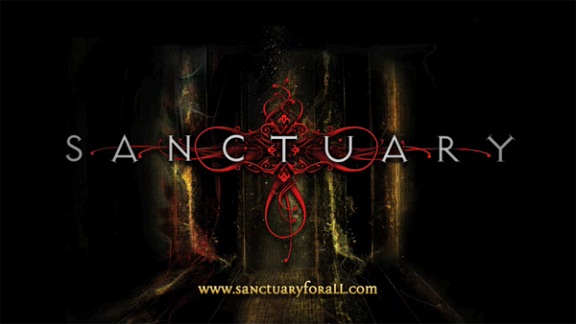 The team at WHR is nothing but thrilled that Sanctuary was picked up by SyFy for a season four. However to me thirteen (13) episodes just doesn't seem to be enough, but I guess i will take what i can get. As for my tweets, let me just explain my frustration further. Usually when I write any piece of news at all, i will either wait and get it confirmed or get it from someone involved in such projects, like I have done when I wrote about Mr. Francks new project of being a regular on NBC's The Listener.
I am aware that SyFy and other networks may give out press releases to certain online news agencies. However would it not have been a bit respectful for the news that Sanctuary was picked up for a fourth season be tweeted or put on SyFy's web site page at NBC Media Village first and or by the production company rather than being leaked? I am just saying this would be a better process and avoid confusion. This is not only my own opinion but many in the news industry and the majority fans themselves. I did not tweet anything to discredit anyone. If it sounded like I did, then i apologize for that perception.

I am a good reporter and Team Leader. I see news, get the facts, and write it. And I am proud to be apart of the WormholeRiders News Agency. I worked my ass off with writing my Sanctuary reviews, coordinating with my team to get the reviews out on time for fans to read. So bring on the second half of season 3 of Sanctuary and I can't wait for season 4!
That concludes my views and thoughts of this episode that occurred today about the confusion. Perhaps The Powers That Be will read this article.
I hope you enjoyed the read and thank you for tuning into WormholeRiders News Agency for your daily tidbits of anything and everything.
You can also leave a message here, visit my Live Journal or send it over to me on twitter by clicking on my name
@karenford1. or my image to the right.

Thank you
Editors Note: Here at WormholeRiders News Agency we are driven by our charter to report facts about entertainment news from official sources only and require two sources to post news. We do not desire to post without said official sources as mentioned without exception in virtually all circumstances. The official release was posted by SyFy on Twitter just prior to 3 PM East Coast Time in the United States. This was followed a few minutes later in an official posting at NBC Media Village. The Sanctuary series production themselves confirmed the news approximately 23 minutes earlier. The news was leaked as we have confirmed even before the production studio could announce the news themselves. .
PRESS RELEASE:
NEW YORK – January 18, 2011 – Syfy has green-lit production on a fourth season of Sanctuary, it was announced today by Mark Stern, President, Original Programming, Syfy & Co-Head, Original Content, Universal Cable Productions. Sanctuary season 4 is slated to commence production on a 13-episode season in spring 2011 in Vancouver, BC with an eye towards a fall 2011 premiere on Syfy.
Sanctuary follows brilliant scientist Dr. Helen Magnus (Amanda Tapping) and her team, who use their unique combination of instinct, medicine and cutting-edge science to find and aid a clandestine population of beings that the world refuses to believe exists. The series also stars Robin Dunne as forensic psychiatrist Dr. Will Zimmerman, Agam Darshi as the quick-witted Kate Freelander, Ryan Robbins as tech wiz Henry Foss and Christopher Heyerdahl as the sinister John Druitt.
One of television's most groundbreaking series, shooting almost entirely on green screen, Sanctuary was the first television series in North America to use the RED camera exclusively. Its stunning visual effects were nominated for a 2008 Emmy Award.
Created by Damian Kindler (Stargate SG-1, Stargate Atlantis), Sanctuary is produced in association with Syfy and is distributed by Tricon Films and Television. Season three of the series is executive produced by Damian Kindler, Amanda Tapping, Martin Wood, Keith Beedie and Tricon Films.
Syfy is a media destination for imagination-based entertainment. With year round acclaimed original series, events, blockbuster movies, classic science fiction and fantasy programming, a dynamic Web site (www.Syfy.com), and a portfolio of adjacent business (Syfy Ventures), Syfy is a passport to limitless possibilities. Originally launched in 1992 as SCI FI Channel, and currently in 98 million homes, Syfy is a network of NBC Universal, one of the world's leading media and entertainment companies. (Syfy. Imagine greater.)