Aloha Primeval Fans!
The return of all new Primeval on ITV 1 starts tonight in the United Kingdom at 7.30 pm and at 9 PM on BBC America in the United States.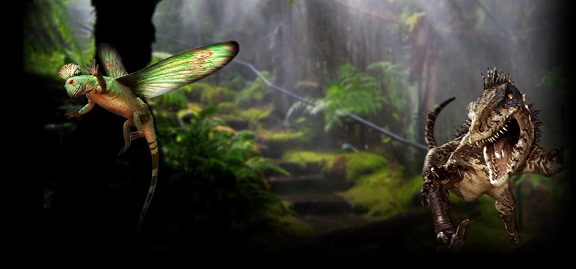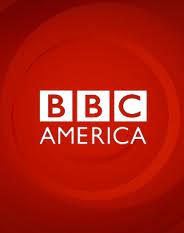 I have chosen this moment to briefly tread through my own anomaly and write a brief overview of series Three, in a bid to whet our appetites for whatever lies before us.
Series Four brief: After spending a year in the cretaceous period, Abby and Connor manage to find Helens old hand held anomaly opening device. Venturing back through, they are followed by a giant Spinosaurus. Unfortunately things have changed, and there is a new A.R.C team in situ. Where will they fit in? What has become of Danny Quinn, their leader, who became stuck after chasing Helen Cutter through an anomaly?
Primeval Series Three: Two new members of the team joins us in the shape of Sarah Page, an archaeologist who worked at the London Museum, and Captain Becker (takes over rather nicely as the resident eye candy following the demise of Steven Hart), who is to be the "muscles" of the outfit.
Closely followe
d by them is Danny Quinn who enters the fray as a policeman whose brother was apparently killed by a creature from a past anomaly. Mr Quinn's curiosity is roused by the team, and soon it appears he is following them. Danny has an ability to think on his feet, and work himself out of dangerous situations through sheer determination. This leaves a lasting impression on the team.
Cutter is killed by his estranged wife Helen at the end of episode three. She confides in Cutter that the future demise of the human race is a directly caused by an animal the A.R.C created. The only chance to change the course of events is to kill him. Cutter failingly tries to argue the point, and tells her she wasn't as smart as he thought she was. Helen shoots him and runs. Connor finds Cutter fatally injured, who pleads for him to stay until he dies, but not before handing over an artefact that Helen desperately wants to lay her hands on.
Jenny is given the role of team leader by Sir Lester. Her abilities are not best served in heading the team, but she settles down to the job, rather than have one of Christine Johnson's men at the helm.
By episode 5 Jenny has her own brush with death, and still distraught over the loss of Cutter she takes the decision to quit and leaves the team in the hands of Danny Quinn.
The threatening presence of Helen Cutter is always around, and once again she surfaces that the end of the series to create more havoc. Desperate to get her hands on the artefact, she disguises herself and steals it back, not before killing off Christine Johnson in the process.
Chasing her through anomalies, the team soon learn her goal is to annihilate the human race at its source way back in time when the first Hominids took their steps. Following her, Abby and Connor get caught in the cretaceous period.
and Danny gets left with a tribe of Hominids whom Helen did not manage to destroy. Helen however, gets her comeuppance from a leaping Velocirapror, and lies dead at the bottom of the Rift Valley.
How will the team get back together, and what will be waiting for them on their return?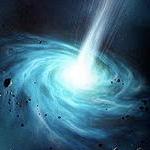 I hope you have enjoyed my Chevron 7.5 news article and this review. As always thank you for reading and visiting WormholeRiders News Agency. Please feel free to share this news article by clicking one of the social media icons below. You may also leave a comment here, or feel free to visit me on Twitter by clicking my avatar or text links below.
Thank you.
Tracy (honesthunny)