Hey Invaders Fans,
WHR knew about this science fiction news from SyFy two days ago, but has held our release w
hile we focused on fund raising for the disaster in Haiti. Directly below WHR has included a sneak peak from this ground breaking 1967 "The Invaders"science fiction series with a bit of commentary from series star Roy Thinnes (architect David Vincent)! Tune into the fun on SyFy Monday January 18 2010!
Well Invaders fans here it is! This is something WHR and I personally been waiting for for years! A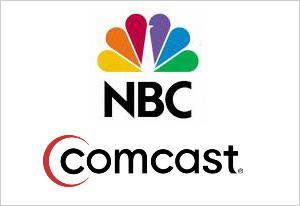 marathon of one of the best franchise science fiction series in history, "The Invaders". Included below is the Press Release from SyFy. WHR commends the management  of SyFy and NBC Comcast for this fantastic upcoming marathon of series that rocked the world around the time of the original series Star Trek and other science fiction series of the era!
The Invaders ran on ABC but never made it to a season three and virtually disappeared  from the minds of the s

cience fiction fandom! *sobs* … For decades, The Invaders was often only available on late night

television with grainy original film footage and often with noisy soundtrack that made viewing a bit painful at times except for those who were aware of the advanced nature of the series.Recently "The Invaders" was digitally remastered by Spelling Entertainment (a CBS company) on DVD in stunning color that showed the ground breaking special effects with a soundtrack scrubbed of virtually all analog artifacts. WHR is more than pleased that SyFy is running this marathon. YAY!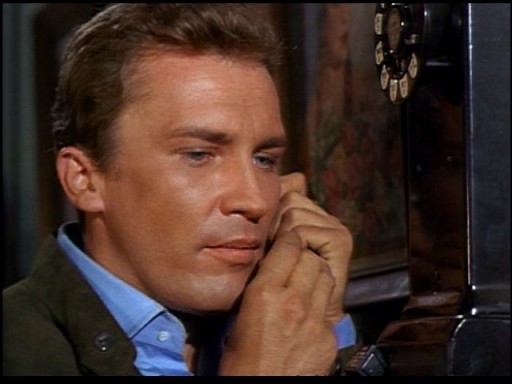 The January 1967 release of the The Invaders featured not only Roy Thinnes but many veteran as well as young stars who later went on to spectacular careers in movies and television.Also guesting starring were many movie stars of the 1950's! Of whom are we speaking? The likes of outstanding actors and actress such as series star Roy Thinnes (X-Files, Dark Shadows, Law and Order), Diana Hyland (Man from U.N.C.L.E. , Eight is Enough and many more),  Ed Asner (Mary Tyler Moore Show, President of the Screen Actors Guild), famed announcer William Woodson (Winds of War and so many more), Joanne Linville (Star Trek Romulan Commander), Michael Rennie (Day the Earth Stood Still), Alfred Ryder (Star Trek), Suzanne Pleshette (Bob Newhart Show), Susan Oliver (Star Trek – Vina the green Orion Slave Girl in "The Cage"), James Daly (Star Trek), John S. Ragin (Quincy, M.E. and Star Trek The Next Generation), Ellen Corby (The Waltons), Dabney Coleman (9 to 5, War Games), Burgess Meredith (Rocky movie series) Roddy McDowell (Planet of the Apes). and so many more outstanding actors and actresses we cannot possibly mention them all!
Many including this reporter are convinced that The Invaders was the inspiration for the original V mini-series in the 1980's and the return of "V" in modern times. Also, for MGM Stargate franchise fans
who may have thought an alien "Beachhead" was invented there, you are incorrect. So be sure to tune in to see the original Beachhead! Do not miss the fantastic Invaders marathon on SyFy!
Lastly, for those who remember, "The Invaders" returned to television in 1995 with a mini series featuring Roy Thinnes in a cameo, starring Scott Bakula of Star Trek Enterprise! Now in discussions within the entertainment industry, WHR can confirm that "The Invaders" may return in a new series! We cannot say more at this time, but hope that such becomes a reality soon!
WHR will resume our regular convention and franchise series coverage tonight January 14, 2010 a
t 11:15 PM Pacific time. Thank you.
Best Regards,
WR_Systems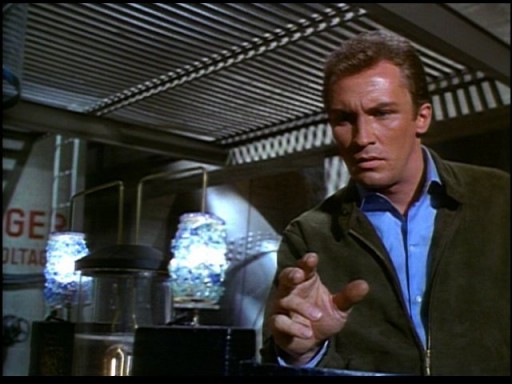 SYFY PRESENTS MARATHON OF 1960S SCI-FI CULT CLASSIC, THE INVADERS, MONDAY, JANUARY 18, FROM 8AM-7PM (ET/PT)
NEW YORK — January 12, 2010 — David Vincent has seen them. Returning home after a hard day, the architect parks his car in an old ghost town to rest. He is awakened in the middle of the night by a spacecraft landing nearby. From this moment, Vincent will risk his life to persuade a skeptical world that Earth has been invaded by aliens from a dying planet, who have taken human form as an advance guard paving the way for the ultimate conquest of the planet. The nightmare has begun.
Syfy is bringing back the 1960s sci-fi cult classic, The Invaders, for a special 11-episode marathon on Monday, January 18, from 8AM-7PM (ET/PT). The series, which starred Roy Thinnes — who claimed to have seen a UFO during the filming of the series — ran for two seasons on ABC from 1967-68.
Executive produced by Quinn Martin (The Fugitive, The Streets of San Francisco), The Invaders featured a veritable Who's Who of the era's leading actors in recurring and guest roles, including Edward Asner, Suzanne Pleshette, Michael Rennie, Dabney Coleman, Harold Gould, William Windom, Diana Hyland and Susan Oliver.
Syfy is a media destination for imagination-based entertainment. With year round acclaimed original series, events, blockbuster movies, classic science fiction and fantasy programming, a dynamic Web site (www.Syfy.com), and a portfolio of adjacent business (Syfy Ventures), Syfy is a passport to limitless possibilities. Originally launched in 1992 as SCI FI Channel, and currently in 95 million homes, Syfy is a network of NBC Universal, one of the world's leading media and entertainment companies. (Syfy. Imagine greater.)