Hey Stargate Universe Fans!
WHR is counting down to the next Stargate Universe Hiatus Project chat January 1 9:00 PM Eastern Time USA! Click the banner below to gate to SGU Hiatus Project on Colonel_Ez's blog!

January 01, 2010 Update: Many thanks and a hearty 'well done' go to Colonel_Ez's team Lefembat2, GateTravellers, Cheryluvya, Nunchux, and others including our WHR reporters ValaBlack and CaramelMonkey who were able to attend the most recent Friday evenings SGU Hiatus Project chat! Huge shout out thanks go to Brian Jacob Smith, Patrick Gilmore and Herb Sommerfeld of SGU for hanging out with the fans of Stargate Universe for nearly an hour and fielding questions! A fun time was had by all involved. WHR will continue to support Hiatus during it's scheduled run with as many of our reporters as is possible. 

December 31 2009 Updates: WHR will return to regular convention and supported franchise news shortly after something called the holidays, New Year and vacations!
Note: This SGU Hiatus Project post will re-appear 24 hours before each Hiatus Project event! We hope to see you there!
Hiatus Project is for SGU fans during the wait until Stargate Universe re-starts April 02, 2010. It is a nice way for dedicated enthusiasts to have fun and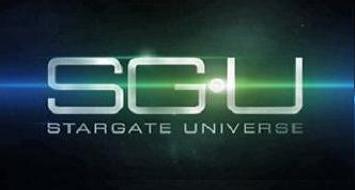 enjoy each other in secured and moderated chat room running out of the United Kingdom by the wonderful event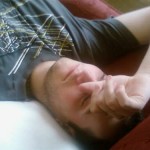 sponsor Colonel_Ez (pictured to the right). WHR is honored to have been requested to provide support with our reporters to help moderate the chats to ensure appropriate behaviors. Thank you Colonel_Ez!

Hiatus Project is coupled with a fun activity called SGUDG (DG = Drinking Game or known on Twitter using the hash tag #SGUDG). SGUDG was invented by fans of SGU. SGUDG does not actually indicate consumption of alcoholic beverages are required. Quite the contrary. In fact most people do not, although I do enjoy a wee bit of the Single Malt Scotch from time to time for fun. Instead, SGU fans drink whatever they want (tea, coffee [me] soda, fruit juice or even water) whenever someone types the word DRINK! SGUDG is managed by Ms. Sherry Harris in the chats and is loads of good clean fun!
As mentioned, WormholeRiders
is also honored to be associated with Ms. Sherry Harris of Kentucky who has been nice enough to support the SGU Hiatus Project. Ms. Harris is a wonderful person whom as you may know is the mother of Brian Jacob Smith (both pictured here). Ms. Harris is known on Twitter by her screen name "MalibuNextYear". Click the image (above left) to visit Ms. Harris on Twitter.

.
The first week of Hiatus Project was Friday December 11, 2009. It went well. In the first two weeks Mark Savela of Stargate dropped by the chats! (Twitter avatar pictured right). Mark who? Mark Savela is the special effects genius from the Stargate franchise an
d SGU! Mark chatted with SGU fans for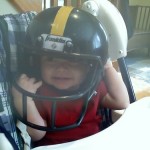 about 30 minutes. It went so well in fact that the fans quite literally "overran" the chat room after SyFy re-tweeted a message sent about Mark being there. A massive re-tweet campaign from many including the WormholeRiders main twitter account brought loads of fans to the chat. Yikes!
To compensate, new dedicated servers have been set up to support larger numbers of fans concurrently that will hopefully provide a more robust experience. The new chat should expand the capabilities of moderators to make sure that all Stargate fans behave themselves More special guests may just drop by too in the coming weeks and months ahead. As Paul Harvey says "Stand by for News!
On that note; Other special SGU guests are scheduled to appear in the chat room with the possibility of fantastic guests on New Years Day January 1, 2010. Our multi-site teams goal is entirely for the benefit of supporting the actors, creators, crews, and of course the fans of SGU to generate greater levels of excitement and fun for all involved. Therefore the Hiatus Project Team are working to schedule additional Stargate Universe actors and or Bridge Studio creators or crew leaders as guests to chat with the fans to span the hiatus.
WHR's specially programmed Supergate Wormhole is all warmed up, so jump in

to the wormhole and KA-WHOOSH you will be there with other fans of Stargate Universe. We hope to see even more Stargate Universe fans there this Friday and every Friday until late March 2010! Please note that Hiatus Project is a project supporting SGU, not previous versions of Stargate, so please be courteous of this fact and stay focused on each weeks Stargate Universe chat topic. Thank you in advance for your cooperation!

.
Below please find the direct link to the Hiatus Project or click the Supergate or any SGU Hiatus Project banner above and you will be 'gated' there immediately!
Hiatus Project will complete it's 15 week run on March 26, 2010 just in time for the return of SGU on April 02, 2010!
Please feel free to share this article with your friends, co-workers and or family and leave your comments! We look forward to you visiting our dedicated review and analysis web site here in the future! Or as many of our readers and visitors often do, visit WHR on Twitter, or visit me on Twitter by clicking the text links or images avatars in this news story. I and TeamWHR look forward to Seeing You on The Other Side!"
Thank you.
Best Regards,
Kenn of #TeamWHR