Hey Firefly Serenity Fans,
With all our thanks to SyFy, great news! Doctor Keller of Stargate Atlantis, the lovely Jewel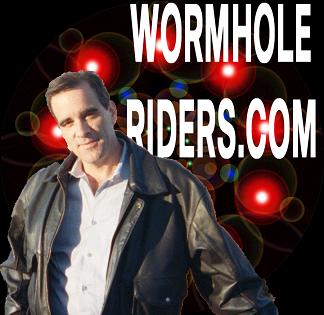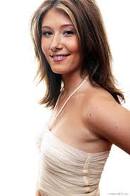 Staite has been signed for a role in Warehouse 13, the recently introduced hit series.  Jewel's Firefly alumnus Sean Maher is also cast in this exciting new episode noted below by the fine team over at NBC Publicity. Enjoy!

March 10, 2010

SYFY'S HIT SERIES, WAREHOUSE 13 CASTS JEWEL STAITE AND SEAN MAHER FOR GUEST STARRING ROLES
Firefly Alum to Reunite in Upcoming Episode Titled "Mild Mannered"
Scheduled to Premiere July 2010
NEW YORK – March 10, 2010 – Syfy's #1 original hit series, Warehouse 13, has cast Jewel Staite (Stargate Atlantis) and Sean Maher (Party of Five
), of the acclaimed series, Firefly, as guest stars in an upcoming episode titled "Mild Mannered." The hour-long episode is schedul ed to premiere July 2010. Warehouse 13 stars Eddie McClintock, Joanne Kelly, Saul Rubinek and Allison Scagliotti, along with series guest star, CCH Pounder. The 13-episode, dramedy is currently in production in To
ronto and will premiere season two on Tuesday, July 13.
In "Mild Mannered," Maher plays Sheldon, a quiet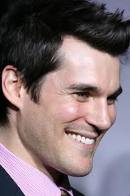 unassuming guy whose exposure to a dangerous object brings about shocking physical change. Staite portrays Loretta, the object of his unrequited love. Staite starred as Kaylee Frye and Maher as Dr. Simon Tam in the hit series, Firefly, the award-winning 2002 drama from creator Joss Whedon.
Warehouse 13 follows two Secret Service agents who find themselves abruptly transferred to a massive, top-secret storage facility in windswept South Dakota which houses every strange artifact, mysterious relic, fantastical object and supernatural souvenir ever collected by the U.S. government. The Warehouse's caretaker Artie (Rubinek) charges Pete (McClintock) and Myka (Kelly) with chasing down reports of supernatural and paranormal activity in search of new objects to cache at the Warehouse, as well as helping him to control the Warehouse itself.
Warehouse 13 became the all-time Syfy leader in total viewers (4.1 million), Adults 25-54 (2.1 million) and Household ratings (2.9), as measured by 7-Day DVR data, making it the most successful series in Syfy's 17-year history.
Warehouse 13 is produced for Syfy by Universal Cable Productions. Jack Kenny (The Book of Da
niel) returns as show runner.
Syfy is a media destination for imagination-based entertainment. With year round acclaimed original series, events, blockbuster movies, classic science fiction and fantasy programming, a dynamic Web site (www.Syfy.com), and a portfolio of adjacent business (Syfy Ventures), Syfy is a passport to limitless possibilities. Originally launched in 1992 as SCI FI Channel, and currently in 95 million homes, Syfy is a network of NBC Universal, one of the world's leading media and entertainment companies. (Syfy. Imagine greater.)
###