Welcome back Comic-Con and Science Fiction Adventure Lovers!
On Thursday July 21, 2022 we were granted the honor and privilege to interview Casper Van Dien (Starship Troopers, Alita: Battle Angel, All American), Peter Shinkoda (The Predator, Falling Skies, I, Robot) and Jennifer Wenger (Deadpool: The Musical, A Tale of Two Guns, Jimmy Kimmel Live!) in the Salvage Marines Press Room at San Diego Comic-Con 2022!
The interview experience was wonderful with Chris Woolsey of Crackle TV and MPRM Communications granting Team WHR exclusive access the three celebrities for thirty minutes to a select group of half a dozen science fiction lovers who have been waiting for Salvage Marines to be released to the world after it was filmed in 2020.
Salvage Marines, based on the graphic novel by Sean-Michael Argo, also stars Armand Assante and features a fine ensemble cast that adds realism to the science fiction story arc. The series was delayed for distribution due to COVID that required some aspects of final production to be completed prior to release on PopCornFlix on July 28, 2022.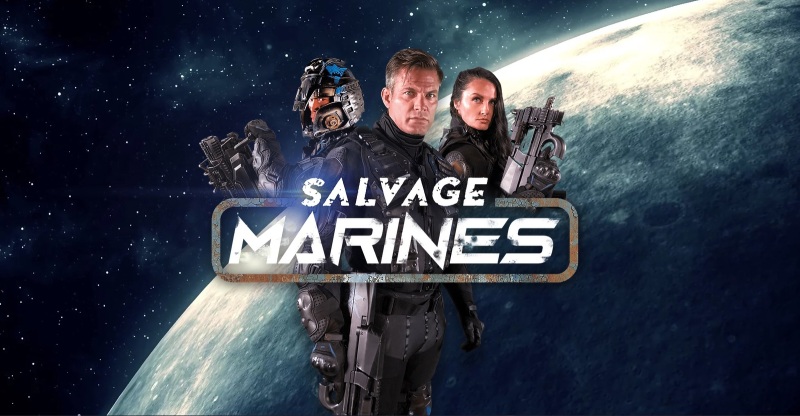 Salvage Marines is described by the creators as:
"In a grim future of corporate tyranny and deep space combat, Samuel Hyst has endured his life as a factory laborer, daring not to dream of a life beyond the polluted industrial planet of Baen 6. Everything changes when his young wife, Sura, reveals that she is pregnant. Now Samuel is faced with the harsh reality that his child will be born into the same debt servitude that he was. Determined to create a better life for his growing family, Samuel and his best friend Ben Takeda sign up for the hazardous life of a salvage marine, the foot soldiers of a militarized deep space operation. They are older than the other recruits of Tango Platoon, and right away have to prove themselves as they suffer through the grueling pace of marine battle training. No sooner than they are prepared for their tour of duty across the scrapyard quadrants of this war-torn universe, they are hurled into frenzied combat against murderous scavengers aboard a derelict starship."
"After barely surviving their first encounter, the marines find themselves upon the battlefield once again, this time in the dark confines of an abandoned mining colony, hunted by hideous creatures that emerge from the tunnels. Even as Samuel struggles to survive his tour of duty, he must contend with matters of the heart, as his marriage with Sura is tested by the affections of a beautiful marine Jada Sek. Before Samuel can put the pieces of his life back together, he and the marines of Tango Platoon are dispatched to a remote factory compound, where they are faced with their hardest fight yet. A rival corporation has sent elite mercenaries and mech warriors to confront the salvage marines. Out numbered and out gunned, will Samuel and the marines survive or will they end up just another expendable resource for the corporation?"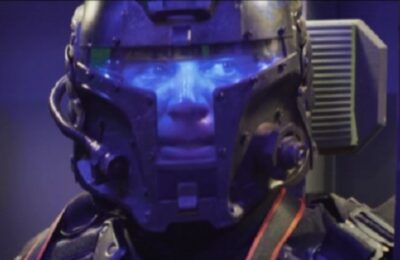 We hope that you have enjoyed our Salvage Marines interview Casper Van Dien, Peter Shinkoda and Jennifer Wenger from in the Salvage Marines Press Room at San Diego Comic-Con 2022 as much as we did attending and recording it!
Lori will be back with her feature article about the fun Salvage Marines panel from San Diego Comic-Con 2022 tomorrow to coincide with the outstanding premiere of this exciting new science fiction adventure series on PopCornFlix! See you then!
We at Team WHR will be back in the near future with more of your favorite entertainment convention, television series and movie analysis. In the meantime, please feel free to share this article with your friends, co-workers and or family and leave your comments! We look forward to you visiting our dedicated review and analysis web site here in the future! Or as many of our readers and visitors often do, visit Team WHR on Twitter, or visit me on Twitter by clicking the text links or images avatars in this news story. I and TeamWHR look forward to Seeing You on The Other Side!"
Thank you.
Best Regards,
Kenn of #TeamWHR