Welcome back WormholeRiders and Silicon Valley Comic-Con lovers to WHR You Decide!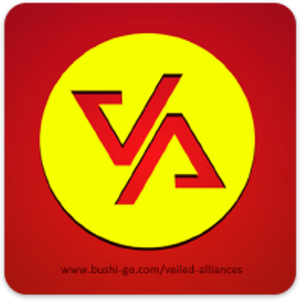 On Sunday March 21, 2016 we had the distinct honor of interviewing two of today's creative genius' Kimberly Unger and Douglas Sun, the creators of a marvelous new Entertainment App, "Veiled Alliances" introduced at SVCC!

Having been a follower of Kimberly Unger for many years on Twitter, this editor was pleasantly surprised to learn that Kimberly Unger and Douglas Sun, Bushi-Go founders were attending the inaugural Silicon Valley Comic-Com event sharing her latest creation, Veiled Alliances.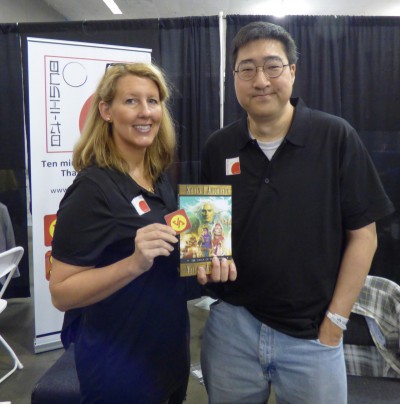 With tens of thousands of science fiction fantasy fans who had flocked to San Jose, California for the pop culture event where an estimated 60,000 attended the three day festivities, the Veiled Alliances booth was one of the most popular attractions on the convention floor with fans eager to chat with Kimberly Unger and Douglas Sun!
Veiled Alliances is an exciting part a new genre of mobile application known as an "Entertainment App". Entertainment Apps are a relatively new addition now available to the mobile computing world on cell phones, tablet computers and other handheld devices.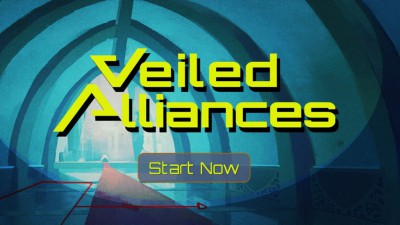 Previously limited to coupons that can be redeemed at various on-line and brick and mortar consumer shopping locations, Unger and Sun realized that mobile people were yearning for a new method to enjoy works of literary fiction heretofore limited to the written world of books and electronic media.
The pilot episode of Veiled Alliances is an animated serial adaptation of the novel written by best-selling science fiction author Kevin J. Anderson, set in his Saga of Seven Suns universe!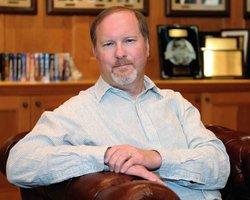 Readers familiar with Anderson know that his work has brought joy to millions of readers in the Saga of Seven Suns series of seven books published between 2002 and 2008. Anderson has continued the series a sequel trilogy, The Saga of Shadows, which includes the novels The Dark Between the Stars (2014), Blood of the Cosmos (2015) and the soon to be released Eternity's Mind, set for hardcover release in September 2016.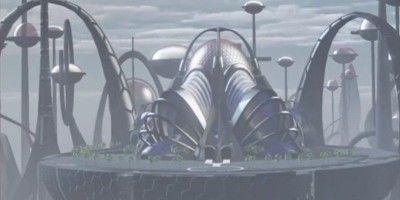 Veiled Alliances based on the Saga of Seven Suns prequel graphic novel released in 2004 when humankind originally meets an ancient alien race known as the Ildirans. Unlike a game app, the Veiled Alliances Entertainment App brings to animated life the fantastic adventures of humankind in the not to distant future before faster than light space travel is shared by the Ildrians!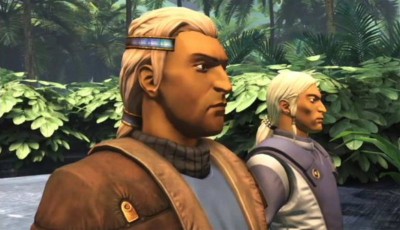 Having long been an avid reader/viewer of science fiction in general, and space opera in specific, Unger and Sun have faithfully created an animated version of the prequel that is certain to excite mobile computing aficionados who can now immerse themselves in the space faring adventures with clear analogs to present day events on planet Earth.
Eager to download the Veiled Alliances app on my tablet computer, I was more than pleased with the level of attention and detail brought to life on my device via the coding skills of Kimberly Unger and Douglas Sun!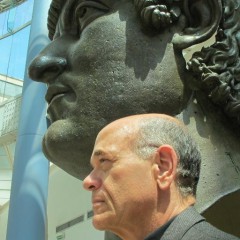 The Veiled Alliances journey begins with the sixth "Appisode" "Confrontation at the Prism Palace" (shown above, a 6-minute animated episode bundled within Entertainment App.
The Veiled Alliances cast features the voices of Robert Picardo, perhaps best known to science fiction fans as the Doctor in Star Trek Voyager, and the legendary character Richard Woolsey in the much loved Stargate series. Veiled Alliances also features the voice Kyle Hebert, well known to anime fans as the English voice of Gohan in Dragonball Z.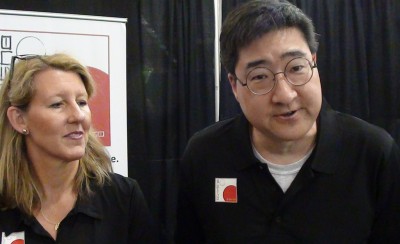 We hope you have enjoyed our interview with Kimberly Unger and Douglas Sun (included above) as much as we did in chatting with the creators.
The Veiled Alliances Entertainment App is currently available for download on the mobile device of your choice for FREE. That is correct Space Opera and science fiction lovers, simply click here and visit the wondrous world of Veiled Alliances to enter the future of humankind exploring the galaxy for FREE!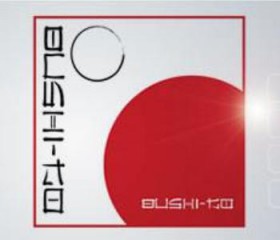 In the meantime, Team WHR has included the fabulous teaser trailer of Veiled Alliances below for your enjoyment!
Enjoy courtesy of Kimberly Unger and Douglas Sun, the creative and talented Bushi-Go creators!
Stay tuned as the WormholeRiders News Agency Team announces more of our new WHR You Decide video interview series during 2016 and beyond!

In the meantime, please feel free to share this article with your friends, co-workers and or family by clicking one of the icons below. We thank you for visiting and express our sincere gratitude for doing so!

Feel free to visit WHR on Twitter, WHR on Facebook or visit me on Twitter by clicking the text links or images avatars in this news story. I and Team WHR look forward to Seeing You on The Other Side in 2015!

Thank you.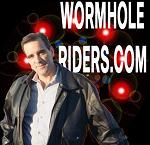 Best Regards,
WR_Systems (Kenn)