Welcome back admirers of Andrea Stefancikova!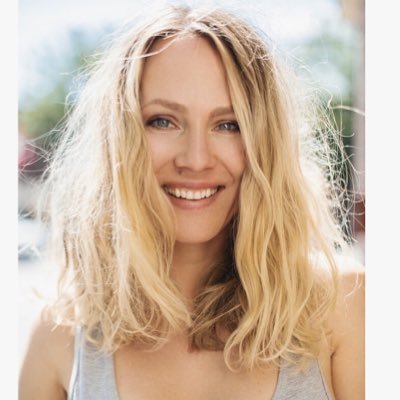 On July 01, 2021 we had the honor of interviewing Andrea Stefancikova, star of American Badger, a new Canadian film that stars several actors of who we have covered in the science fiction fantasy genre piquing our interest in reviewing this noir action thriller; Andrea Stefancikova (Debris, Corona, Promiseland, Supernatural), Kirk Caouette (Snowpiercer, Travelers, Stargate SG-1), Michael Kopsa (The Man in High Castle, Van Helsing, Fringe) and Zak Santiago (Debris, Continuum, Stargate Universe).
American Badger stars Stefancikova, most recently featured in Debris series. Andrea is a talented actor, and one of Team WHR's favorites whom we were excited to interview on Thursday July 01, 2021. We include our interview with Ms. Stefancikova below for your enjoyment.
American Badger is executive produced by Kirk Caouette and produced by Ines Eisses, Jacqueline Nguyen and Rick Podd. As described on IMDB, American Badger is about "A seemingly cold-blooded hitman (Kirk Caouette) who is assigned to befriend a call girl (Andrea Stefancikova), but all hell breaks loose when he is forced to kill her!"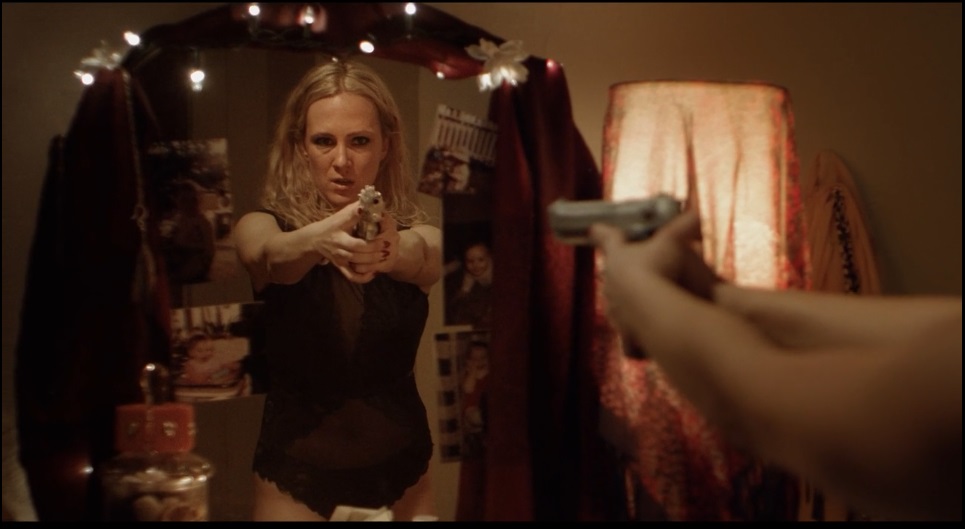 American Badger Background:
The films main protagonist, Dean, the American Badger, is portrayed by Kirk Caouette. Caouette is most well known for his over twenty-five years of television and movie industry experience as a superb stunt performer and fight scene choreographer. In 2003, Kirk moved into acting with a supporting role in Stargate SG-1 after performing stunts in the series a number of years earlier. In 2012 Mr Caouette expanded his career to include directing and producing before American Badger, where he writes, directs, and takes on the leading role.
Caouette portrays a ruthless secret agent operative, and if need be, an assassin named Dean who is assigned by his employers to make friends with a chat room call girl named Velvet (Andrea Stefancikova). Dean is subsequently ordered to take assassinate Velvet. This presents the American Badger with a conundrum that will challenge his amoral beliefs that he ultimately decides to go against.
Stefancikova, who portrays Velvet / Marcella Horvathova, is a gifted actor whose career we at Team WHR have followed for years. Her recent role as Irina in the science fiction Debris series was excellent. Unfortunately, much of Andrea's performance was cut from the final broadcast episodes in which she appeared leaving many questions unanswered.
Sadly, the Debris series was not renewed by NBC after a hit first season for reasons that do not make much sense. NBC also cancelled their own flagship science fiction mystery series Manifest, leaving fans without answers to the final story arcs in both cases.
In this way, fans may never know the fate of Irina, BUT we can see this superb actor in American Badger, where we witness Stefancikova in a full fledged starring role displaying all of her considerable entertainment industry performing arts talents!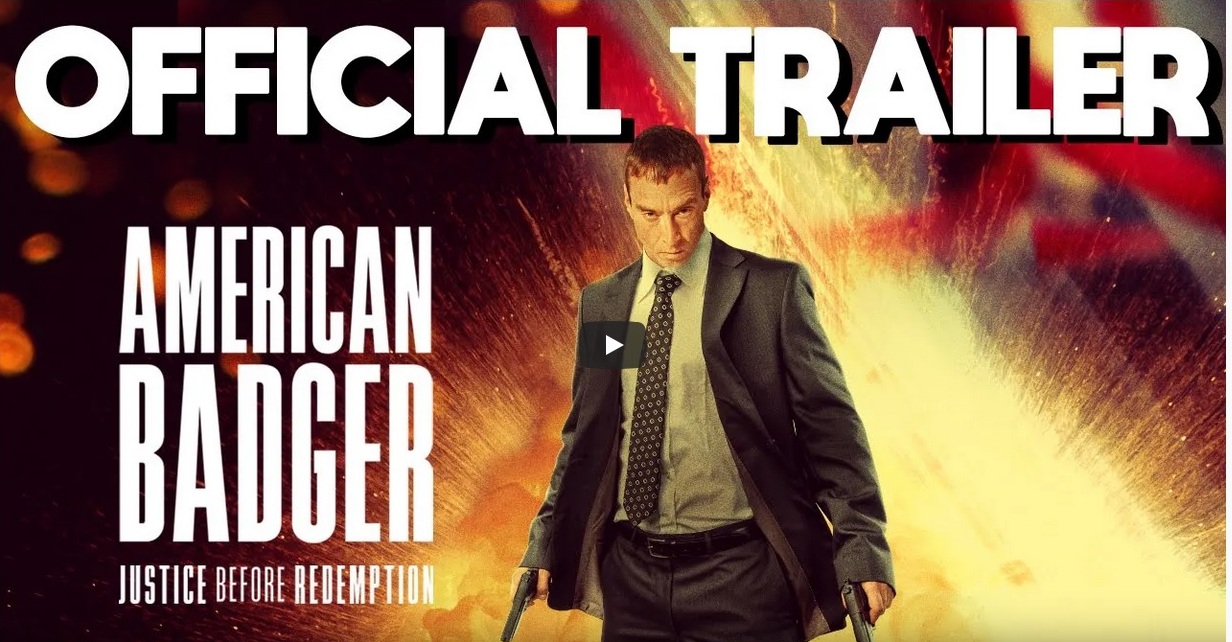 American Badger, The Movie:
The opening sequence begins with a textual definition on a black background of what an American Badger critter is, and how the American version differs from it's European cousins. In specific that the American Badger is anti-social critter and likes to be left alone.
The opening scene segues to a background discussion from the American Badger lead character himself. His name is Dean who explains who he is and why he has chosen American Badger as his nickname and that he never asks questions about his job, a must in his business, that Dean's wife who died from cancer and who originally gave him his nickname. We also learn that Dean has a dog that he loves, that we see on the opening credits, who he shares dinner with and is seen throughout the film. Nice doggy.
As the film progresses after the opening sequence, we learn that Dean is an assassin who prefers to work at night to complete his assignments, that Dean is an expert fighter, as witnessed in a card game that he recalls from recent job where he kills everyone at the game as Dean replays the moment in his mind. The fight sequences leading to the killing of his targets in his last assignment are well choreographed and realistic.
Subsequent to the opening credits, Dean continues to delineate his life. He appears to be a heavy drinker and smoker. Since his wife's death Dean has been a recluse. Not unlike all the real critters of the American Badgers namesake, in fact Dean has hardly spoken a word to a woman in over twelve years. Dean gets his assignments from the "Handlers", executes them, often with requisite violence involved, and then goes home like anyone would do with their job.
Dean is aptly named American Badger after the feisty wild animal of the same name that is well known for dedication to the task at hand, it's fierceness, as well as it's lesser known "lone wolf" type of behavior.
Dean, the American Badger is not to be confused with what we have all seen about the wild creature "Honey Badger Don't Care" who seems to be an affectionate critter in the cute videos. Dean is however somewhat like the "Honey Badger" in one respect; Dean has a well-earned reputation of being a fierce, feisty agent who takes his assignments very seriously!
The story arc follows the American Badger on his next assignment. When Dean is handed his next project in the film, we learn that he has been recruited to find a chat room lady named Marcella Horvathova, nicknamed Velvet portrayed by Andrea Stefancikova. Dean finds Velvet online via a chat room and begins his assignment in earnest.
Next we find out that Velvet appears to have a handler of her own named John played by Zak Santiago. We witness Velvet and John arguing in an alley with Velvet asking John to leave her alone. John is not being very nice to Velvet. Dean approaches and snap goes John's neck, so it's bye by John.
Dean's initial directive is to extract intelligence from Velvet about what she has been doing, who she is dealing with, and why she is working for a shady Albanian criminal gang has been doing what is now outside their prerogative. Velvet is the closest person the Albanian mob boss Vasily (Michael Kopsa) has to family. We find out later that Velvet is like a daughter to Vasily.
We also learn that Velvet is an abused, frightened sex-trafficked female when her brother shows up demanding that she return home and stop embarrassing the family. After Dean finds Velvet, he makes an awkward, yet memorable introduction, by pointing a gun at the brother's head, effectively saving her from both John and the dear brother!
Their friendship takes on a new aspect, a pleasant romance that is believable on screen. The Badger has not been very good at making friends, but he has made one of Velvet. It is here that we learn why Marcella is nicknamed Velvet, her entire wardrobe is made up of red velvet clothing.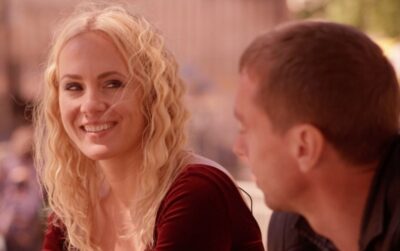 As we move on in the story arc, it becomes apparent that Dean is excellent at following the orders of his employers. Despite his initial objections about ever becoming involved with his targeted assassinations, Dean gets too close to Velvet Marcella Horvathova.
Developing a soft spot for Velvet as their relationship grows while Dean is attempting to extract information as he has been directed, Dean ultimately hesitates when his employers give him an order to take down the entire Albanian criminal organization beginning with Velvet!
Even though he identifies himself as a hardened recluse, Dean quickly realizes that he is much more vulnerable than he thought he was. The conflict causes difficulties, but Dean is able to impart a sense of self worth and confidence to Velvet that was an unexpected, and pleasant development in the story arc.
American Badger features several perilously violent combat sequences that are very well executed with good fight choreography. As the writer of American Badger, Kirk Caouette has terrific scenes hammering the evil people guys. As he falls in love with Velvet it becomes obvious that Dean will not execute Velvet as revealed in one scene where Marcella asks, "Don't you feel bad about killing people?". The film ends with a great scene with Velvet and Dean fighting for their survival!

American Badger is a great action packed film with well choreographed slow motion fight sequences with well placed cameras producing a believable set of scenes that include a great soundtrack of techno funk theme score by Matt Dauncey and Dion Marinos to dovetail the action that leads to a surprise ending that we will not reveal here.
Overall, the American Badger is a story about love, relationships, and that people can make positive changes to their lives. It is a film worth buying and watching multiple times to catch subtle aspects that make the film even more enjoyable with an aesthetically pleasing look and feel as imparted has a clear vision. American Badger is available on YouTube, iTunes, Fandango and other sites that feature fine films.

Please feel free to share this article with your friends, co-workers and or family by clicking one of the icons below. We thank you for visiting and express our sincere gratitude.

Feel free to visit TeamWHR on Twitter or visit me on Twitter by clicking the text links or images avatars in this news story. I and Team WHR look forward to Seeing You on The Other Side!

Thank you.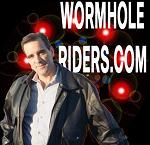 Best Regards,
Kenn of TeamWHR