Welcome back Debris Lovers, WormholeRiders, and admirers of the awesome actor Andrea Stefancikova!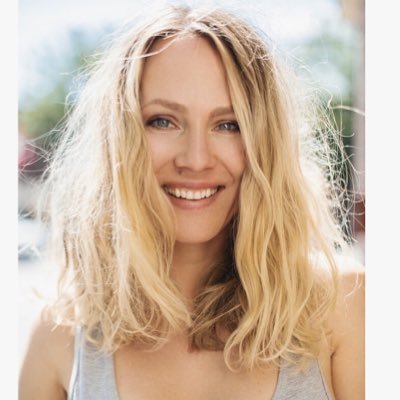 Andrea's long list of acting credits recently include a recurring role on NBC's superb science fiction series Debris, and a starring role in "American Badger", an action adventure film that is scheduled to premiere in the United States on June 15th, 2021.
Last week, on May 06, 2021, TeamWHR was honored to interview Andrea Stefancikova who is perfectly portraying an enigmatic character named "Irina" in the hit science fiction series Debris as seen on NBC Monday nights in the United States. The mysterious nature of Irina is further enhanced by the opening sequence words that tantalize those who believe that alien life forms have been monitoring planet Earth for millennia and finally arrived!
"Three years ago, images were captured of a wrecked alien spacecraft moving through our solar system," it says. "For the past six months, Debris from that spacecraft has been falling to Earth."
According to our sources about the science fiction series, Stefancikova had been filmed in four Debris episodes including the Pilot episode, and is featured in three broadcast episodes including "Supernova" which revealed Irina as a Russian agent of suspect origins.
In Supernova Irina was observed delivering an alien communications artifact to a character named Craig Maddox (Norbert Leo Butz). Maddox is a CIA agent somehow associated with Irina in a past life. Maddox is the head of the "Orbital" division which has been collecting the alien artifacts that have survived their arrival on Earth.
Exactly how Stefancikova's episode appearance, when the alien artifacts were discovered falling to Earth, and her relationship with Maddox, remains a mystery at this point.
Apparently the creators wisely felt that it would reveal too much regarding her interactions as a Russian agent dealing with the seemingly corrupt Craig Maddox character if revealed too early in the series.
We agree since it has increased the suspense about exactly who Irina is, and how she originally met Craig Maddox and how this relates to the two main Orbital agents, Finola Jones (Riann Steele) and Bryan Beneventi (Jonathan Tucker).
However, according to NBC, Legendary Studios and Frequency Films, and to our sheer delight, Andrea Stefancikova is featured in the two final episodes of the Debris season one run; episode twelve "A Message From Ground Control" airing on May 17, 2021, and the season one finale named "Celestial Body" airing on May 24, 2021.
Each of the next two episodes promise to reveal more about her Russian character and Irina's involvement with Maddox. We are very excited to see what transpires over the next two weeks and hope that the series will be renewed for several more seasons with additional appearances of Irina!
We include a five minute video shout out from Andrea Stefancikova below and an extended audio interview below for your enjoyment.
Additionally, Team WHR includes Andrea's answers to our questions in a text format as well that features more details about Andrea not discussed in the audio interview.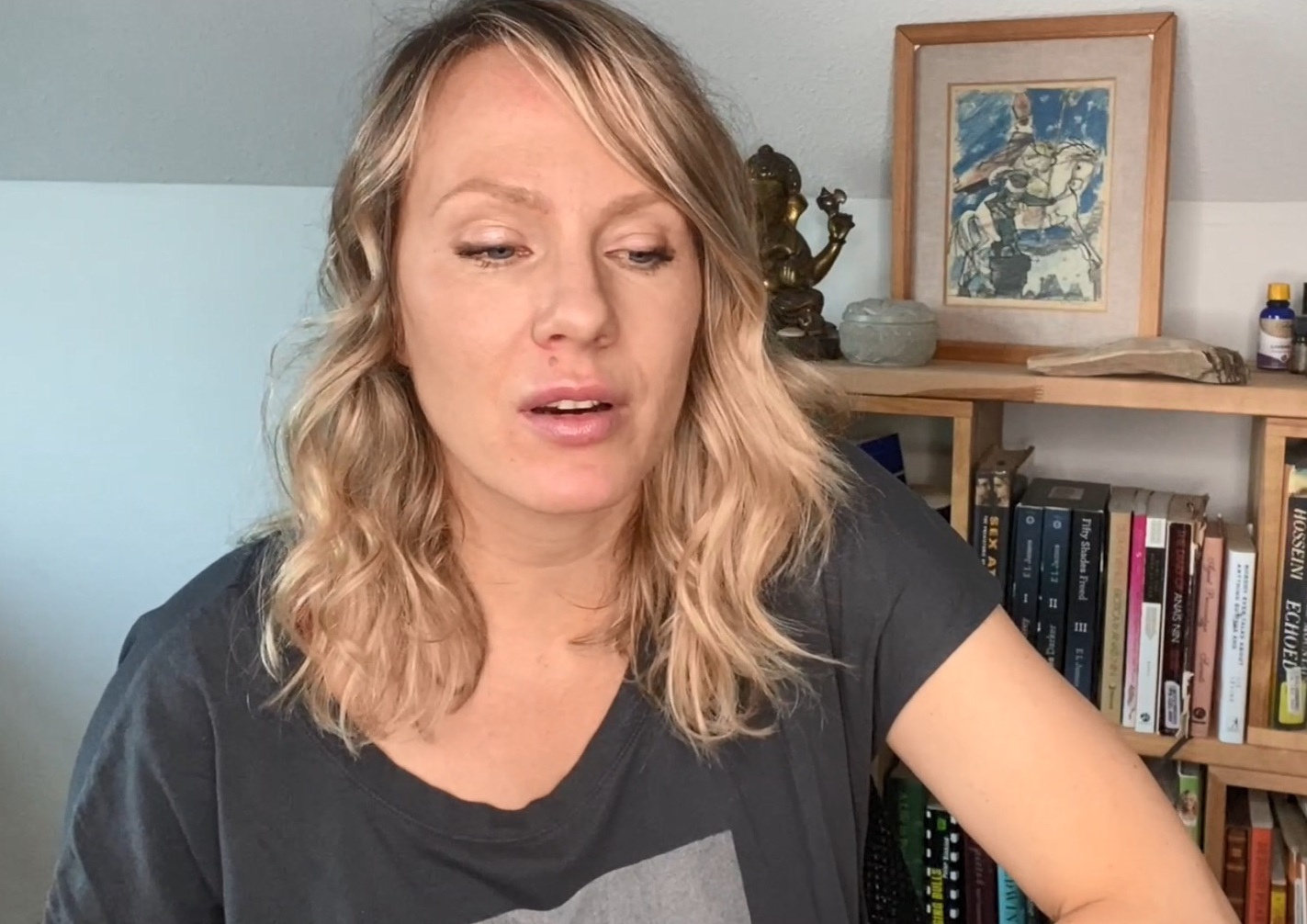 Andrea Stefancikova is a European born actress and filmmaker, now residing in Vancouver British Columbia, Canada. Stefancikova's talent was recognized in 2019 when she was awarded the highly acclaimed Whistler Film Festival's "Star to Watch Award" for her outstanding performance and breakthrough portrayal of a character named "Velvet" in the film Promiseland.
In addition to Stefancikova, Promiseland featured several celebrities that Team WHR admires including Michael Kopsa and Adrian Hough, both featured in Joel J.H. Wyman's iconic Fringe series, as well as Zak Santiago (Ghost Wars and Fringe). Santiago also appeared in the Debris episode "Do You Know Icarus" broadcast on April 26, 2021.
Andrea may be best known for her notable appearances in the multi-award winning films such as "Below Her Mouth", "Unmasked" and "Dark Harvest". Andrea stars in Corona (2020) as one of the ensemble cast in the film, a world-wide recognized drama as the first Covid-19 feature film. Andrea was also featured in 2019 in the beloved Supernatural series during it's successful fifteen season run. Team WHR first became aware of Andrea Stefancikova's talent in a 2012 film named "13 Witches", which we covered at that time.
Andrea Stefancikova was born in a town named Bratislava that was once within the Communist sphere of influence in a country called Czechoslovakia. Subsequent to the dissolution of the Soviet Union, Bratislava became the capital of the country now known as Slovakia.
Andrea had been creatively expressing herself through dance, piano, writing and singing from a very young age. She immigrated to North America with her family in 1998. Andrea trained and began acting in her early twenties. As primarily a former international beauty model, Andrea only fully dedicated herself to acting as her career in 2011 when she relocated to Vancouver, British Columbia in Canada.
Stefancikova has since accumulated an impressive list of acting credits with growing success in the indie film circuit and television. Andrea speaks several languages including English, Slovak, Italian, Czech and is often witnessed speaking Russian on screen which she learned at a young age. All in all Andrea Stefancikova has exceptional acting skills recognized in the entertainment industry that have made her a desirable star, respected on our screens in North America and around the world!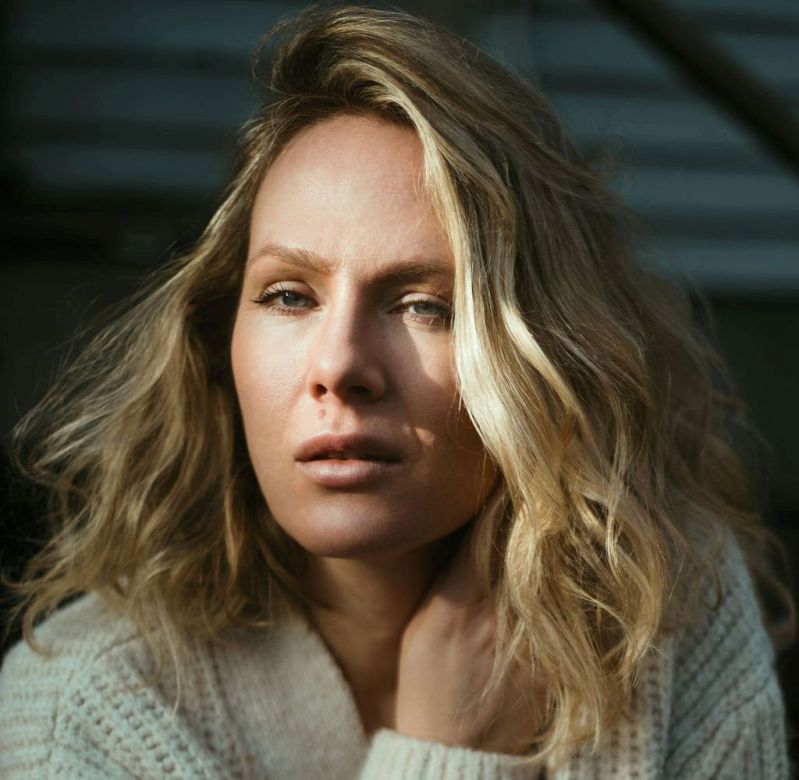 Andrea Stefancikova Interview Additional Q&A:
1. How have you enjoyed playing the role of Irina on Debris?
I really loved playing this mysterious and intelligent woman. This is my first sci-fy show I have worked on and it's Joel Wyman's show! How cool is that!
2. Irina is a strong and intelligent woman, is that something you look for in a role?
I look for different things in each role, and intelligence and strength are definitely something I search in each role amongst other things
3. How much of Andrea is in Irina?
A lot! Could you tell from the phone interview?
4. Where would you like to see Irina go in a season 2 if it is renewed?
Fingers and toes crossed Debris is renewed. My gut tells me it will be. If Irina comes back, it will be a dream come true!! I'd like to know more about how Irina and Maddox met, and what sort of back-story they have. Norbert and I came up with a solid one when we first worked togetherJ Why do they keep dealing with each other and also, what does she want from Maddox and why… She is a character that doesn't just help of good will, she usually wants something in return, especially when it comes to Maddox. If she doesn't get it, she will come back for it. It would be interesting to see more of her world, the Eastern/Central European intelligence, and more of its collision with the American world.
5. Can you tell us anything about your role on Debris without revealing spoilers?
Irina is a strong, intelligent, calculated woman with purpose. She comes across cold, but she is vulnerable and she does have a soft spot for Maddox. She worries about him, but also about herself. Her survival instinct is very strong, and she always puts herself first. I think that's all I can say at this time.
6. How were you bitten by the acting bug?
It started off early, when I was a kid. The background of my family is artistic, and I was immersed in entertainment from a young age. I always wanted to be an actor and make my own movies.
7. Back to Debris, what was it like on set – all serious, or were there fun times?
Of course we had fun, and moments of laughter and jokesJ but when the cameras were rolling, it was mostly serious. I should add that working during the pandemic changes the overall vibe a little. It's different not to be able to see peoples' faces, and having to maintain safe distance. Set is normally a very "together" place. But we did it, and we could do it again!
8. What has been a memorable moment from Debris?
Everything! For me it's meeting new people that is always so special. From directors, actors, to crew. Getting close to people like Norbert, and working with him on Joel Wyman's show was a real treat that I am grateful for.
9. Did you have to learn a specific skill (e.g. Russian accent) for the Irina role on Debris?
Yes, I did an accent for Irina. I chose a Russian accent that is not the stereotypical one that we hear all the time, the comedic over the top one, but more of an educated, global citizen Russian accent, that is more subtle, so we focus on what she says and not how she says it. Someone who works with international people and who is a secret agent would speak like this.
10. How have your interactions with fans been regarding social media? Mostly good?
Yes! I am very grateful for all the fans. Always.
11. What is something that your fans might be surprised to learn about you?
Other than what I mentioned in the phone interview, it could be that I am a Kundalini Yoga Teacher. I don't teach, but I practice. I dance Argentine tango and have done acro yoga. I am an alto in a Gospel chorale. (not active this year) I lived in the Middle East for some time. People never expect it. Or that I visited Libya for instance. Oh, and I am afraid of heights!
12. Is there an actor or actress that you would love to work with?
If there only was one haha. There are quite a few I would love to work with starting from my industry friends…
13. What do you enjoy doing when you are not working as an actor?
I love spending time outdoors with my dog, reading, watching movies, exercising. When it comes to other work, I love producing and am quite busy with my projects in development. I have recently produced two music videos, and I also teach acting on and off, depending on my availability.
14. Beyond Debris, do you have any other projects in the works that you can discuss?
Yes, I have a feature film to be released in the U.S. on June 15th called American Badger. Its companion film American Velvet will be released at the end of the year or spring 2022.
15. What is next for you Andrea?
I don't know yet. Many things cooking right now, so fingers crossed!
We are certain to learn more about Irina next week in "A Message From Ground Control" and in the season one final "Celestial Body" the following week! Make sure to watch Debris on NBC or you can watch the next day on Peacock TV to help Renew Debris. See you then!
As we proceed to the future with Debris in our thoughts, Team WHR will return with more analysis of our favorite series including select science fiction book and television reviews. We look forward to you visiting our dedicated review and analysis web site here in the future!
Or as many of our readers and visitors often do, visit WHR on Twitter, or visit me on Twitter by clicking the text links or images avatars in this news story. I and TeamWHR look forward to Seeing You on The Other Side!"
Thank you.
Best Regards,
Kenn of #TeamWHR