Welcome back Stargate SG-1, Van Helsing, Snowpiercer, and Aleks Paunovic admirers!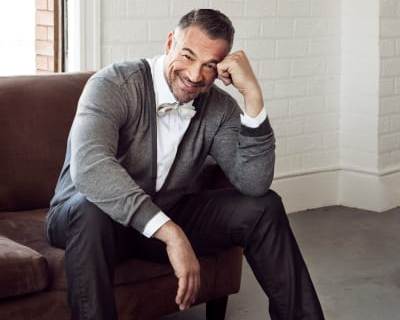 Today, June 25, 2021 we were honored to interview Aleks Paunovic!
Aleks has recently completed a fabulous new movie named "Chained" and another just announced called "Zero Contact" starring with several of our favorite actors; Anthony Hopkins, Rukiya Bernard, and Adrian Holmes! During the interview we focused on Van Helsing, Snowpiercer and Chained. I had wanted to be part of the interview, but was unable to due to a personal family reason, so Kenn graciously conducted the interview without me.
Aleks Paunovic was born in Winnipeg, Manitoba. The 6'5″ actor says that boxing is what shaped him. His father, grandfather, and uncle were all champion boxers in the old Yugoslavia, so Aleks grew up with it, he admits. Boxing was always a part of his life and has been featured often in his acting career.
Aleks was injured at the Pre Pan Am games in a boxing match, and that recovery period, in part, led him to re-think his life and what he wanted to do. He realized that he always wanted to tell stories. "I feel like sports is mental, physical, and shapes character with so much humility wrapped up in confidence" says Aleks. "I found it compelling, and acting is in the same world. I wanted to recreate those emotions and feelings in people, by telling stories".
When it comes to science fiction series and films, Aleks admits that he never was a SYFY guy until he started acting. "What I love about it, is that you get to create your own ideas of a character, and create the way a character walks, looks, all of that. There's so much freedom in the science fiction world".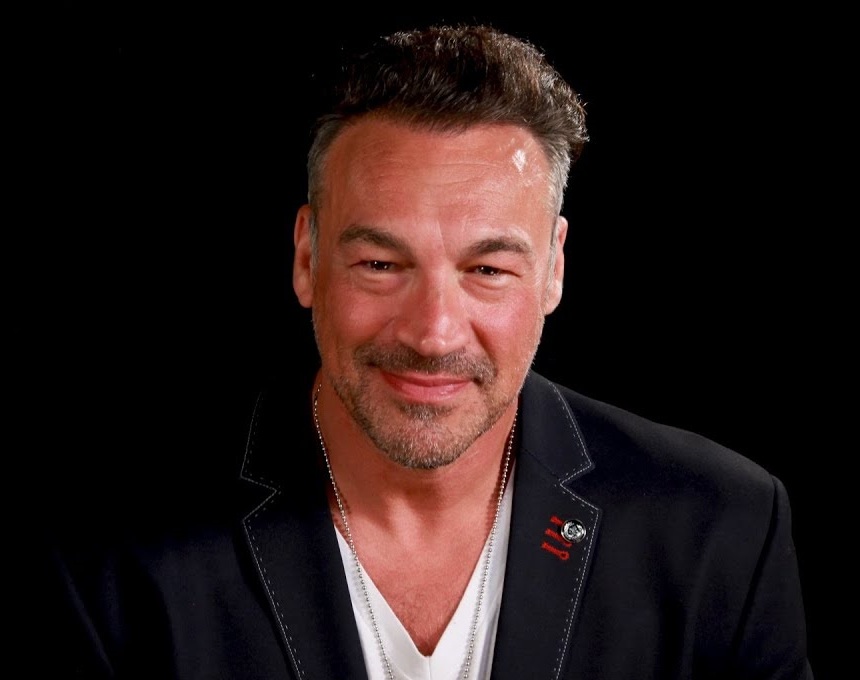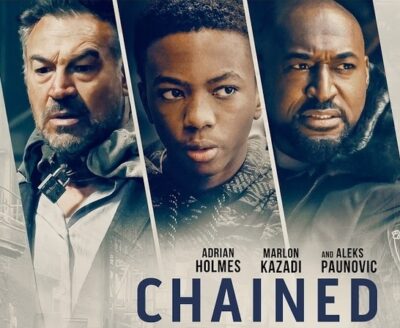 Paunovic, currently starring in "Chained" produced by "My Precious Pictures", has created many memorable characters in appearances on such shows as Battlestar Galactica, Stargate, Smallville, Once Upon a Time, Psych, Arctic Air, The 100, Arrow, iZombie, Continuum, Supernatural, Snowpiercer and Van Helsing.
Aleks has had parts in popular films like War for the Planet of the Apes and Percy Jackson: Sea of Monsters, and worked alongside Keanu Reeves in Siberia, Liam Neeson in Cold Pursuit, and Anthony Hopkins, Ray Liotta in Blackway, Numb with Marie Avgeropoulos and Paul McGillian, and many more films and television series.
"Throughout my career, I've played a lot of baddies" Paunovic laughs, "I have a blast with it, just because I don't really connect to being a baddie in real life. But playing bad dudes in film and television has been a blast".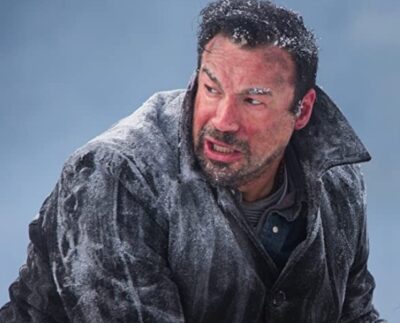 When asked about favorite characters that he's created over the years, "one of the ones that really sticks out to me is a film that David Hollander wrote and directed called Personal Effects with Kathy Bates, Michelle Pfeiffer, and Ashton Kutcher. I played a mentally challenged man who was accused of killing someone".
"It was an opportunity where I got to play somebody that wasn't strong, that wasn't an alpha, and was in an extremely vulnerable state. I worked really hard on that character. I gained 60 pounds of 'bad weight' because I didn't want to look strong in it".
"I remember seeing it in the theater with an audience and some of the pivotal moments of telling the story of that character – to watch how it affected people in the audience – I always go back to that being one of the proudest moments within my career".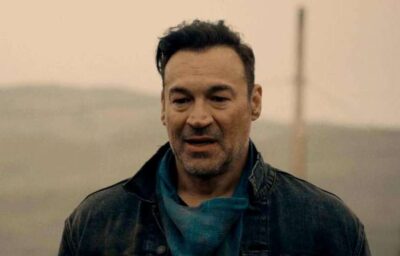 Audiences might recognize Paunovic from SYFY's Van Helsing, where he stars as Julius, a character who's never afraid to get physical. When he originally auditioned for and landed the part of Julius in season one of the show, the character was an aggressive, fear-inducing vampire.
At the beginning of season two, however, Julius became human again, which was a welcome surprise for Paunovic. A boxing backstory sweetened the deal even more: "I was literally like a giddy little kid then they told me they wrote a boxing episode", Paunovic laughs. "
"The opportunity to go from vampire to human, and basically just doing 'Aleks' within that character was really a huge breath of fresh air, and I loved that aspect of playing Julius. But it's bittersweet. It's the best gig that I've had, and the longest gig I've had," he laments, referring to the end of the series that sees Julius sacrifice all in his last episode "Graveyard Smash" which aired last week (Click here to learn about Aleks last appearance as Julius).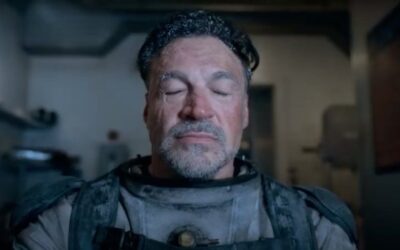 Paunovic's lovable giant of a character, Breachman Bojan "Boki" Boscovic, on TNT's Snowpiercer, had a mere two-episode run in the first season. "I went in for the audition, and it was originally a Polish character named Harold," Paunovic says, "And I'm Serbian, so sometimes I'll improv in Serbian. So, when I got the role, I was like, 'Okay, now I have to tell them I don't speak Polish and that my improv was in Serbian, so either we take it out, or we make the guy Serbian!'"
Paunovic coaxed showrunner Graeme Manson to go along with his ideas for the character, even allowing him to name the burly mechanic after his own brother, Bojan. "Come on, man. Breachman Boki Boscovic!" he laughs, "How great of a name is that? I get to make him mine. He's Serbian and I get to give my brother a tribute".
Aleks is also working on a passion project in his hometown of Winnipeg, creating a production studio called Wonderlight Studios formed in 2019. "Winnipeg, has, arguably, the best tax credit in North America. Not only that, we want to create jobs within my hometown. Covid has definitely put a little bit of a hurt on things at the moment, but we are building relationships and looking forward to expanding Winnipeg into a vital production city", Paunovic says.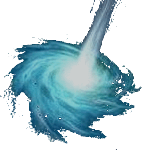 Thanks to Kenn for staging images, the featured video, and, many thanks to you for stopping by WormholeRiders News Agency!
Please feel free to leave a comment here, click an icon below to share this interview with your friends, or you can visit and follow me on Twitter by clicking on my avatar to the right.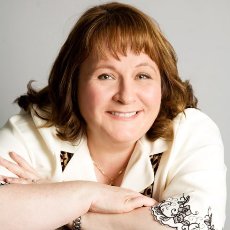 Regards,