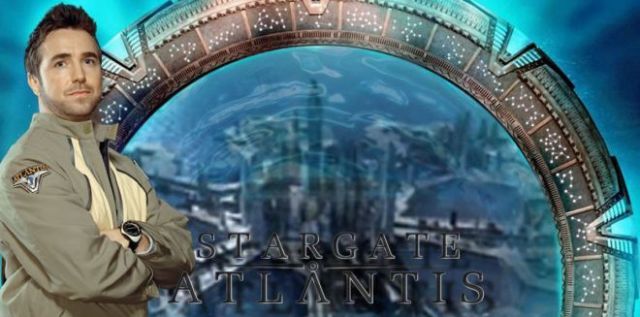 Hello fans of Stargate Atlantis' most famous physician, Doctor Carson Beckett Paul McGillion!
Paul McGillion is a multifaceted performer who was born in Scotland, as the sixth of seven children. Paul immigrated to Canada with his family as a child. While pursuing his acting career, Paul obtained two degrees (B.A. and B.Ed) and was a member of the National Champion Brock Badgers varsity wrestling team. He is now a multi-award winning actor with over one hundred film and television credits to his name, who lives with his wife and two kids in Vancouver.
Paul McGillion is well known to science fiction fans for his portrayal of Carson Beckett on the popular Stargate spin-off series Stargate Atlantis (SGA). McGillion clearly does a 'flawless' Scottish accent as is seen in his portrayal of Dr. Beckett. McGillion has an active fan base who (successfully) mounted a 'Save Carson Beckett' campaign after his character was written out of Atlantis during its 3rd season.
Although he was no longer a regular, McGillion filmed several more episodes of SGA for the 4th and 5th seasons. Many of those same fans then turned their attention to Star Trek during the search for a new Scotty figure and continued to lobby for the actor to be the new Scotty. Although he wasn't chosen for the part, the campaign garnered the attention of the Scottish newspaper Paisley Daily Express (McGillion was born in Paisley).
In early 2016, he spent two months in India filming Heartbeats, a Bollywood-flavoured teen dance film from the creator of Step Up and Save the Last Dance that is available on iTunes.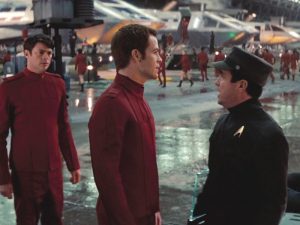 Subsequent to his portrayal of "Barracks Leader" in Star Trek (2009), Paul McGillion pulled out his Scottish accent for the first time since Stargate Atlantis to play Earl Cox (a friend of Ralph Dibny's) on The Flash.
McGillion played a cancer patient facing an uncertain future in Before the Day, a short film he also directed that premiered at the 2018 Canadian Film Festival in Toronto. Before that, he spent a few weeks in Newfoundland filming a multi-episode guest role in Discovery Channel's Frontier. The epic period drama reunited McGillion with Stargate Atlantis alumnus Jason Momoa, who stared as a part-Irish, part-Native American outlaw campaigning to breach the Hudson's Bay Company's monopoly on the Canadian fur trade. He stated that "it was minus 27 with wind chill factor on the ocean. It was crazy."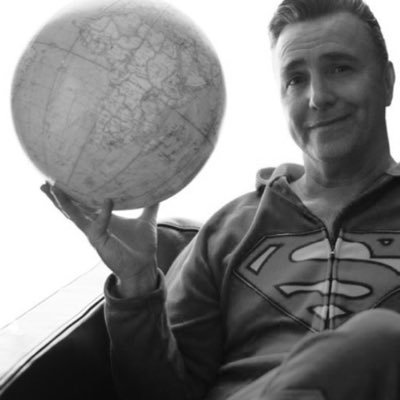 "I've been very fortunate," muses McGillion, "It's an eclectic time with a variety of roles. It would be nice to be on a series on a regular basis again, but there's something about getting an opportunity to play all of these different characters that's fun. You never know what you're going to get."
Although the characters in McGillion's recent filmography including the hit series "Firefly Lane" on Netflix are wildly different from one another – prosthetic bellies and cop uniforms; Scottish accents and Bollywood; shaved heads and 17th-century garb – what binds them together is the fact that each one contains the possibility of a singular moment. "It doesn't matter the size of the role, as long as there's a moment in there, and acting is all about moments," says McGillion.
Although McGillion is constantly moving forward in search of new characters to play and moments to explore, he is forever grateful for the role that kicked his career into high gear: that of the beloved Dr. Carson Beckett on Stargate MGM Studios franchise series Atlantis. "Stargate is a landmark event in my career, and I will never forget it and I always appreciate it, and any time there's an opportunity to support anything Stargate, I'm in," says McGillion!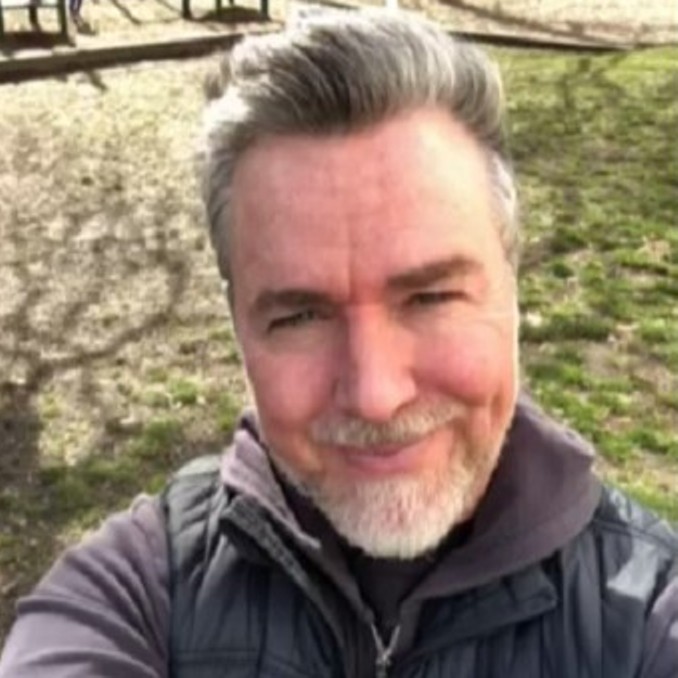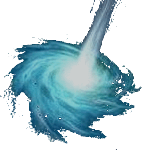 Thanks to Kenn for staging images, the featured video, and, many thanks to you for stopping by WormholeRiders News Agency!
Please feel free to leave a comment here, click an icon below to share this interview with your friends, or you can visit and follow me on Twitter by clicking on my avatar to the right.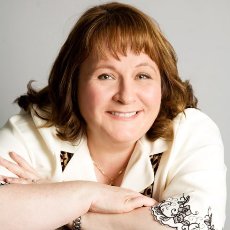 Regards,