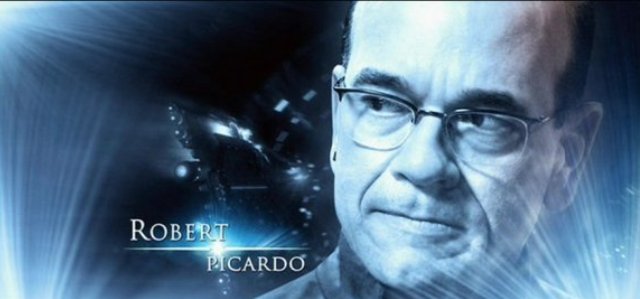 Welcome back Stargate lovers and WormholeRiders,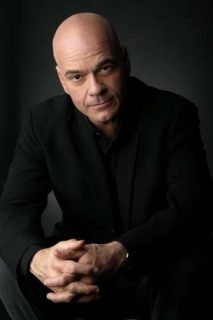 Robert Picardo is best known for his roles on the science fiction shows, Star Trek, Stargate SG- 1 and Stargate Atlantis. His career has been both diverse and fascinating.
Robert Picardo was born on October 27, 1953 in Philadelphia, Pennsylvania. He originally attended Yale University as a Pre-Med major (and, ironically enough, played the holographic doctor on Star Trek: Voyager (1995).
Robert also played a doctor on The Golden Girls (1985) episode, The Golden Girls: The Operation (1986)). He later graduated with a Bachelor's degree in Drama from Yale University. After earning his degree, he enrolled at the Circle in the Square Professional Theater Workshop.
Mr. Picardo waited tables for a few years until his theatrical work started to take off around 1976. In 1977, he made his Broadway debut in the comedy hit, "Gemini", with Danny Aiello, and also appeared in Bernard Slade's "Tribute", "Beyond Therapy" as well as "Geniuses" and "The Normal Heart", for which he won a Drama-Logue Award.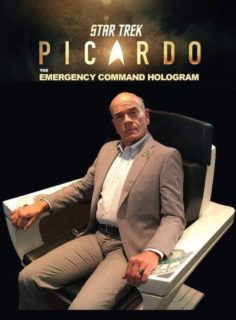 Mr. Picardo became involved in television, where he soon was nominated for an Emmy Award for his role as Coach Cutlip on the series, The Wonder Years (1988). Robert appeared in several other series: China Beach (1988), Frasier (1993), Ally McBeal (1997), Home Improvement (1991), The Outer Limits (1995) and Sabrina the Teenage Witch (1996).
In 1995, he got the role of the holographic doctor on Star Trek: Voyager (1995), where he also directed two episodes.
Robert is famous for many roles in The Howling (1981), Star 80 (1983), Get Crazy (1983), Oh, God! You Devil (1984), Innerspace (1987), Munchies (1987), Samantha (1991), White Mile (1994), Star Trek: First Contact (1996), Small Soldiers (1998), Looney Tunes: Back in Action (2003), Quantum Quest: A Cassini Space Odyssey (2010) During the 1988-1991 television seasons, Picardo was simultaneously seen on the ABC Vietnam series China Beach in the role of Dr. Dick Richard, and the ABC series The Wonder Years in the role of Coach Cutlip. He is among a small group of television actors to achieve notice on two television series at the same time.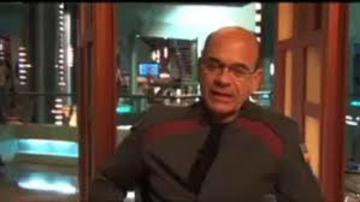 Robert Picardo is an accomplished singer (as demonstrated in Star Trek: Voyager: Virtuoso (2000) and Star Trek: Voyager: The Swarm (1996) and has put out a CD of parody songs. While he was at Yale University, he was a member of the Society of Orpheus and Bacchus, the second longest-running undergraduate a Capella group in the United States.
Robert Picardo is a huge fan of Stargate SG-1 (1997) on which he played the recurring character of Agent Richard Woolsey. He later joined Stargate Atlantis, reprising his role. He spoke the final line of the final episode of Stargate: Atlantis (2004).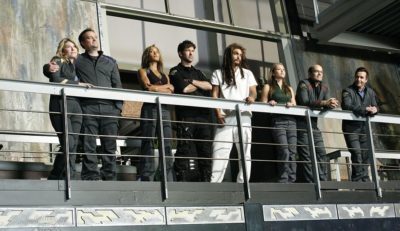 Mr. Picardo has played the same character (Richard Woolsey) on all three television series: Stargate SG-1 (1997), Stargate: Atlantis (2004) and Stargate Universe (2009).
Mr. Picardo is also a member of the Board of Directors of The Planetary Society the space Advocacy nonprofit co-founded by Carl Sagan and presently led by Bill Nye.
You can learn more about Robert Picardo at his website!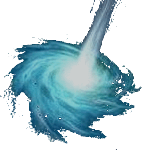 Thanks to Kenn for staging additional images, the featured video, and, many thanks to you for stopping by WormholeRiders News Agency!
Please feel free to leave a comment here, click an icon below to share this interview with your friends, or you can visit and follow me on Twitter by clicking on my avatar to the right.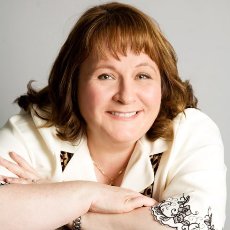 Regards,