Welcome back Van Helsing lovers, WormholeRiders and Vampires all around the World!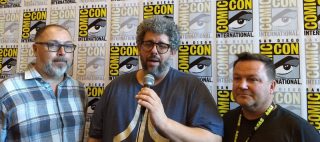 Team WHR concludes our Van Helsing SDCC 2017 coverage featuring our interview with the series creator Neil LaBute, and co-chairmen of Nomadic Pictures, Mike Frislev, and Chad Oakes.
These three entertainment professionals, working together with their fantastic teams of Directors, Producers, costumers, location set and craft crews whom have brought one of our favorite television shows, Van Helsing to our television screens over the past two terrific years!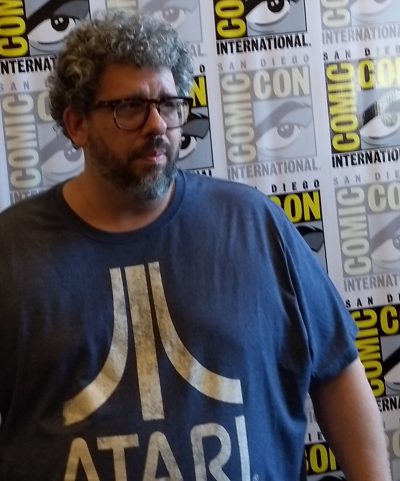 Based on the Dracula legend, creative genius Neil LaBute, was chosen by Mike Frislev, and Chad Oakes of Nomadic Pictures to create the Van Helsing series based upon Neil's successful theatre stage play adaptation of Dracula! The post apocalyptic series, based in modern times, is a runaway hit on SYFY!
LaBute, an accomplished screen writer, Producer, and Director, has twenty years of accomplishments to his credit culminating in a rise to dominance in the past five years with fine work in many television series including Billy and Billie, Full Circle, and now with a new masterpiece, Van Helsing!

As Van Helsing approaches the conclusion of the scintillating second season we at #TeamWHR are hopeful the series will be renewed for a third, fourth and fifth season to round out the exciting adventures that began in Seattle, Washington on September 23, 2016.

Chad Oakes, Mike Frislev and Neil LaBute appeared at San Diego Comic-Con 2017 with main cast members Aleks Paunovic, Kelly Overton (via video link), Christopher Heyerdahl, Jonathan Scarfe, Rukiya Bernard, and the new fabulous fighting character in Van Helsing, the lovely Scarlett Harker, portrayed by the marvelous Missy Peregrym!
About Nomadic Pictures: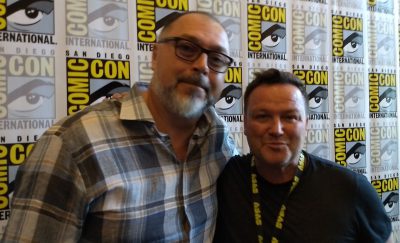 Nomadic Pictures was founded twenty-two years ago by Chad Oakes and Mike Frislev in 1995. As the esteemed Co-Chairmen of Nomadic, Mike and Chad have produced, financed and/or co-financed over Sixty Seven superb film and television projects. Their feature film debut, "Hugo Pool" (Sean Penn, Robert Downey Jr.), was beloved by the audience at the 1997 Sundance Film Festival. Since then, Nomadic has produced over $650 million in movies-of-the-week, miniseries, TV series and feature film projects in Canada, the United States and Europe.
In addition to their Fifty Eight (58) Emmy nominations and countless other awards, Oakes and Frislev won Three Emmy Awards, including Outstanding Children's/Youth/Family Special for "The Incredible Mrs. Ritche" (Gena Rowlands, James Caan, Kevin Zegers) (Showtime 2004).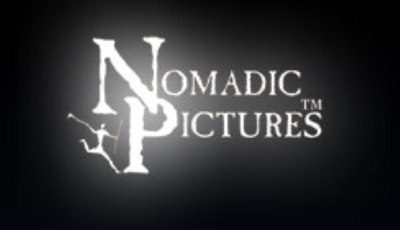 In 2005 Nomadic Co-Produced AMC's first Scripted Original mini-series, "Broken Trail" (Robert Duvall, Thomas Haden Church), which went on to win four Primetime Emmy Awards, including Best Mini-Series.
In 2014 and 2015, Nomadic deservedly took home an Emmy®, a Golden Globe®, a Television Critic's Award and a Producers Guild Award for Best Mini-series well earned for their work on Fargo starring Billy Bob Thorton, Martin Freeman, Colin Hanks, and Alison Tolman.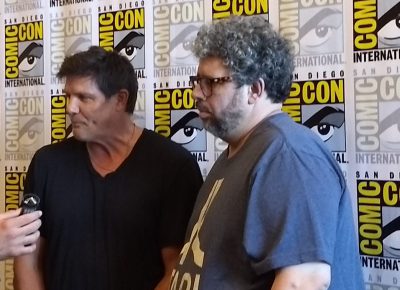 Nomadic Pictures, ably led by Chad Oakes & Mike Frislev, a Calgary based production company, selected Neil LaBute's creation as the foundation for Van Helsing, in addition to developing, financing and producing features, Movies of the Week, Mini-Series and Television series.
Over the past twenty-two years, Nomadic has produced over 75 projects, worth a combined $850 million in production, Making Nomadic Pictures one of the most active and successful production companies in Canada.
In recent history, Nomadic produced the third season of Fargo, multiple seasons of Hell On Wheels, the second season of Van Helsing, and in 2017, brought admirers of their product, the premiere season of Ghost Wars!


Winner of many awards including a Daytime Emmy® and nominated for sixteen Primetime Emmys®, winning four awards including Best Mini-Series, Nomadic Pictures has taken home an Emmy®, a Golden Globe®, a Television Critic's Award and a Producers Guild Award!
In closing for now, we sincerely thank Neil LaBute, Mike Frislev, and Chad Oakes for their time this year at San Diego Comic-Con 2017, and look forward to more of their outstanding products, including their new series Ghost Wars now playing on SYFY!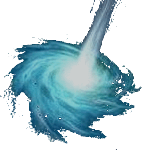 Please feel free to share this article with your friends, co-workers and or family and to leave your comments! We look forward to you visiting #TeamWHR here at our Conventions Corner and Main Blog web sites when we release more of #TeamWHR's exclusive Van Helsing, Ghost Wars and 12 Monkeys interviews from SDCC2017.
See you next in the very near future with our exclusive interview with the Ghost Wars creator Simon Davis Barry and one of the leading actors, Vincent D'Onofrio!

Or as many of our readers and visitors often do, visit WHR on Twitter, WHR on Facebook or visit me on Twitter by clicking the text links or images avatars in this news story. I and #TeamWHR look forward to Seeing You on The Other Side!"
Thank you.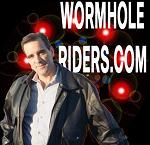 Best Regards,
Kenn of #TeamWHR