Welcome back fans of The Vampire Diaries! Wasn't the first episode of Season 3 so exciting?! I am glad it is back and looking forward of what is to come with all of our Mystic Falls' characters this Fall season on The CW.
The Vampire Diaries Season 3 premiere, "The Birthday", was full of sorrow, fear, and plenty of lust. "The Birthday" 3×01 episode was rightfully titled so, as it took place with a celebration of the series' main character making the transition from young girl to entering adulthood. Elena Gilbert (Nina Dobrev) is finally of age and is starting to realize life is not going to be easy without her parents and her Aunt Jenna Sommers (Sara Canning) being able to be there for her any longer.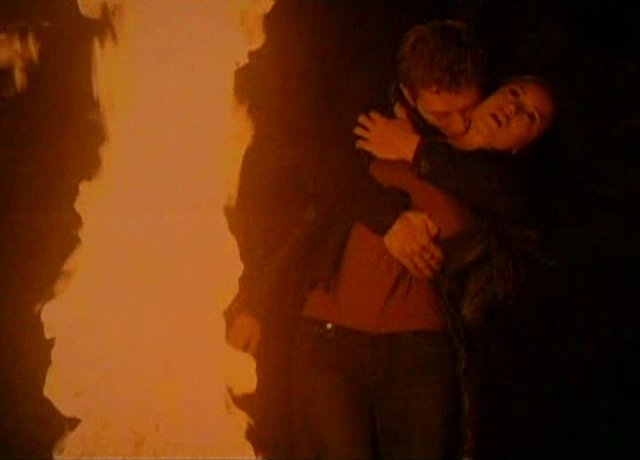 With her Aunt Jenna being killed off at the end of Season 2, Elena is having to grow up even faster and become the parent figure that her younger brother, Jeremy Gilbert (Steven R. McQueen), so desperately needs. Speaking of Jeremy, is it just me or does Steve R. McQueen seem a bit more buff this season? Either way, he surely is looking hot! Lucky for us fans, there is not a shortage of the amount of hot guys on The Vampire Diaries!
First, a little background information to refresh your memory: In Season 1, we found out that John Gilbert (David Anders) was actually Elena's biological father. In Season 2, John made the ultimate sacrifice and died to save Elena's life. Even worse, her biological mother, Isobel Flemming (Mia Kirshner), told Elena that there was a time when she dreamed of meeting her child and getting to know her.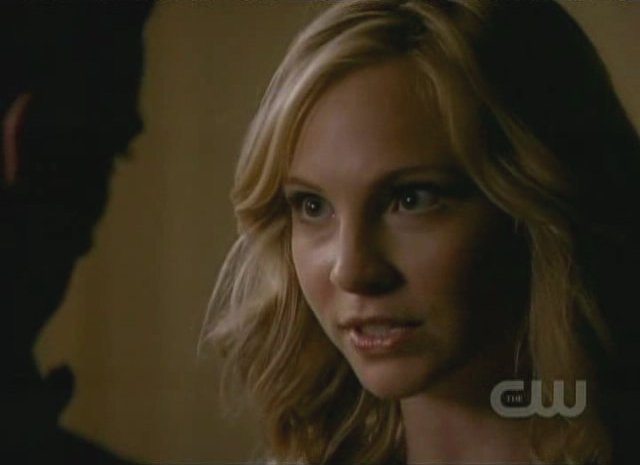 Then Isobel said to Elena, "I am sorry I was such a disappointment to you, Elena." In a quick and thoughtless act before Elena could even respond back, her mother removed her necklace of which possesses the power to keep vampires safe from the sun instantly burning to her death. Sadly, Elena had to meet the vampire version of Isobel that would sell out her own flesh and blood for her personal gain.
It must have been horrible for Elena to watch her mother turn to ash right before her eyes after hearing Isobel tell her how she dreamed of one day getting to know her. Counting in the loss of her adopted parents that died in a car crash before Season 1 began, Elena is now left without any family, besides her younger brother. Elena can only count upon herself anymore as her childhood ends.

Now back to what happened in this first episode of Season 3; Elena's birthday was spent with all of her closest friends (and then some!) at a crowded, house party blow-out in her honor. Elena's best friend, Caroline Forbes' (Candice Accola) has spent a lot of time putting together this party for Elena to celebrate her 18th birthday. Caroline's somewhat normal personality returns in the season opener. I love the "let's go shopping" and "let's have a party" Caroline. I missed that girly, social butterfly charm of Caroline that had not been there much in Season 2.
I am sure that Elena was not really worried about her birthday in the least though. With having Stefan and her dead family on the brain, it is hard to imagine her celebrating anything really. Elena put on a smile, but she could not seem to get her mind off of her missing-in-action boyfriend, Stefan Salvatore (Paul Wesley).
Elena's thoughts were consumed with what Stefan could possibly be doing and where could he be. Older brother, Damon Salvatore (Ian Somerhalder), knew exactly what Stefan was up to, because he had been secretly tracking his every move. Damon had a marked map of Stefan's probable locations, based on suspicious newspaper clippings from various murders around the nation.
In a scene outside, away from the party crowd, Damon explained to Alaric Saltzman (Mathew Davis), former vampire hunter but now ally, that he kept this information about Stefan from Elena to protect her and keep her from getting her hopes up. I feel that Damon loves Elena so much that he does not want to see her get hurt once again.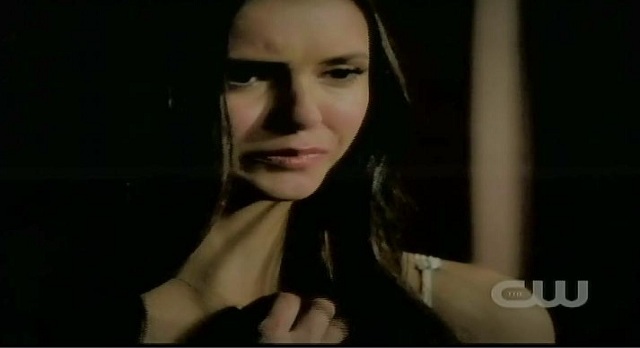 Stefan is missing from Mystic Falls and Elena's side for a good reason though. In the end of Season 2, Stefan had agreed to turn back into the evil killer he once was, nicknamed "The Ripper," in a pact to join sides with Klaus (Joseph Morgan), one of the Originals. In the agreement, Stefan is to be Klaus' right hand man in exchange that Klaus will keep away from the ones Stefan loves. Stefan gave up his freedom and morals to save his brother, Damon, from dying of a lethal werewolf bite. Klaus has turned Stefan back into a cold-blooded killer and couldn't be more pleased with himself. You can definitely tell Klaus is enjoying the "bad" side of Stefan and the ego-boost from having him do his dirty work.
The show opens up in the countryside of Tennessee with Klaus ordering Stefan to murder two college-aged girls after questioning them for the location of a werewolf named Ray Sutton (David Gallagher, perhaps you remember him from The CW associated show, 7th Heaven). Before Stefan murders the girls, they finally answer that Ray can be found at a little bar in Tully, TN called Southern Comfort.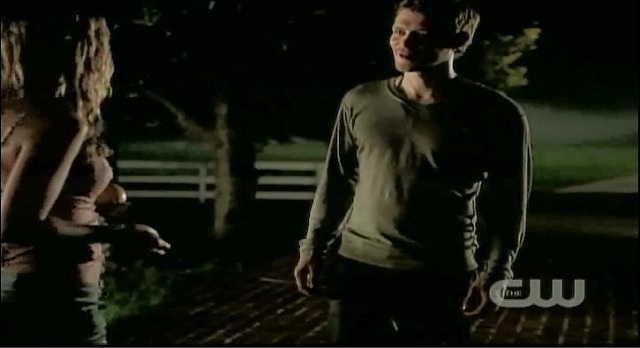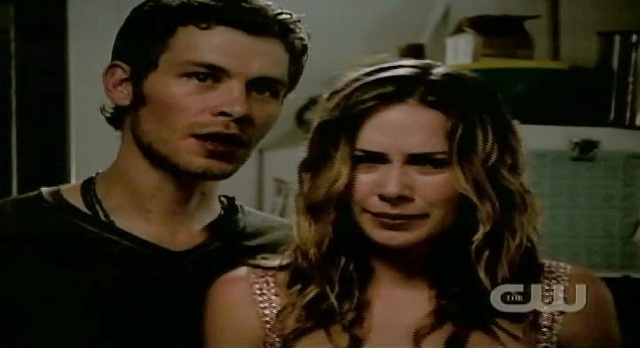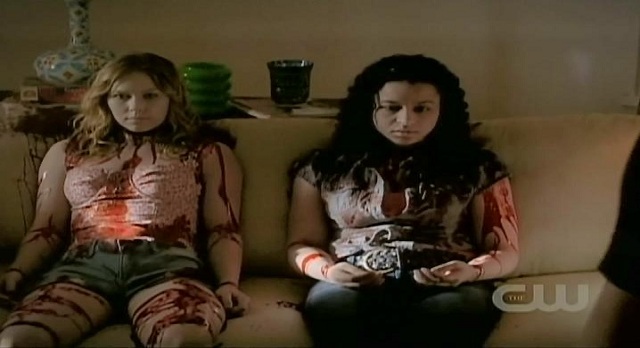 After the vicious attack, the duo make their way to the bar. When Stefan and Klaus catch up to Ray Sutton, they found a very uncooperative werewolf. They compel everyone in the whole bar and set out on torturing Ray in a sadistic game of darts until he eventually gives up on where to find the pack master.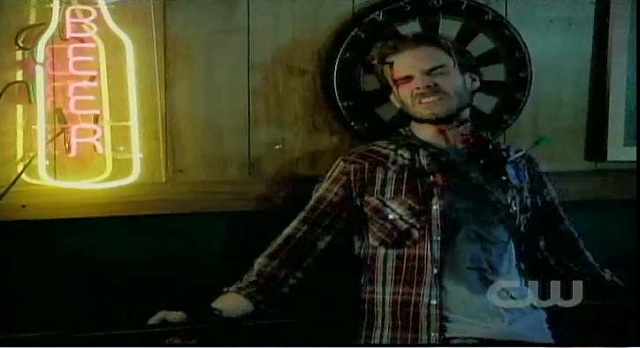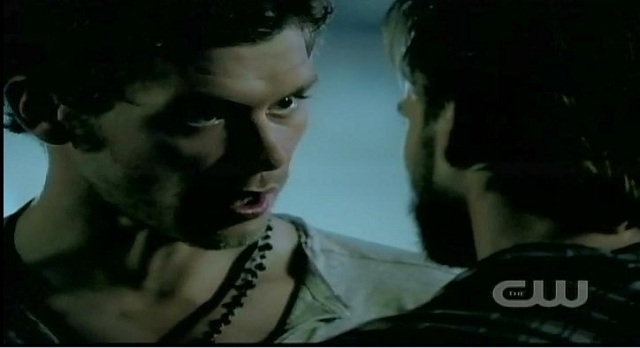 Flipping back to the Salvatore Mansion and let me just say, there is no better way to open a scene with Damon Salvatore than to have him in a tub covered in bubbles! I am a huge Ian Somerhalder fan so this definitely kept me watching! It almost seemed as if Damon and local reporter, Andie Star (Dawn Olivieri) were maybe an actual couple. Does Damon actually care for Andie? It really looked like he did to me.
Damon hears something and actually stood up out of the bathtub and walked downstairs naked! Thanks to "perfectly" placed bottles and candles, the producers kept this delicious scene rated "no nudity" for the audience. Dang! And what a fantastic coincidence for just at this right time for Elena to come over to visit Damon only to turn around to find him standing naked behinds her! Great scene and her expressions were priceless! Elena actually covered her eyes!
It turned out the reason for Elena's visit was that she had a small lead to give Damon that Sheriff Liz Forbes (Marguerite MacIntyre), Caroline's mother, had given to her about finding dead animals in Memphis, TN. Damon assured Elena that it was a dead end, but did not elaborate any further.
Fast forward to Elena's birthday party and it seemed everyone was having fun and dancing, all but a sullen Elena. Caroline Forbes and Tyler Lockwood (Michael Trevino) seemed to be getting closer this episode. The two realized after a very blunt conversation at the party that they both suffered from the same thing: lack of sex with a heightened libido due to their supernatural transformations. It did not take either one of them long to figure out all they needed to do was leave the party and start one of their own!
I was so happy to see Caroline and Tyler finally together. What a steamy, love scene it was too! It definitely did not lack any hotness whatsoever! The show has never revealed, but can vampires have babies? Could Caroline give birth to a new hybrid? Is it a possibility? As Caroline sneaks out of bed to head home, Tyler's mother,
Carol Lockwood (Susan Walters) catches our "Vampire Barbie" in her "walk of shame" and questions what she is doing there. A flabbergasted Caroline has no answers to give during this awkward situation and as she turns to leave, in a completely surprising moment, Mrs. Lockwood shoots her in the back with vervain, an herb that can be deadly to vampires. So is Caroline dead? I really hope not. I wonder why Mrs. Lockwood would do this or what tipped her off about Caroline being a vampire. Hopefully we will see where that and other things may go in Season 3.
After Stefan and Klaus got the answer of the location from Ray Sutton that they needed, Klaus had Stefan go take care of Damon and get him off of their trail. With how sweet Stefan has always been, I would have never suspected he would use Andie as bait. Leaving her terrified and compelled, Stefan waited for Damon to show up.
His plan was that when Andie did not show for Elena's birthday party, Damon would of course come looking for her and that he did. Once he arrived, Stefan came out of the darkness and showed Damon what he had done with Andie. Stefan compelled her and has her standing on a platform at least 20 ft in the air. Stefan told Damon to stop tracking him and Klaus and let them be. He had made his choice to partner with Klaus and wanted Damon to forget about him. After making his point to Damon, he compelled Andie to jump to her death. Point made!
Afterwards, Damon returned home to find that Elena had been snooping through his room and found his articles and maps on where he thought Stefan might be. Furious, Elena demanded why Damon kept this information from her. It was simple, he loves her! Those eyes he is constantly making at her, gives it away. She is just as much to blame for this with the eyes she makes at Damon as well. Let us not forget about the kiss in the Season 2 season finale "As I Lay Dying." This reminds me, where is Katherine? I can't wait for that devious girl to come back!

Back to the party and after some bonding time over weed, Jeremy and Matt Donovan (Zach Roerig) decide to leave. Matt sees a ghostly flash of Vicki Donovan (Kayla Ewell) in his car and says her name out loud which perked Matt's curiosity. Jeremy confessed to Matt that he had been seeing Vicki and when he saw her she had asked for help. What does Vicki need help with? She is already dead.
Hopefully in the next few episodes we will find out why Jeremy has been seeing Vicki and Anna (Malese Jow), both ex-girlfriends of his. Maybe his near death experience brought forth a new supernatural on The Vampire Diaries. One could only hope! Is this a result of Bonnie Bennett's (Kat Graham) spell that saved Jeremy's life gone sour? This season will be a wild ride for sure!
The season premiere ended with Alaric leaving Elena and Jeremy's house. He had been staying there with the Gilbert's for a while. Alaric has been feeling that he is not parent material, because he drinks too much and cannot seem to get his life together since the death of Jenna. I was hoping that Alaric would step up and be that father figure that Jeremy and Elena need. In the end, it is left up to Elena to be that person for Jeremy.
At the very end, we find a crushed Elena in her bedroom reflecting quietly in her own thoughts. All Elena wanted for her birthday was to see Stefan, some sign that Stefan was still alive and cared for her. As her birthday was coming to an end, Elena got a call from an unknown caller. Hmm… I wonder who that could be? You guessed it, Stefan! Even though he could not speak, Elena just knew that it was Stefan. Elena told him she loved him and to hold on to that. A bittersweet, yet perfect ending for Elena's 18th birthday!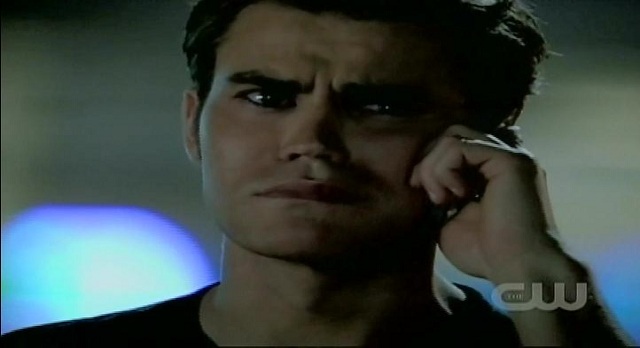 All of the actors that are mentioned above in this post have click-able links to their personal Twitter accounts if you were curious. I can't wait til next Thursday for the newest episode of The Vampire Diaries, titled "The Hybrid." Don't forget! It will come on The CW at 8 PM EST.
The Vampire Diaries continues season three with "The Hybrid" this Thursday September 22, 2001. We include the preview below for your enjoyment courtesy of the CW!
As always we appreciate your visiting our news sites at WormholeRiders News Agency. Thank you.
If you prefer, click the social media icons below to share this news article or as many of our readers and visitors often do, visit the WHR on Facebook or me on Twitter by clicking the text links or images avatars in this news story. In any event I will look forward to Seeing You on The Other Side" to tweet about The Vampire Diaries!
Thank you. xoxo
Dragonbayne (Angela)