Welcome back Haven fans,
The awesome return of Haven met all our expectations and based on the tweet stream, all the expectations of the fans of the series as w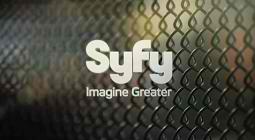 ell! Our grade for the return of Haven on Friday July 15, 2011 on Syfy? An unqualified "A" for  quality science fiction with supernatural content that will make your hair stand on end!
Based on "The Colorado Kid" by creative legend, author and producer  Stephen King, Haven "A Tale of Two Audrey's" blasted out of an alternate reality bursting into our world with the environment in Haven apparently changing before our very eyes where many of the characters appeared to be changing as the crack in the universe expanded from the season one finale "Spiral".
Although the Haven lighthouse appears unchanged on the tranquil surface near the lighthouse, other events portend frightening consequences as illustrated below!

As we became aware in the season one "Spiral" cliffhanger and the apparent end of Sheriff Wuornos (Nicholas Campbell) who was apparently blown to smithereens (as illustrated above) before he could take his own life, "our" FBI agent named Audrey Parker (Emily Rose), was confronted in the changing circumstances with an altered but very beautiful brunette version of herself portrayed by Kathleen Munroe (recently in Stargate Universe).

Munroe appeared in the town of Haven as "Audrey 2" or since we like to discuss wormholes resulting in alternate realities, our preference is to refer to Kathleen Munroe as "Alt Audrey"!
The alternate Audrey with automatic pistol and law enforcement credentials in hand, instead elected to surrender to Audrey Parker (Emily Rose) and Nathan Wuornos portrayed by Lucas Bryant. Being outgunned by him and "our" Audrey", alternate Audrey had no choice but to capitulate!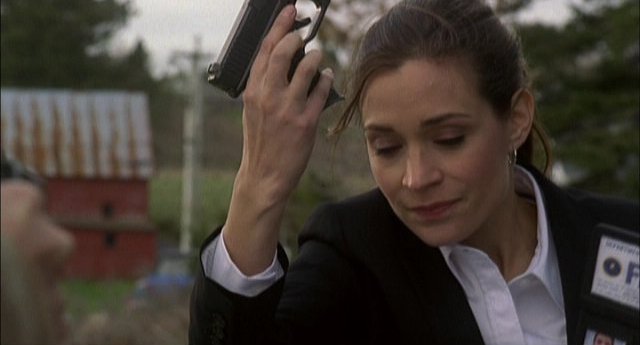 As we mentioned previously, the alternate reality blending the time line began in Haven season one "Spiral". The story arc is one that science fiction and thriller novel wizard dealt with in his previous works regarding alternate realities.
Of course we are speaking about the wonderful works of Stephen King who is a master of so many books that were turned into movies and television series.
As the episode begins to unfold, we segue to The Good Shepherd Chuch by the biblical motivations of the Reverend Edmund Driscoll portrayed by Stephen McHattie. And sure enough the events including blood flowing from the water systems, locusts, and frogs falling from the heavens that occur appearing to reinforce his contention that Haven is being punished for its evil and sinful ways that he believes are an affront to God!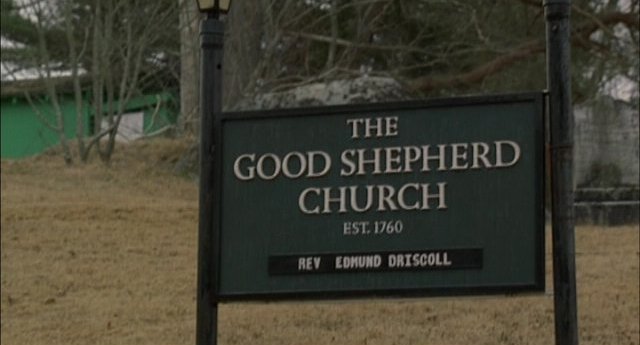 Haven the series takes us all on an adventure of supernatural happenings that have culminated in the epic season final with the realities "When Worlds Collide" (1951 – with a 2012 remake in the works) in which the reality is shifting between opposing forces under the control of a yet to be revealed culprit. Or is it as Reverend Driscoll indicates that the time of the end is coming and Haven will pay the price for its evil ways?

Haven was created by the gifted Sam Ernst who turned the visions of Stephen King into a reality on our screens. Haven features a great ensemble cast including Emily Rose (ER)  Eric Balfour (Skyline, 24), Lucas Bryant (Dollhouse),  Nicholas Campbell (DaVinci's Inquest), Stephen McHattie (Happy Town), Gary Levert (Lexx), Richard Donat, (Little House on the Prairie, Lexx) Michelle Monteith (Murdoch Mysteries) and now Kathleen Munroe formerly of Nikita and Stargate Universe.
The story continues with the towns people concerned and divided. Alt Audrey is taken into voluntary custody as terrifying event after terrifying event unfolds across Haven. Being another Audrey with all "Audrey's" talents and knowledge, and although handcuffed in the process, Alt Audrey manages to to use her cell phone to call her superiors at the FBI. This call will have serious consequences later in the episode!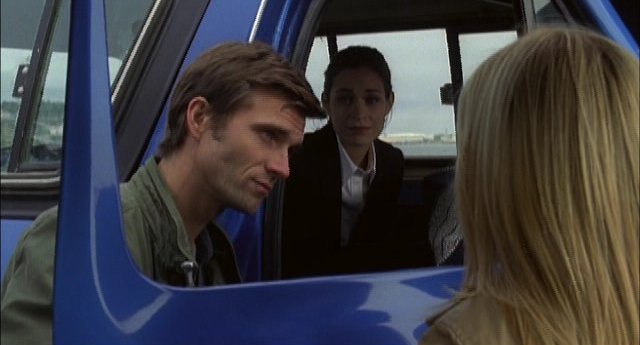 As alternate reality Audry becomes acquainted with Haven she begins to realize that she and Audrey are the same person but in two different bodies as they share mutual past memories that are revealed as the story unfolds. "Our" Audrey decides to remove the handcuffs on Alt Audry as she also begins to grasp what is happening as the realities continue to collide!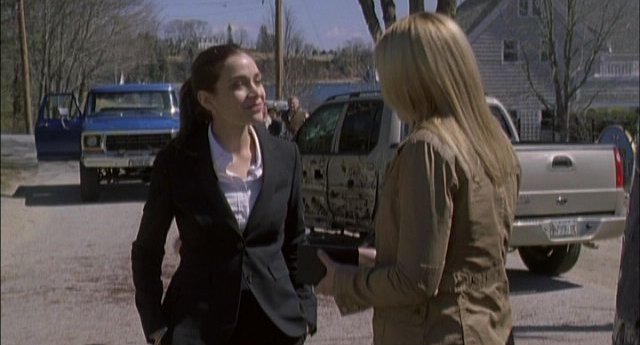 Meanwhile Nathan Wuornos visits with the Reverend Driscoll to try and get his cooperation about the horrific events including signs of a Biblical plague hitting the town. Driscoll remains convinced that Haven must pay the price for its sins.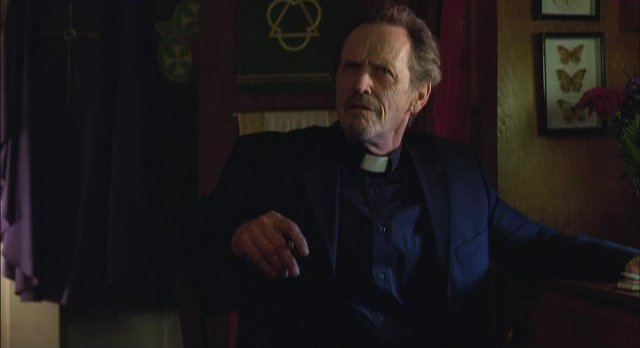 The season two premiere title itself is a dead giveaway regarding the two Audrey characters. We are left to wonder who is the real Audrey? Will both exist throughout season two of Haven and will Haven will have two Audrey's from here on out?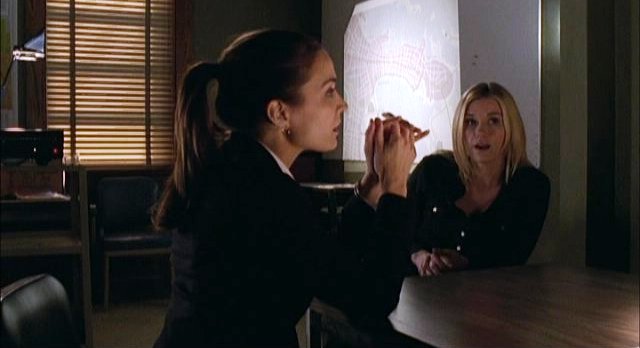 Being that both versions of Audrey have the same past experiences and memories, I for one am hopeful that both Emily Rose and Kathleen Munroe will be featured for an extended period. Why?
As the episode winds down, many would agree that the town of Haven needs all the help it can get for goodness sakes! Near the end of the episode "A Tale of Two Audrey's", we observe the two women having a beverage at a local establishment and discussing their mutual fate.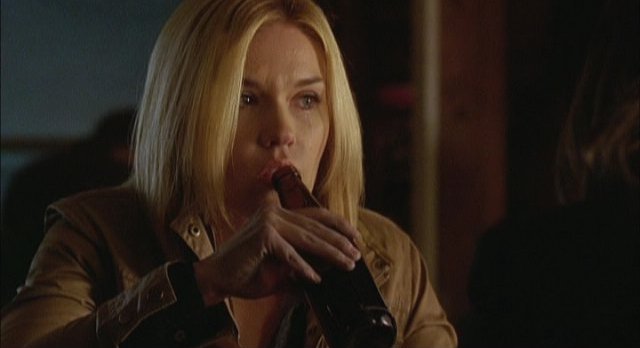 As the episode ends, our Audrey is confident that her call to her supervisors will place Alt Audrey in jeopardy and cautions her to say nothing to them about what is happening. The wonderful story arc twists with the revelation that the FBI supervisors are not our Audrey's, but instead are from Alt Audrey's version of reality! Fortunately, Alt Audrey recognizes the severity of the situation and lies to her boss to protect "Audrey"!
Haven airs each Friday evening at 10 PM E/P 9 PM central on Syfy returning with "Fear and Loathing" this Friday July 22, 2011. In the meantime we include the full episode of "A Tale of Two Audrey's" below for your viewing pleasure courtesy of Syfy via Hulu.

Thank you for visiting WormholeRiders News Agency
Please feel free to leave a comment here or if you prefer, click the social media icons below to share this news article. Or as many of our readers and visitors often do, visit WHR on Twitter, WHR on Facebook or visit me on Twitter by clicking the text links or images avatars in this news story. I and the WHR team look forward to and will be Seeing You on The Other Side"!
Thank you.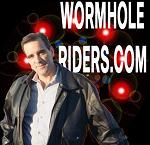 Best Regards,
WR_Systems (Kenn)