Hello convention fans,

Sadly we have just received the press release below from the producer of StarCon, Ms. Patricia Stewart-Bertrand's via her agents who informed us that the producer is currently under medical care for a previous medical condition.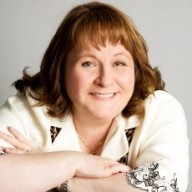 Ms Stewart-Bertrand has also been a contributing writer for our news agency. We wish and hope for a speedy recovery for Ms. Patricia Stewart-Bertrand.
While we we looking forward to being there later this month with several of our staff to provide live news coverage, attending to one's health is a much higher priority.
WormholeRiders News Agency will cover the event live when a new date has been scheduled. We include the press release we have received below and note that the VIP Tickets winner will be honored at the rescheduled, to be determined future date.
Dateline: Vancouver, B.C. Canada – June 3, 2011
Due to a sudden medical emergency, it has become necessary to postpone STARCON 2011 to a later date. "There will be some changes to the convention since some of the actors who were available for STARCON in June, may no longer be available at the new date. However, we are talking to another convention company for possible partnership which will add more events and excitement to our convention", said STARCON 2011 organizer, Patricia Stewart-Bertrand, "as soon as we have a new date and location, we will inform everyone."
"These things happen," added Peter Kent, stunt double for Arnold Schwarzenegger, "I'll be happy to appear at STARCON as soon as it's rescheduled.
Several other actors have already agreed to be available at the future convention. And most of the events will be transferred to the next convention, such as the Guinness World Record for the most people dressed as aliens. For further updates, please check out: www.aurorisentertainment.com

As always we appreciate your visiting our news sites at WormholeRiders News Agency.Thank you.
Feel free to share this article to using the social media icons below to share this news article or as many of our readers and visitors often do, visit the WHR on Facebook or me on Twitter by clicking the text links or images avatars in this news story and or on See You on The Other Side"! Thank you.
Best Regards,
Kenn