Welcome back science fiction series fans,
As you can observe for yourselves as illustrated by the banner above, something new in science fiction is coming very soon!
Falling Skies, a product of Dreamworks
Television is the much anticipated (and daring) Steven Spielberg and Mark Verheiden science fiction television project which begins airing on our screens Sunday June 19, 2011 on the TNT Network!
As many if not all of the fans of television science fiction mourned the loss of several science fiction programs like Stargate Universe, The Event and V Series, the great news for geeks is that Spielberg, Verheiden and Dreamworks successfully moved forward undaunted to bring this super series to summer audiences yearning for alien misdeeds and the adventures of a human resistance.
After viewing the pilot I can report (frankly with glee) that Falling Skies is indeed an exciting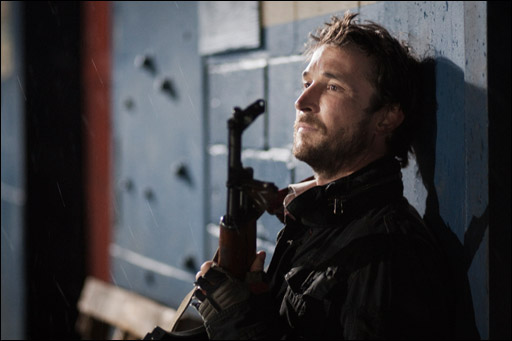 new series! Falling Skies showcases a different perspective on the always popular theme; "The invasion of good ole' planet Earth story"!
Some fans of science fiction expressed surprise by the move to begin the story telling of the rout of humanity some six months after the disaster of the invasion.
In fact most will recognize this as a time honored story telling technique that allows for flashback sequences in future chapters and episodes to flesh out the story arc. The use of this methodology nicely rounds out the telling of a timeless tale, the downfall of humankind and the fight for freedom!
No spoilers, however I can share that science fiction fans will not not be disappointed by Falling Skies. After viewing the first six episodes of the series included in the press kit, most (if not all) will be convinced that Spielberg has created a winning combination blending science fiction, great acting, super VFX into a family drama.
With an outstanding ensemble cast lead by Noah Wyle as Tom Mason and Moon Bloodgood
as Anne Glass thrown into a setting subsequent to defeat of humanity and its aftermath, many great adventures undoubtedly lie ahead!
Some were concerned that starting the series after the fact would translate to less action during the two hour pilot. Nothing could be further from the truth as you can witness for yourself in the promotional trailers provided below courtesy of the TNT Network.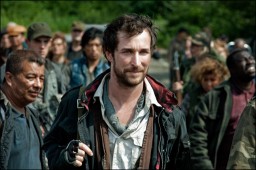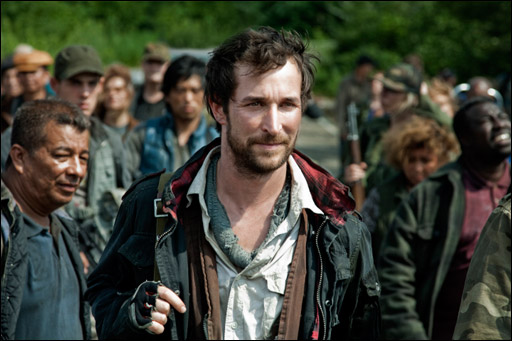 For series fans in waiting, many interesting details about the series were recently discussed in a press teleconference. On the afternoon of Thursday May 12, 2011 series celebrities Noah Wyle and Moon Bloodgood were kind enough to discuss their experiences performing in the production thrilling the attendees about the arrival of Falling Skies!
We include both transcripts provided courtesy of the TNT Network Falling Skies Press Team for your enjoyment below. Simply click the links below to download PDF attachment transcripts.
Noah Wyle Transcript: NoahWylePressConferenceCallTranscript5.12
Moon Bloodgood Transcript. MoonBloodgoodPressConferenceCallTranscript5.12
We are looking forward to sharing our views about the series and the superb cast including veterans Dale Dye and Stargate alum Colin Cunningham as John Pope, as well as Will Patton, Maxim Knight, Mpho Koaho, Sarah Sanguin Carter, Connor Jessup, Bruce Gray, Drew Roy, Seychelle Gabriel, Peter Shinkoda, Dylan Authors, James Collins, Daniyah Ysrayl, Melissa Kramer, Jessy Schram and Yulia Lukin!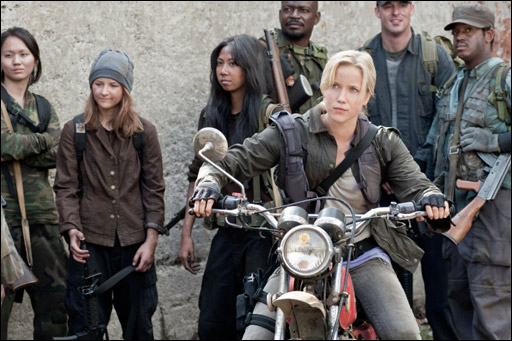 Here at WHR we have assembled a robust team of our most seasoned writers to cover this great new series. RedOne68 (Sandra) will be series Team Leader with superb members including the wonderful authors OffWorldTravelr (Ginger), DragonBayne (Angela) and Celtica (Jen).
We leave you now but will be back soon with more on the exciting Falling Skies premiere June 19, 2011 at 9/8c on TNT!
As always we appreciate your visiting our news sites at WormholeRiders News Agency. Thank you.
If you prefer, click the social media icons below to share this news article or as many of our readers and visitors often do.
You may also visit the WHR on Facebook or visit RedOne68, OffWorldTravelr, DragonBayne, Celtica or I on Twitter by clicking the text links or images avatars in this news story. See You Soon on The Other Side"! Thank you.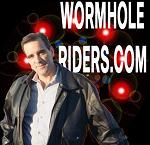 Best Regards,
WR_Systems (Kenn)