To all The Listener fans out there
I received some awesome news from the man himself, Ennis Esmer on Twitter, that The Listener is going INTERNATIONAL!!!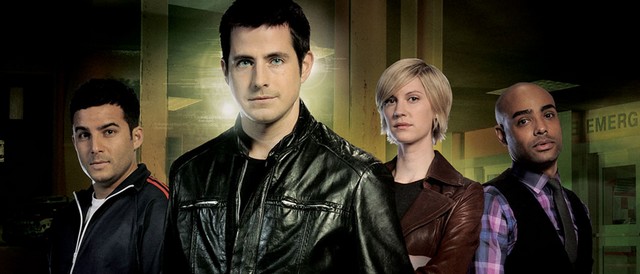 ISN'T THAT AWESOME!!!!!!!!!!!!!

This Fox International Channel website is very cool, with loads of information and fun things to do. I'll be a daily visitor over there as I'm a big supporter for this show. You can also follow them on twitter, @TheListener_FIC, I am!!!

I'm so happy and ecstatic that this show is getting out there for everyone to see. It's an amazing show that touches on different topics. And best of all, it's made for family viewing, well in my opinion anyway. So check out the newest site and stay tuned to watch the episodes. You'll fall in love with the show as much as I have.
I hope you have enjoyed our latest tidbits, and check back again soon for my thoughts and analysis of their latest episode of The Listener "In His Sights". Thank you for popping by the WormholeRiders News Agency and please do come again.
If you have any questions or comments, please feel free to leave one. You may share this article by clicking one of the social media icons below, or you can contact me on Twitter by clicking my avatar to the right.

Regards,