Hey Battlestar and Caprica Fans!
Wow! Our apologies to SyFy and NBC Universal! My bad! Must have missed this when out of town last week working on Star Trek memorabilia collection inventory! What did I miss posting? Why none other than the fantastic auction of Battlestar Galactica props and costumes. The BSG auction continues through M

arch 07, 2010.
Although WHR did not cover BSG, and we wish we had been in operations to do so, do not miss the final days of this fantastic auction folks conducted by Propworx!
Please click their logo to visit Propworx and click the Cylon below to visit the auction on E-Bay!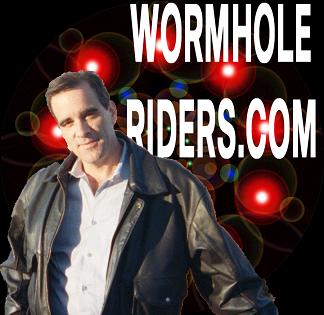 Best Regards,
From NBC Universal Press Release: "Raptor Flight Suit, "Helo" Dog Tags and Viper Blueprints Are Among The Items Available To Fans & Collectors In The Last Auction For The Iconic Series"
UNIVERSAL CITY, CA – February 26, 2010 – The final online auction for "Battlestar Galactica" begins today! In the last of the historic props and costume auctions for Syfy's powerful drama, fans and collectors will have one last chance to purchase the remaining items that helped bring the series to life. The auction will be live at 6:00 p.m. PT at http://shop.ebay.com/propworx/m.html?_nkw=&_armrs=1&_from=&_ipg=200&_sop=3 and will run through March 7, 2010.
Click Zoe the U-87 Cylon image below to visit the auction on E-Bay!
Key items in the last auction include Lee Adama's Viper model, a pair of "stunt duty blues" for Admiral Adama, a Raptor flight suit, a pair of Karl "Helo" Agathon's dog tags, Colonel Saul Tigh's dog tags and Chief Galen Tyrol's dog tags, Viper cockpit blueprints, a resin FN 5-7 pistol and an architectural schematic of New Caprica.
"It has been a very gratifying experience to work on these auctions over the past year – to see the passionate fan support and to be able to give so much to great charities, said Kurt Ford, Senior Vice President, Production Services, NBC Universal. "We really want to thank the fans and collectors who have embraced the auctions and made them such a success."
"The Battlestar Galactica auctions have been an awesome experience for all of us at Propworx and for the fans who we have had the pleasure to serve." said Alec Peters, Propworx CEO. "These auctions have truly set the standard for how studios can interact with fans to give them the opportunity to own a piece of the show they love."
NBC Universal Television, DVD, Music and Consumer Products Group partnered with Propworx for the series of live and online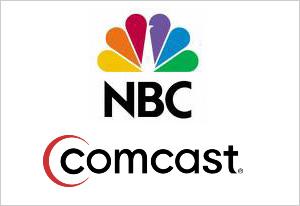 events over the past year. Thousands of fans and collectors have taken part in the auctions and thousands of dollars have been raised for charities including United Way and organizations designated by the actors. Some of the key items that have resonated with fans during the auctions include the "Number Six" red dress, the Cylon Resurrection Tub, Admiral Adama's desk and the Cylon War painting. "Battlestar Galactica" concluded its successful run on Syfy (formerly the SCI FI Channel) on March 20, 2009.
About "Battlestar Galactica"
Battlestar Galactica is the gripping saga of humanity's last remnants and their struggle to find a new home while fleeing from their deadly Cylon enemies. Redefining the space opera with its gritty realism, Galactica's intensity, issues-driven topicality, and command performances have garnered it numerous awards, including three Emmy? Awards and the prestigious George Foster Peabody Award. The show was recognized by the American Film Institute (AFI) as one of the most outstanding programs of the year two years running. The series is produced by Universal Cable Productions and executive produced by Ronald D. Moore and David Eick. The outstanding ensemble cast is led by Edward James Olmos, Mary McDonnell, Katee Sackhoff, Jamie Bamber, James Callis, Tricia Helfer and Grace Park.
About Propworx
PROPWORX was created in 2008 by Alec Peters, an Ernst & Young Entrepreneur of the Year award winner. Propworx changed the face of Hollywood prop and costu

me auctions with their event auction concept: fans and collectors can meet the cast and creators of their favorite genre TV series and films amidst the iconic relics from these properties, on which they can then bid to win. The landmark, year long, Battlestar Galactica auction events were the company's inaugural productions. Follow Propworx at Propworx.com and for more information about the Battlestar Galactica auctions, please visit www.battlestarprops.com.
About NBC Universal Television DVD, Music, and Consumer Products Group
NBC Universal is a leader in providing entertainment programming to the domestic and international marketplaces. NBC Universal Television DVD, Music and Consumer P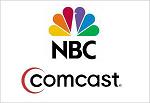 roducts Group manages all global ancillary television business endeavors for the NBC Universal Television Group, including third-party home entertainment distribution, consumer products, musical soundtracks, special market projects and the NBC Universal Online Store