Hey Joe Flanigan Fans!
Upon looking online while performing some research, I found out some recent news on the sexy Mr. Flanigan of Stargate Atlantis. According to IMDB, he is working on a new movie "Good Day For It".  Click the IMDB image to

be 'Gated' immediately to see what the news is all about.
"Good Day for It" is directed by Nick Stagliano and written by James Canfield Wolf & Nick Stagliano. The new movie is a thriller type, so make sure you have an extra person to watch it with you so you have something to grip onto. It's in the filming process right now. So we could be seeing Mr. Joe Flanigan on the big screen late this year or early next. Joe's character name in "Good Day for It" is Deputy Brady.
There's o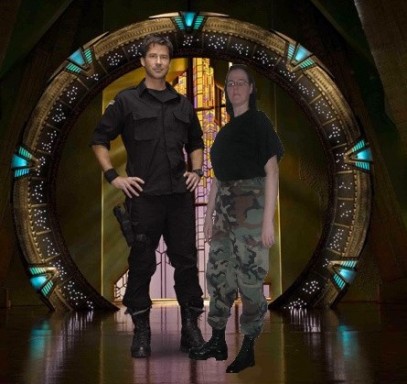 n
ly a bit written about details (as of yet of) what this movie is all about. However details will certainly become clear in due time. I hope this is a great fresh start for Mr. Flanigan for 2010 (click image left to visit Joe on IMDB). Although I wish it was for the first 'green lit' Stargate Atlantis movie 'Extinction' that I'd be reporting about it is wonderful that Joe's new project is coming soon! Who knows maybe next time! For now I an feeling very excited and hope you are too!
I cannot wait to see much more from this talented actor. Please feel free to visit me on Twitter and we can chat all about Joe and "Good Day for It"!

Karen