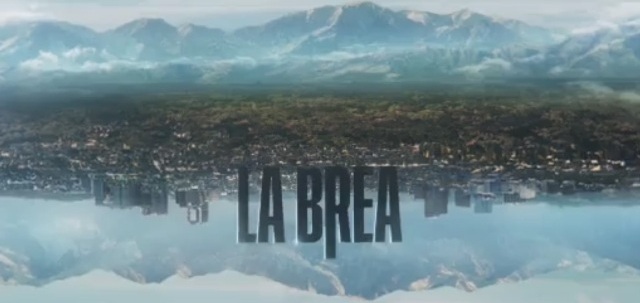 Welcome back science fiction aficionados,
La Brea promises to be an exciting new science fiction drama series, is scheduled to premiere Tuesday night on NBC Television at 9:00pm eastern/pacific time. The series premise is that a wormhole tears open a hole in time near the famous La Brea Tar Pits in Los Angeles swallowing a huge portion of the area including buildings, vehicles, and of course innocent people.
With the exception of the Pilot episode, and flashbacks to the present which were filmed in Los Angeles, La Brea (click to read the latest La Brea tweets on Twitter) was filmed entirely in Australia at Docklands Studios (click to learn about Docklands) as well as several exotic locations including the famous tourist area, Mount Macedon, a dormant volcano that is part of the Macedon Ranges of the Great Dividing Range, located in the Central Highlands region of Victoria, Australia.
The La Brea series, produced by NBC Television and Keshet Studios (click to learn about Keshet), was created by David Appelbaum (The Enemy Within, The Mentalist) who executive produces the series with people whom we admire for their past accomplishments including Steven Lilien (Alcatraz), Avi Nir (Homeland), Ken Woodruff (Gotham) and Bryan Wynbrandt (Alcatraz). The Pilot episode was directed by Thor Freudenthal (The Expanse) who science fiction fans will recall for his veteran work over the past decade.
La Brea promises to be a hit featuring a superb international main cast starring Natalie Zea (Justified) as Eve Harris, Eoin Macken (Merlin) as Gavin Harris, Jon Seda (Chicago P.D.) as Doctor Sam Velez, Chiké Okonkwo (Being Mary Jane) as Ty Coleman, Karina Logue (Animal Kingdom) as Marybeth Hays, Zyra Gorecki (Chicago Fire) as Izzy Harris, Jack Martin (All Rise) as Josh Harris, Veronica St. Clair (13 Reasons Why) as Riley Velez, and Rohan Mirchandaney (Mystery Road) as Scott Israni.
Supporting roles feature several well known character actors including Stephen Lopez (Pirates of the Caribbean: Dead Men Tell No Tales) as Billy Fisher, Pacharo Mzembe (Terra Nova) as Tony Greene, Chloe De Los Santos (Tidelands) as Lilly Castillo, Josh McKenzie (Filthy Rich) as Lucas Hayes, Nicholas Gonzalez (The Good Doctor) as Levi Delgado, and Ione Skye (Wayne's World) as Jessica Harris.
The NBC tagline describes the series as "A massive sinkhole that opens in LA splits the Harris family in two, with Eve and her son sent to a mysterious primeval world. Gavin discovers that the visions that have plagued him for years might hold the key to bringing them home".
La Brea is a mixture of "Land of the Lost" (1974-1977) meets "Lost" (2004-2010 which is in fact mentioned in the Pilot episode), and any number of disaster style entertainment products all rolled into one new science fiction dramatic series.
The victims of the inexplicable wormhole that has ripped a hole in time must find a way to not only survive, but hopefully find their way back to the present to rejoin their families and friends.
Sent through the wormhole, which remains open throughout the Pilot episode, the overarching question is how have the victims been sent back to what appears to be prehistoric times, replete with landmarks that exist then and in present day history near the Tar Pits and the Los Angeles Hills, and how the prehistoric vultures are able to travel to the present!?
We will return with analysis and review of the Pilot episode subsequent to broadcast this Tuesday September 28, 2021. In the meantime, we include the first five minutes courtesy of NBC Television for your enjoyment.
We will be back in the near future with more television series and movie analysis. In the meantime, please feel free to share this article with your friends, co-workers and or family and leave your comments! We look forward to you visiting our dedicated review and analysis web site here in the future! Or as many of our readers and visitors often do, visit WHR on Twitter, or visit me on Twitter by clicking the text links or images avatars in this news story. I and TeamWHR look forward to Seeing You on The Other Side!"
Thank you.
Best Regards,
Kenn of #TeamWHR