Welcome back Stage Drama and Satire fans!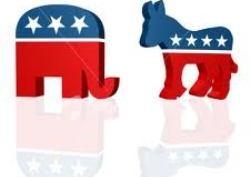 RIGHT ON TARGET is an exciting new stage satire production that will soon grace the streets of the Fringe Festival in New York City to bring laughter and mirth to offset the relentless political atmosphere here in the United States in preparation for the Presidential elections now looming a mere 100 days in the future.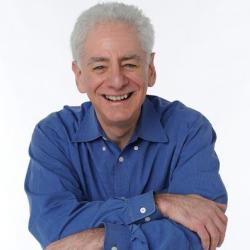 Written by talented playwright Gary Morgenstein of Mad Mel and the Marradians, RIGHT ON TARGET is a most timely offering as the fate of the United States teeters in an election year! RIGHT ON TARGET helps everyone be reminded that satire has long been integral and critical component to survive the often gritty world of politics.
As far back as one can remember in any culture across our small planet called Earth, cartoons and political humor in the form of satire have sustained individuals seeking to balance the seriousness of the situations with a hearty belly laugh (sarcastically) about true life circumstances. People need to laugh instead of cry when considering the machinations of political rivalries and the choices made in life.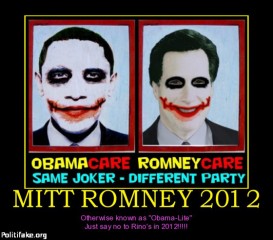 Enjoyment of political satire are the heartfelt wishes of people whom take the time to look at the lighter side of political interactions by poking fun at our leaders, friends, significant others, and even career associates. Now if our "leaders" in the United States would simply take the time to do more than "get wrapped around the axle" and hurl insults at each, think how much better off we would all be?
A good example is typified in the United Kingdom during the weekly "Prime Minister's Questions" when levity is mixed with serious business of the United Kingdom, often to the sound of muffled laughter with hearty "Hrrumph's" echoing throughout the chambers of Parliament!
In RIGHT ON TARGET, the tone is precisely that; satire and humor with a good old fashioned harpooning of the right left and center of American politics, and by that we mean United States political theatre!
Opening soon in New York City at the Fringe Festival in August (see details below), we include the complete press release about this outstanding production for your pleasure!
Press Release:

NEW YORK – Love, sex and politics! Just in time for the 2012 election, Gary Morgenstein's politically charged bipartisan, biracial romantic comedy, RIGHT ON TARGET, about a conservative African American – who claims he was fired from PBS for his politics — and his liberal Jewish wife will premiere at the New York International Fringe Festival at the Main Stage of the Cherry Lane Theater, 38 Commerce Street, Saturday, August 11 at 7PM; Wednesday, August 15 at 9:15PM; Saturday, August 18 at 12noon; Wednesday, August 22 at 2PM, and Friday, August 24 at 4:15PM. Tickets are $15 in advance, $18 at door. Go to Fringe NYC Dot Org (www.fringenyc.org) or call 866-468-7619.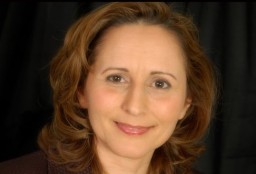 Directed by Noemi de la Puente of Dramatic Question Theatre, RIGHT ON TARGET stars Maggie Wagner, who recently appeared in the off-Broadway production of The Diary of Anne Frank; Simcha Borenstein, Jane Dashow, Janet Kim; Tom Lacey and Robert McKay.
In addition to his novels, Gary Morgenstein's plays include A Tomato Can't Grow in the Bronx, Ponzi Man and Mad Mel and the Marradians. Mara Lesemann (writer-producer Surviving Family) of Larralley Productions is executive producer. Carlo Fiorletta serves as ca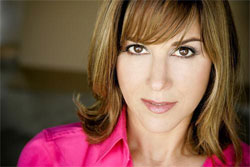 sting director.
Noemí de la Puente's diverse body of work includes directing Generic Hispanic (a comedy about advertising to Latinos), Manuel vs. the Statue of Liberty (musical comedy about illegal immigration), and The Reveng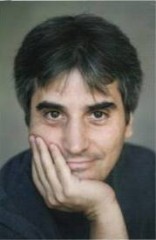 e of Suicide Jack (comic western).
The multi-talented Maggie Wagner (Karen Harrison)'s film roles include Working Girl, Crimes and Misdemeanors and the award-winning The Talent Given Us. Wagner co-stars in the upcoming horror movie Return of the Killer Shrews with John Schneider. A member of Actors Studio, her uncle is the legendary Hollywood director Mark Rydell.
Simcha Borenstein (Fared Morrar)'s other plays include A Tomato Can't Grow in the Bronx; Talk Radio, and The Old Neighborhood. He has appeared in the films Acid Rain, Man of the Century and All About Audition. His web series work includes Acts of Love (The Proposal). He also wrote and directed Arpo the Notella Queen.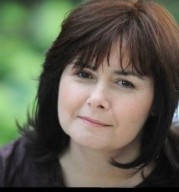 Marking the second time Jane Dashow (Susan Nagel) is teaming up with Morgenstein (Ponzi Man.), she's been seen in Blue Bloods, Law & Order: SVU and the films iMurders and the upcoming With All My Might, as well as the recent Sundance Film Festival entry Babyland.
Janet S. Kim (Julie Chin) is an actor, writer and director. She most recently wrote, directed and produced the film "Shadow". Her stage credits include The Seed, U-hauls, How I Learned to Drive, Its Our Town Too, Shape of Things, As You Like It and Three Sisters. Janet Kim also appeared in the MTV / Shot Circuits', Horny Doctors sketch.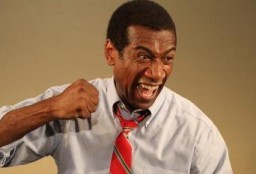 Robert McKay (Benjy Harrison) has appeared in films including Anamorph, Ladder 49, and the award-winning independents and shorts August Firs, Midas' Son and White Sugar In A Black Pot. He has appeared on The Wire, Law & Order and Law & Order C.I.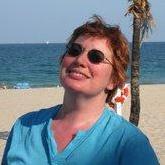 Mara Lesemann (executive producer) wrote and produced the indie feature film Surviving Family (www.survivingfamily.us), directed by Laura Thies. Its ensemble cast features Phyllis Somerville (The Big C) and Billy Magnussen (Damsels in Distress).
Carlo Fiorletta (casting director) served as executive producer for Surviving Family and is the award-winning director for several short movies including Nipple Nazis and All About Audition. Fiorletta is President of GIAA (Guild of Italian-American Actors).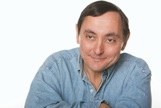 In celebration of this outstanding production, we are pleased to announce our next special guest host and hostess, Mr. Gary Morgenstein and Ms. Noemi de la Puente joined WHR this past Sunday July 22, 2012 5 PM Pacific, 8 PM Eastern time to share with everyone about their great new political satire stage play!
"RIGHT ON TARGET" opens in New York City on Saturday, August 11 at 7PM; with additional performances on Wednesday, August 15 at 9:15PM; Saturday, August 18 at 12noon; Wednesday, August 22 at 2PM, and Friday, August 24 at 4:15PM. Tickets are a modest $15 in advance or $18 at door.

Go to FringeNYC Dot Org or call 866-468-7619!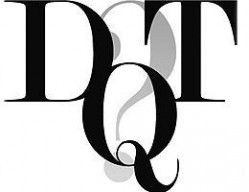 Right On Target is a new stage play written by acclaimed author Gary Morgenstein and directed by accomplished Noemi de la Puente, a founding member of the theatre company "Dramatic Question Theatre" or DQT as it is known. Both of these creative genius' have been involved with theatre and the stage, a combined half century of experience bringing entertainment to viewing audiences!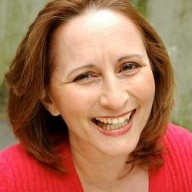 Many of you also know Gary as a valued member of the dedicated Syfy Public Relations Department where he serves tirelessly bringing quality entertainment to us all!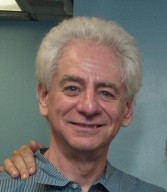 Gary Morgenstein's Right On Target is being presented as a featured stage production this August at the New York Fringe Festival about an always fascinating human interest topic, Political Satire and the need we all share to look at politics in our lives with a humorous perspective despite the troubled world within which we live!
If you are in New York in August we suggest purchasing tickets and take time to enjoy this fun production sure to delight your soul and make your face smile!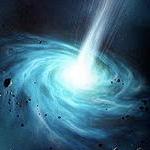 Thank you for reading. listening and visiting WormholeRiders News Agency. Please feel free to leave a comment here or if you prefer, click the social media icons below to share this news article.
Or as many of our readers and visitors often do, visit WHR on Twitter, WHR on Facebook or visit me on Twitter by clicking the text links or images avatars in this news story.
Team WHR and I look forward to Seeing You on The Other Side"!
Thank you.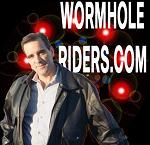 Best Regards,
WR_Systems (Kenn)