"I never think of the future. It comes soon enough." – Albert Einstein
Welcome Eureka fans,
I say welcome because I have only recently formed a news and review team here at WHR to report on Eureka that includes myself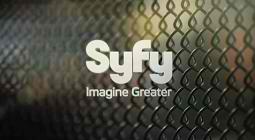 (ArcticGoddess1 om Twitter), Chad Colvin whom you may know from Gateworld, and Kenn, owner of WormholeRiders News Agency. We will be bringing you some very special items in the course of our news coverage of the series. We will be adding additional members to cover this great series by Syfy in the near future.
As we move into the second half of season four, I would like to share my thoughts about where Eureka has been and where it is going with you. Season four begins tonight in the United States on Syfy at 8 PM E/P 7 central.
Have you ever wondered what it would be like to go back in time? Would your presence in the past change the future? And if it did, could you live with the changes? This is the premise of the first half of season four of Eureka. Our intrepid heroes are thrust back in time to the year 1947 by accident.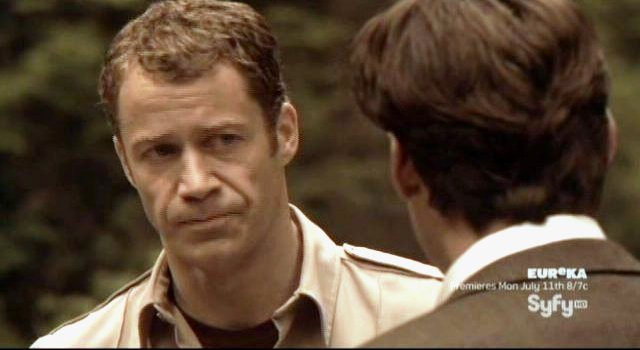 Sheriff Jack Carter (Colin Ferguson) meets Dr. Trevor Grant (James Callis) for the first time. Grant is a scientist and colleague to Albert Einstein and co-creators of the Einstein/Grant Bridge, a device that is supposed to allow access to time travel, and the means to Sheriff Carter's appearance in 1947.
As the story progresses, Carter discovers that Dr. Allison Blake (Sally Richardson-Whitfield), the woman he's loved from afar since the beginning of the series, has been thrown back in time as well. We find her working to save the life of a man who becomes key to the story later on.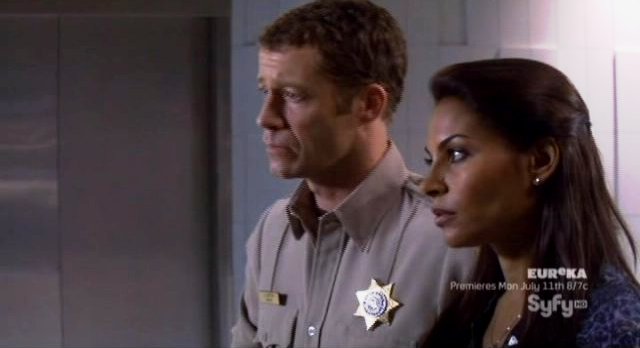 Meanwhile, Dr. Douglas Fargo (Neil Grayston), one of Eureka's scientists, and Jo Lupo (Erica Cerra), Carter's deputy, also find themselves in 1947 where they are arrested and thrown into jail together; and Henry Deacon (Joe Morton), a semi-independent tinkerer/genius, has hidden in plain sight as a mechanic.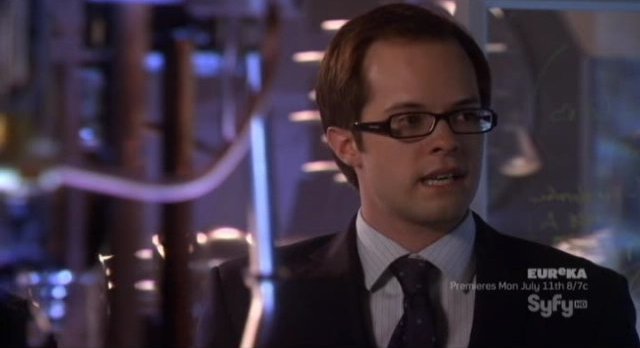 Working together with Trevor Grant, they all return to the present to discover a few changes to their community and to them. Cleverly, the creators begin each episode that follows with Jack Carter's voice-over explaining the changes, "It was just a normal day in Eureka. Yeah, like that was going to last. Hello, 1947. Confused? Let me clarify.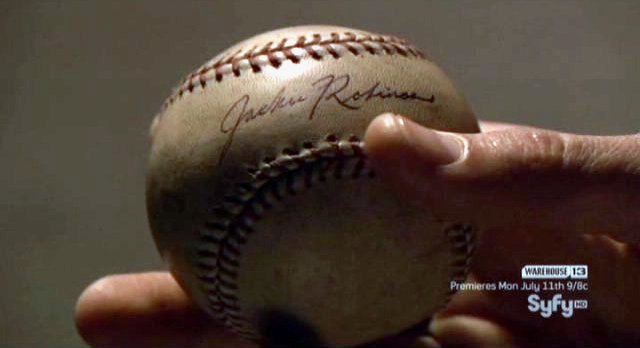 The five of us got transported back in time through some wormhole thingy thanks to The Bridge Device. We eventually found our way back home, but, surprise, home wasn't exactly the way we left. Henry, married. Zane and Jo, never dated, but Jo is in charge of GD security. Kevin, different, much to Allison's surprise, and Fargo, head of Global Dynamics, much to everyone's surprise.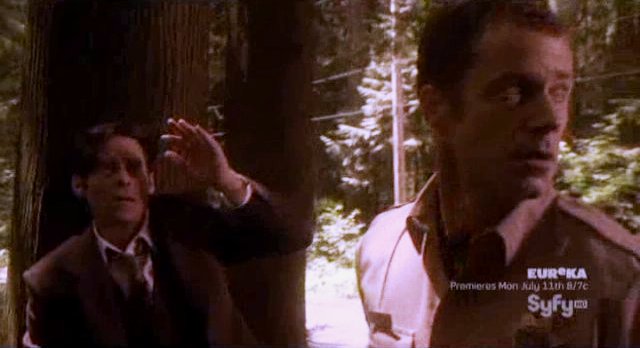 Oh, and Dr. Oldspice hitched a ride with us back to the present. But there is one crappy rule: We can't tell anyone. If people ever found out about our trip, there would be trouble. And I finally kissed Alison 63 years ago. But of course, Dr. Charles Grant had to get in the way. Oh, and let's not forget the Bridge Device. We cannot rebuild a bridge back to your time (Henry to Dr. Grant) and even if we could it would be potentially catastrophic. Yeah, that is never good. That's Eureka for you, little town, big changes."
So begins Season 4 of Eureka with the two episode premiere of a newly styled Eureka, entitled Founders Day, and A New World. Consistent through the first ten episodes is new semi-regular character, Deputy Andy (Kavan Smith) who spends a fair amount of time getting electrocuted, caught on fire, tossed over a destroyed highway bridge, and other acts of mayhem committed on our poor robotic deputy!
Another semi-regular occurrence is that the Sheriff-mobile (police cruiser), which also gets destroyed fairly often! I was beginning to wonder just how many vehicles the show's producers had commissioned. It is a useful way to get rid of Sheriff Carter's vehicle if he's about to get something much more updated.
Of course, there are lots of high tech devices introduced in the town of Eureka. There is a belligerent robot called Tiny with an "unnecessarily creepy design", a cute little robot that shares love where-ever it goes, infecting several devices including Carter's house as well as Deputy Andy.
As the episodes progress, Jo and Zane begin to warm to each other and Allison and Carter keep a friendly distance. Naturally, Allison is wooed by Dr. Grant, which irritates Carter. Henry's new wife, Dr. Grace Monroe (Tembi Locke) can't understand why Henry is acting oddly. Fargo, the only person without a regular love interest, is being bullied by General Mansfield (Barclay Hope). Fargo does have a brief fling with Claudia Donovan (Allison Scagliotti) from Warehouse 13, for the first cross over episode in season 4, but, of course, it does not last, nor does Henry's relationship with Grace. He begins to fall in love with her, but once he shares that he's come back from an alternate timeline, their relationship cools.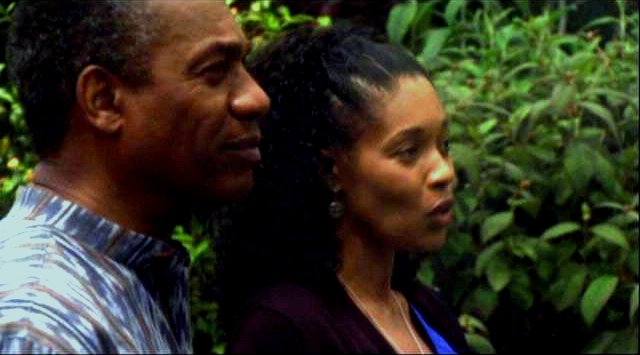 Carter's daughter, Zoe (Jordan Hinson) appears in several episodes. In "Stone" she seeks the advice of Jo Lupo about a new guy she is seeing. The new guy turns out to be Zane, and much to her great disappointment, Jo discovers the relationship. Meanwhile, Henry has found a way to begin courting his wife. He arranges to sing and dance to "She Blinded Me With Science" (Thomas Dolby, 1982), sweeping Grace off her feet. There are two revelations in this episode; the relationship between Zane and Zoe, and the return of Beverly Barlowe (Debrah Farentino). There is also, at the end of the episode, one heck of a kiss between Carter and Allison.
Enter Adam Barlowe (Elias Toufexis), the man from 1947 who Dr. Grant and Allison saved in the season premier. He is also Beverly Barlowe's father. Back in 1947 Adam Barlowe and Dr. Grant were planning to go back in time to eliminate the discovery of the Atomic bomb. Now, Beverly is planning to take advantage of Dr. Grant. This episode, "The Ex-Files", was one of my favourites. It saw the return of Nathan Starke (Ed Quinn), the "bane" of Carter's existence, and Tess Fontana (Jamie Ray Newman) Carter's old girlfriend.
A chance event between an experiment between Grace Monroe and Henry and an Electromagnetic weapon, under wraps at G.D., create hallucinations of people from Carter's, Allison's, Fargo's, Jo's and Grant's past.  When Allison asks Grant who he's seeing from his past, rather than tell her he sees the image of Dr. Barlowe, he tells her he sees a tall leggy blond in a slinky red dress, a cl
ear reference to the Baltar character he played on Battlestar Galactica. Dr. Grant's character is not all that far off from his character of Baltar, although his speech accent certainly is.
Both are underhanded and conniving, although, occasionally, Grant does the right thing. His relationship with Beverly Barlowe leads him into the wrong camp; the bad guys.  We also discover that Zane gets blamed for Grant's actions ending up in the Eureka jail and literally "watched" by Deputy Andy.
For Stargate fans, a bit of trivia; the coffee shop where Dr. Grant and Beverly Barlowe often meet was also used in Season 10 of Stargate SG-1 (Memento Mori). Vala Mal Doran takes a job as a waitress in the same coffee shop when she loses her memory.
By episode nine  Carter and Grant are  again accidentally thrust back into 1947 where we not only watch Carter and Grant attempt to fix things with their alternate selves in 1947, but we also see more of the back story of Grant's relationship with Adam Barlowe. Through the use of a clever plot device where Carter sends himself a message in the future, he manages to save the girl (Allison) and foil the bad guy (Beverly Barlowe). Grant comes out of it as a victim. So does Zane, who is cleared of charges against him. Jo and Zane share a kiss, only to have Zoe step in to continue her relationship with Zane. At the end of the episode, exit Grant, a rich man thanks to some stock investments he made back in 1947. Beverly, of course, is still loose and is planning to target Carter.
Finally, in episode ten, you could almost assume everything is fine now as Carter sits down with some of the younger residents and tells a tale of a Christmas past with everyone in the same role as we left them at the end of the first half of the current season. As Global Dynamics celebrates the season with its company holiday party, staff member Dr. Noah Drummer (Chris Parnell) nearly absconds with a volatile experiment.
The halls get seriously decked when Dr. Drummer's unstable hydrogen crystal starts to grow at a frightening rate. Carter and Henry attempt to deal with the potentially explosive crystal, but before long the true scope of the problem is revealed, and it will take more than tinsel and carollers to save Christmas in Eureka (we include the holiday episode below courtesy of Syfy via Hulu).
Meanwhile, Taggart (Matt Frewer) has returned as Eureka's favourite dog catcher/problem creator. He's working on a self propelled Santa's Sleigh. Naturally, Sheriff Carter saves the day and there are plenty of warm and fuzzy moments involving a secret Santa. This episode, "O' Little Town", is full of Christmas cheer and good humor. And while we might have to be prepared for a measurable amount of sappiness and Christmas spirit to permeate throughout this episode, the writers do a good job of keeping the episode relevant for future viewing, no matter what changes to canon occur down the road.

The first ten episodes of season four were virtually a brand new show. New characters are introduced and some old characters we thought were gone have returned. With all the changes, the only thing that seems to remain the same is the town of Eureka itself; more or less. The producers and writers kick things up a notch with the creation of an alternate future and a new story line.
With 22 episodes ordered and only ten episodes aired, Eureka promises to be a very different show than what we have seen before including a great new series regular Niall Matter as Zane Donovan. Personally, I also hope for more episodes with the smarmy Nathan Starke (Ed Quinn) highlighted.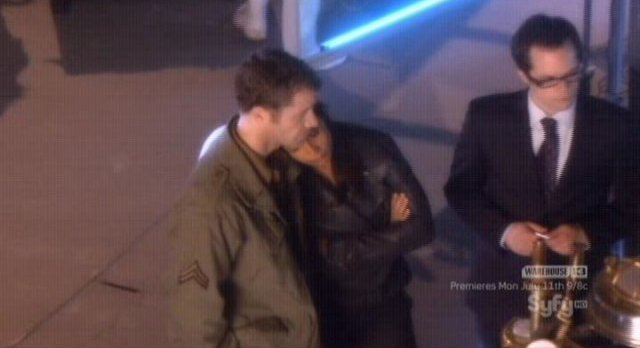 Eureka airs each Monday evening on Syfy at 8 PM E/P 7 central time. I know you are going to enjoy season four's first episode "Liffoff" tomorrow. In the meantime we include the epic ninth episode of season three "I'll Be Seeing" you courtesy of Syfy via Hulu!! Enjoy!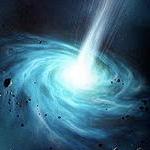 Thanks to Kenn for staging this post for me. And thanks to you for stopping by WormholeRiders News Agency
Please feel free to leave a comment here, click an icon below to share this interview or you can visit and follow me on Twitter by clicking on my avatar to the right.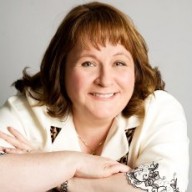 Regards.
ArcticGoddess1 (Patricia)