Greetings SciFi fans!
The premiere of TNT's exciting new science fiction television series brought us a new perspective on the classic alien invasion story. In Falling Skies, the human population has been decimated by extraterrestrials who appear to be bent on killing everyone—except teenagers, for some mysterious reason. The surviving adults, young children, and teens not captured by the aliens have banded together and are struggling to survive and to find some way to fight back.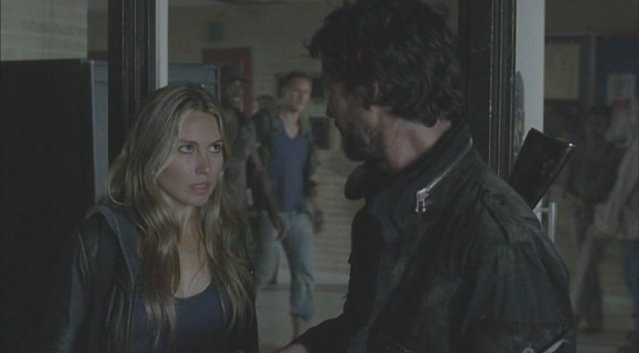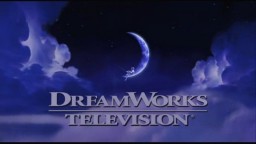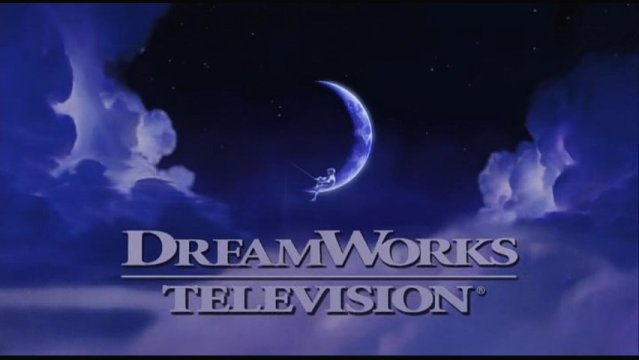 Falling Skies has just about everything a scifi fan could want: great aliens and alien technology, cool-looking ships and weapons, exciting action sequences, and strong human interest elements. Add to that the combined expertise of Steven Spielberg, Dreamworks Television Studios, and a host of others, and you get a very promising new television series.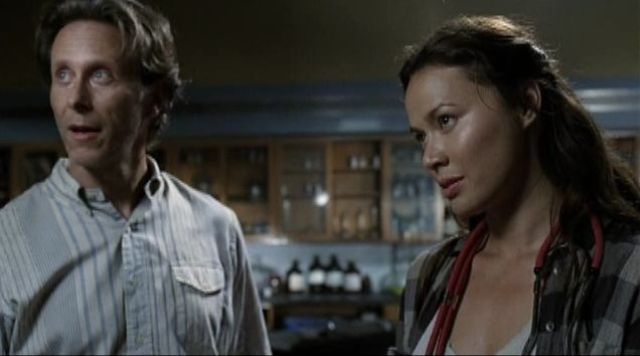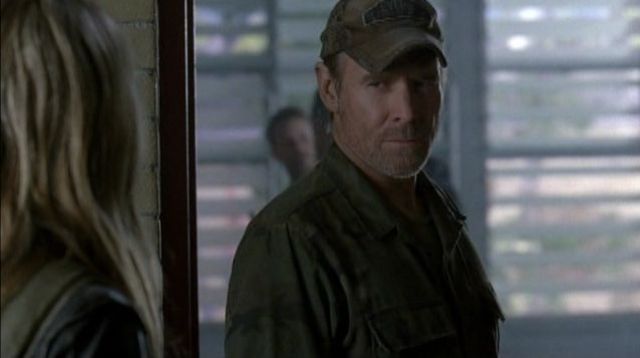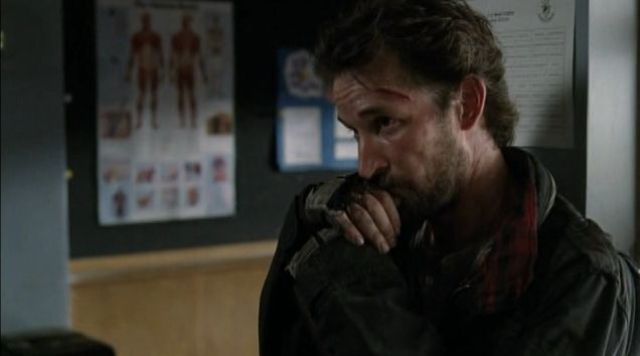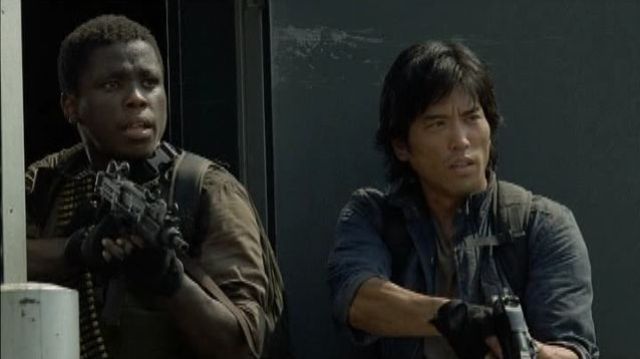 Falling Skies also has a terrific cast, including Noah Wyle, Moon Bloodgood, Colin Cunningham, Will Patton, Steven Weber, Maxim Knight, Mpho Koaho, Sarah Sanguin Carter, Connor Jessup, Bruce Gray, Dale Dye, Drew Roy, Seychelle Gabriel, Peter Shinkoda, Dylan Authors, James Collins, Martin Roach, Daniyah Ysrayl, Melissa Kramer, Jessy Schram, Yulia Lukin, Jaclyn Forbes, Llyane Stanfield, Wes Berger, and Joe Vercillo.
So far, the first three episodes have aired (episodes #1 and #2 were combined into a two-hour pilot). In Episode #3, "Prisoner of War," we learned more about the group known as the 2nd Massachusetts. Here is a look ahead "Grace" video from TNT:
There was certainly a lot of drama and excitement in "Prisoner of War," and you can look forward to more of the same in Episode #4: "Grace." Without revealing anything that has not already been shown in trailers and sneak peeks from TNT, questions that come to mind:
What will happen with the Prisoner[s] of War from Episode #3? What is the Resistance going to do with its unexpected captive? Interrogate? Perform medical experiments? Try a prisoner exchange? Will the prisoner break out of his/her/its makeshift prison and get away? If he/she/it escapes, will he/she/it take anyone with him/her/it? (And have you noticed that the English language still has no good solution to the problem of referring to living beings as gender-neutral?). Below is a special from NT on animating the Skitters!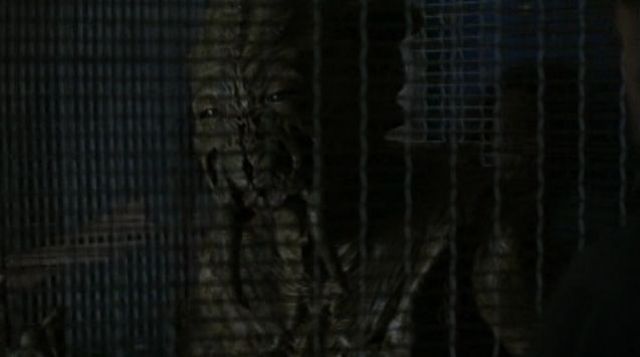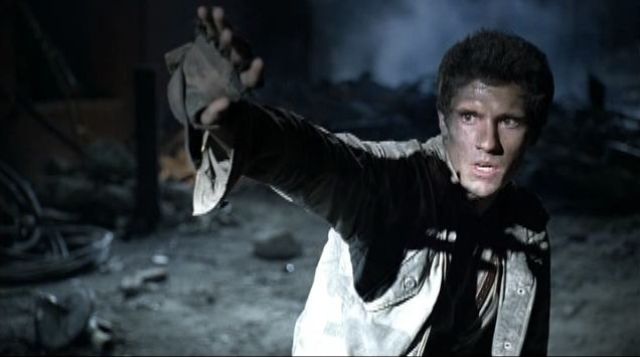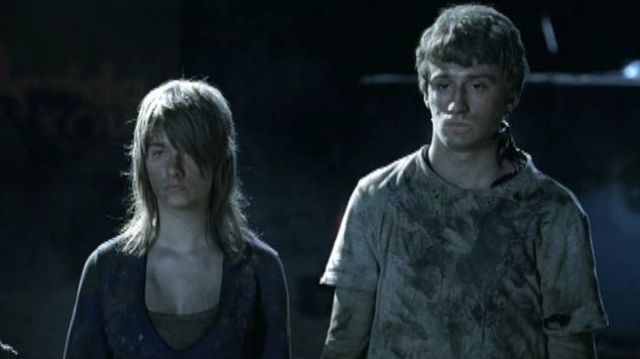 Why are the Skitters making the harnessed kids gather scrap metal? Is that why they came to Earth in the first place? Are they here for the resources? Is this an "invade-the-planet-and-strip-it-bare" scenario?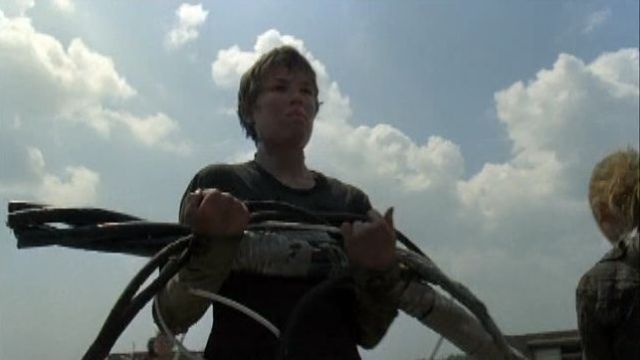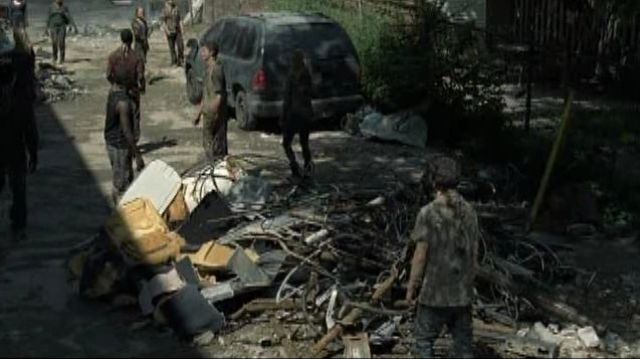 At the start of the series, the aliens have been on Earth for six months. Are they planning to stay? Is this a wipe-out-the-residents-so-we-can-colonize plan?
What are those harness things, anyway? They look like they are part biological, part mechanical. Do the Skitters engineer them somehow from tissue? Are they another type of alien creature that the Skitters are just using on us (kind of like our leeches)? Maybe there is some kind of queen bee Skitter that gives birth to the harness things, or maybe they are actually young Skitters, like larvae, that need a host before they are fully developed.

Episode 4's title, "Grace," does not reveal very much about what it might be about. "Grace" could be someone's name, or it could refer to a state of grace, or saying grace, or even moving with grace. Here is the official episode sneak peek from TNT:
Just for fun, while you are watching "Grace," see if you can pick up on the Harry Potter references. I noticed two in this episode, but would love to hear from you if you notice more.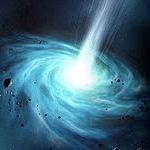 Falling Skies returns each Sunday on TNT at its new scheduled time 10 PM east and west, 9 PM central. The WHR Falling Skies reporting team will be tweeting during the airings and look forward to your tweets too!
As always, we appreciate your visiting our news sites at WormholeRiders News Agency.

Please feel free to leave a comment here, or if you prefer, click the social media icons below to share this news article or as many of our readers and visitors often do, visit WHR on Twitter, WHR on Facebook or visit me on Twitter by clicking the text links or images avatars in this news story and we look forward to will Seeing You on The Other Side"!

Best Regards,