Well, hey there Rieslings!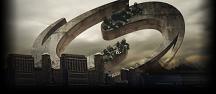 How've you all been doing since the RIESE webisodes finished airing in the United States? I hope you've all been well! There is some exciting news for Canadians today! Starting on March 7th, Riese episodes will start airing every Monday and Friday on SPACECAST. But that's not all!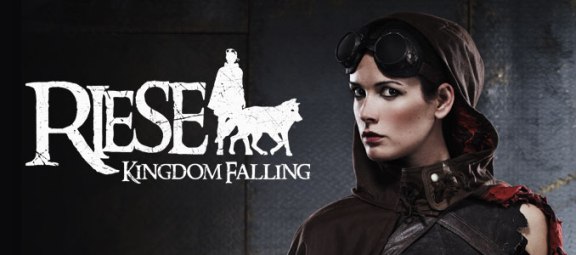 Once all of the episodes are available online, Space Channel will air Riese: Kingdom Falling on April 9th right after the season finale of Merlin.
You lucky ducks getting to see it on your televisions! Hopefully this will kick start Riese into becoming a regular series on Space, Syfy and around the WORLD! It's just so exciting!
PRESS RELEASE: January 31, 2011– The acclaimed Digital Series RIESE: KINGDOM FALLING Crash Lands on SPACECAST.COM, March 7, 2011!

Riese Series is narrated by Sanctuary's Amanda Tapping and features Canadian sci-fi stalwarts Christine Chatelain, Ryan Robbins and Patrick Gilmore!
Television broadcast premiere April 9 at 9 p.m. ET on SPACE – Toronto. Beginning Monday, March 7, SPACECAST.com hosts the award winning digital series RIESE: KINGDOM FALLING. Featuring a bevy of Canadian sci-fi talent, new mini-episodes of the 10-part series are set to stream on SPACECAST every Monday and Friday through to Friday, April 8.
Also on the site, fans can log on throughout March for exclusive web interviews with the cast of the show. For those who want to see it all again, RIESE: KINGDOM FALLING airs in its entirety following the season finale of MERLIN on Saturday, April 9 at 9 p.m. ET, exclusively on SPACE.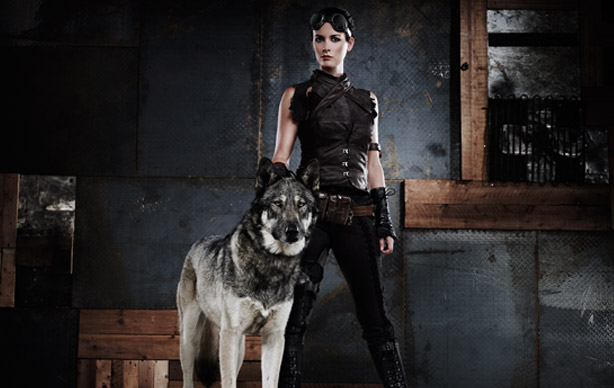 Starring Canadian Christine Chatelain (Sanctuary), RIESE: KINGDOM FALLING is a fantasy adventure steampunk web series that chronicles the life of a mysterious wanderer named Riese. A life-on-the-run from a world with a dim future, Riese and her trusted wolf companion, Fenrir, flee their dying land of Eleysia in search of freedom as they are hunted by assassins of The Sect, a terrifying religious entity. As she tries to piece together her mysterious past,
Riese takes on a life and death journey with the balance and the fate of the world lying in the palm of her hands. Narrated by genre icon Amanda Tapping (Sanctuary), RIESE features a cavalcade of Canadian talent from the world of popular speculative drama, including Ryan Robbins (Sanctuary), Patrick Gilmore (Stargate Universe), Alessandro Juliani (Battlestar Galactica), Sharon Taylor (Stargate Universe) and Ben Cotton (Harper's Island).
The 10-part web series and 2-hour telecast features other sci-fi mainstays including Allison Mack (Smallville) and Emilie Ullerup (Sanctuary). RIESE: KINGDOM FALLING is the first live action sci-fi web series to feature the genre steampunk – a sub-genre of science fiction and fantasy that features anachronistic technology and design elements, often from Victorian-era Britain. The series won the Streamy Award for Best Cinematography in a Web Series with a further three nominations for Best Sound Design, Best

Foreign Series and Art Direction. Shot in Vancouver, RIESE was created by Ryan Copple and Kaleena Kiff, and produced by Galen Fletcher and Nicholas Humphries.
SPACE is Canada's national science fiction, horror and fantasy channel. SPACE is truly the boutique station for all those who dare to challenge their imagination. SPACE is owned by CTV Limited, a division of CTVglobemedia, Canada's premier multimedia company.
SOCIAL MEDIA LINKS:
Thanks for reading and stopping by! As always, we appreciate you for taking time to visit WormholeRiders News Agency.
If you have any questions or comments, please drop me a line in the comment section below. You may also share this news article by clicking one of the social media icons below. Or you can chat with me by following on Twitter by clicking on my picture to the right. Have a Riese-tastic day!