TOP TELEVISION COMPOSERS TO SPEAK AT SAN FRANCISCO'S WONDERCON
Appearances by award-winning music talents
Wendy Melvoin, Lisa Coleman, Jim Dooley, Jeremy Zuckerman & Benjamin Wynn.
WHR will have three (3) senior reporters at WonderCon in San Francisco, CA – Five of the top composers in television are slated to speak for the program: Setting the Score: Composing for Film & Television for Sci-Fi/Fantasy at San Francisco's WonderCon on Friday, April 2, 2010 from 1:30-2:30pm in rooms 236/238.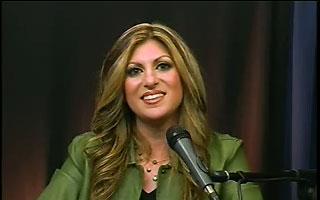 Moderated by Anne Cecere – Director of Film/TV Relations of BMI, the panelists will include Wendy Melvoin, Lisa Coleman, Jim Dooley, Jeremy Zuckerman and Benjamin Wynn.
Wendy Melvoin and Lisa Coleman make up the composing duo Wendy & Lisa who have arranged music for hit shows HEROES, MERCY and NURSE JACKIE. Their score album to Nurse Jackie was recently released on March 2, 2010 and is available for purchase on iTunes and Amazon.

Jim Dooley is an Emmy-winning composer of PUSHING DAISIES.  His nearly 40 film contributing credits include THE DA VINCI CODE, PIRATES OF THE CARIBBEAN and OBSESSED.  Dooley is currently song-writing for the film, DOROTHY OF OZ starring Martin

Short ("Father of the Bride") as The Jester, Dan Aykroyd ("Blues Brothers") as The Scarecrow, Kelsey Grammer ("Cheers") as The Tin Man, Jim Belushi ("Saturday Night Live") as The Lion and a soon-to-come surprise announcement of the title character, Dorothy.

Composers Jeremy Zuckerman and Benjamin Wynn are best known for their work on Nickelodeon's AVATAR: THE LAST AIRBENDER.  They recently finished the short, DC SHOWCASE: THE SPECTRE.  Currently they are scoring for the brand new Nickelodeon animated series, KUNG FU PANDA.
All of the composers will discuss their respective past and current projects, how they got their break into the music composing industry and share some industry secrets regarding composing for sci-fi/fantasy genre television and film.  Attendees of the panel also will receive exclusive giveaways.  Day and weekend passes can be purchased through Wond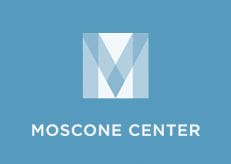 erCon's website: www.comic-con.org/wc
WonderCon is an annual comic book, science fiction, and motion picture convention run by the creators of San Diego's International Comic Con and held in the San Francisco Bay Area since 1987. This is the eighth year the convention will be held at the Moscone Center and all of the panelists' first appearance at the event.