Hey SyFy Fans,
Although Ghost Hunters is not a series we currently report on, our sincere congratulations to Ms. Damona Resnick-Hoffman of Sy
Fy! Way to go and we hope that your promotion may lead to alternative programming such as the return of "The Invaders" to the fans! After all every alien species that comes to Earth uses an FTL (Faster Than Light) drive system and therefore counts as a Wormhole. Further, "The Invaders" certainly was alternative programming when originally released in 1967. So get to it girl and not only will you get our undivided attention, WHR will be indebted to you forever!
NEW YORK – January 26, 2010 – Syfy has promoted Ms. Damona Resnick-Hoffman, o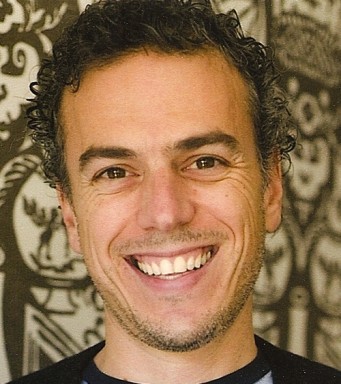 ne of the key executives behind the successful Ghost Hunters franchise — the #1 paranormal investigative series on television — to Vice President, Alternative Programming. The announcement comes from Mark Stern, Executive Vice President, Original Content for Syfy, Co-Head, Original Content for Universal Cable Productions to whom she will continue to report.
In making the announcement, Stern said: "Since joining Syfy two years ago, Damona's keen creative insights and strong programming instincts have helped build the Ghost Hunters brand into the gold standard of paranormal programming."
Based in Syfy's Los Angeles office, Resnick-Hoffman has served as Director, Alternative Programming, since March 2008. In her new role, Resnick-Hoffman oversees the creative elements and day-to-day production on unscripted shows including Ghost Hunters, Ghost Hunters International and Ghost Hunters Academy, as well as developing new unscripted programming concepts.
The recently concluded fifth season of Ghost Hunters, which averaged more than three million viewers (Live + 7 DVR data), set a Syfy original series record in Adults 18-34, Adults 18-49, Women 18-49 and Women 25-54. The fifth season also shattered the Ghost Hunters franchise mark in those demos along with total viewers and Adults 25-54.
The January 6 winter season premiere of Ghost Hunters International became the most watched episode in series history among Adults 25-54 (1.75 million).
Before joining Syfy in 2008, Ms. Resnick-Hoffman had served as Director, Talent Diversity Initiatives, for NBC Universal since 2004. In that position, she created Comedy Short Cuts, a festival for comedic films made with diversity in mind (re-branded in 2009 as Short Cuts), and Stand-Up for Diversity, a search for stand-up comedians which has featured hundreds of comics across the country.
Ms. Resnick-Hoffman holds a B.S. in Communications from Northwestern University and a Graduate Certificate in Producing from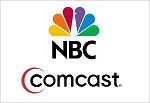 U.C.L.A.
Syfy is a media destination for imagination-based entertainment. With year round acclaimed original series, events, blockbuster movies, classic science fiction and fantasy programming, a dynamic Web site (www.Syfy.com), and a portfolio of adjacent business (Syfy Ventures), Syfy is a passport to limitless possibilities. Originally launched in 1992 as SCI FI Channel, and currently in 95 million homes, Syfy is a network of NBC Universal, one of the world's leading media and entertainment companies. (Syfy
. Imagine greater.)
Again all our congratulations Damona!