Welcome SGU fans. It is rare that I can say this:

This will be a spoiler-FREE preview (instead of spoiler- full recap). "Malice", the new episode of Stargate Universe, airs in the United States on Tuesday, November 16, 2010 on the Syfy Channel and November 19, 2010 on SPACE in Canada (check local listings for times).
This is the episode that was filmed in the Bisti Badlands of New Mexico. The terrain of the area is perfect for SGU because it looks truly alien, even though it is from our own world. The red rock almost looks like Georgia clay against the sand. What beauty our own planet has, yet few of us have discovered.
Joel Goldsmith did a stellar job on the music, especially towards the end where it sounded like he incorporated regional sounds of the perhaps the Hopi and Navajo Indians of the New Mexico region into Stargate-like music. It was simply beautiful.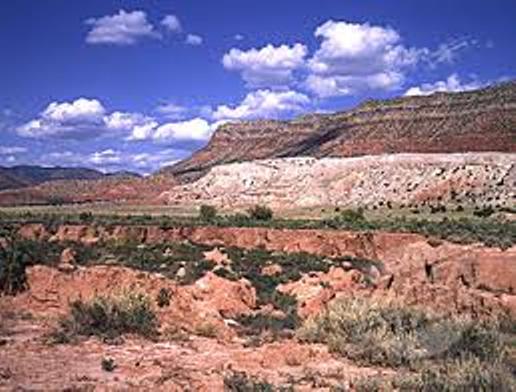 With all the drama in this episode, it would not be Stargate without at least one moment of levity. I burst out laughing (and this is nonspoilery) when one of our characters says: "Please shut up." I could just picture myself saying the exact same thing in the exact same situation.
Overall, "Malice" shows us the consequences of plot points from "The Greater Good."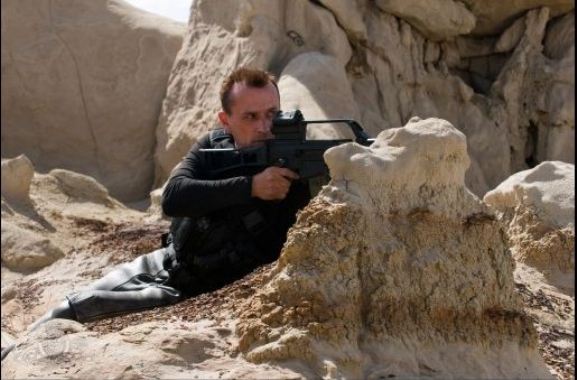 For those living in the United States, you probably saw the trailer for "Malice" immediately after "The Greater Good" finished and know what happens to at least one of the characters. I had intended to make this part of my report since Syfy opened the door on the subject matter, but Space and other channels around the world may air a different cut, and I have decided to remain silent about who this individual is so as not to spoil it for those who are still in the dark on this subject matter.
Robert C. Cooper is a master storyteller. Everyone loved Stargate Atlantis' "Vegas" episode (he must love the desert). He both wrote and directed this episode. It starts off strong and does not stop. There are injuries, death, mayhem, destruction, ground-shaking events. Mark Savela and his team have whipped up a fabulous new visual effect on the planet. A character we have not seen in awhile returns.
The crew gets help from an unexpected source. TJ is up to her elbows in blood. Other characters who haven't had many dialogue lines get their chance to shine once again during this episode. Most of Destiny's crew will be put in harm's way. Who lives? Who dies? You will have to tune in to find out. It is better than a rollercoaster ride–it's a wormhole kawoosh!!!!!!!!!!!!!
Thank you for reading and visiting WormholeRiders News Agency. Please feel free to leave a comment or question here or click one of the social media icons below to share this article.
See you on the other side for my recap of this wonderful episode.  Come join us on Twitter for
a SGU Tweet-Up on Tuesday night before SGU comes on.  Just use the hashtag #SGU.
Thanks for stopping by.
Hilda Bowen (PBMom).