Hey Comic-Con and V Series Fans,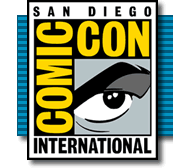 The reporting team at WormholeRiders were quite excited to be granted Red Carpet access granted by Warner Brothers Entertainment during the recent festivities known as Comic-Con 2010. Our Comic-Con 2010 team comprised six (6) Senior Reporters, Editors and digital photographers including MeaganSue, Whovian99, SciFiFanGirl616, OffWorldTravelr and JNM999. Whovian99 and I conducted the V Series Press Red Carpet and the Team WHR digital video and images were taken by JNM999 (Thanks Jeremy)!

Team WHR members were quite fortunate to receive a lot of support from everyone at Comic-Con including the fans who you will see in future news articles!

We therefore sincerely thank the fantastic teams at both Comic-Con International and Warner Brother Entertainment for the opportunity to interview the V Series Franchise celebrities during our time in San Diego!
Although not everyone was not able to attend the V Series panel due being present at another Red Carpet event for Fringe, we found our time with the V Series stars in the Press Room to be exciting and tremendous fun.
Due to time constraints we did not interview Morena Baccarin, however I did have the opportunity to meet her in person and share some personal time discussing the fantastic work she is doing in V Series. I also was able to share with Ms. Baccarin that Adria the Cat is named after her in which she shook my hand a second time and said really? What is her full name? I replied Adria Anna Inara Morena at which time she smiled. Perhaps one day Adria the Cat will be able to meet her namesake the lovely Morena Baccarin in person? One can only hope and dream!
The V Series cast were very nice people to meet and chat with. Perhaps one of the most fun sequences was the discussion of which dinosaur she would like to be, a question asked for the daughter of one of our reporters and answered by Laura Vandervoort!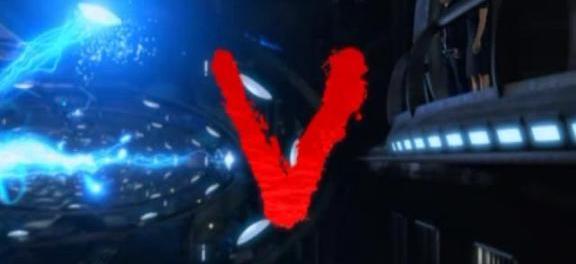 Be forewarned that there are minor spoilers about the upcoming season of V Series in the video embed, so if you do not like spoilers please stop reading or watching the video embed now! As we have reported previously, a press room Red Carpet is a lot of fun, but is also a lot of work in a hectic and often noisy atmosphere. Several images below are provided by Warner Brothers Entertainment and linked directly to their web site. Images taken by WHR are linked back to Comic-Con International.
Access to the images and interviews stars were granted on a time permitted basis and we appreciate the courtesy provided to WHR. The time we spent with the cast of V Series was wonderful and was something we worked hard to be granted access to.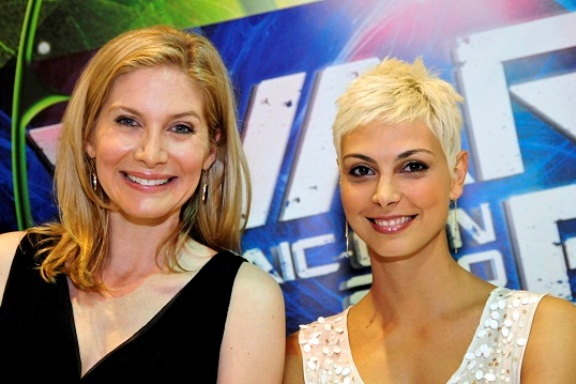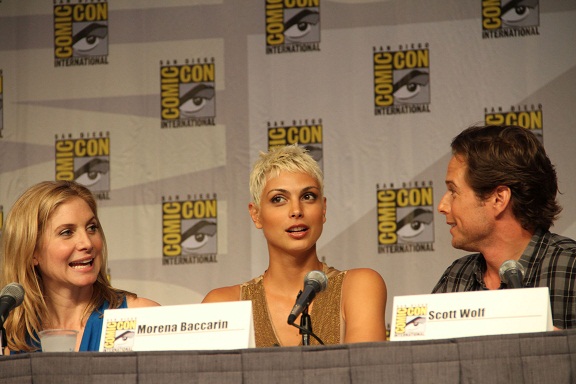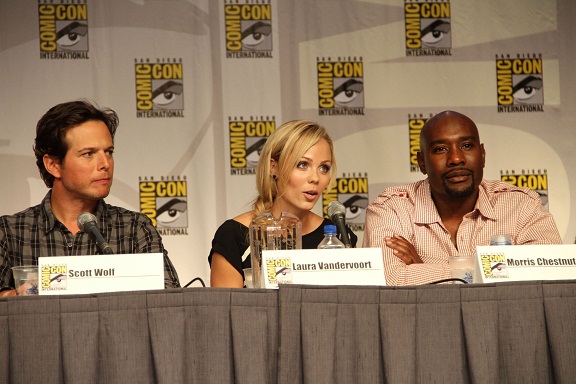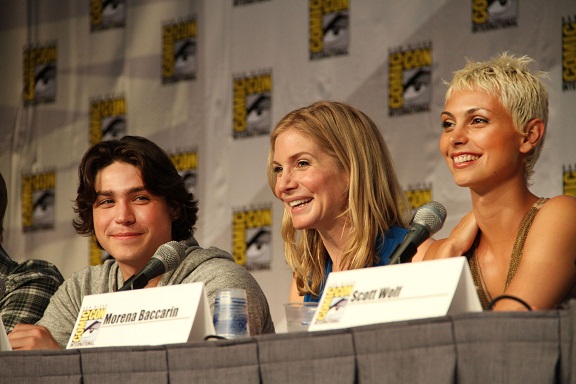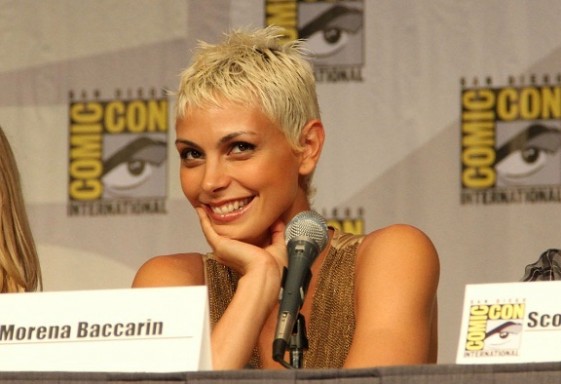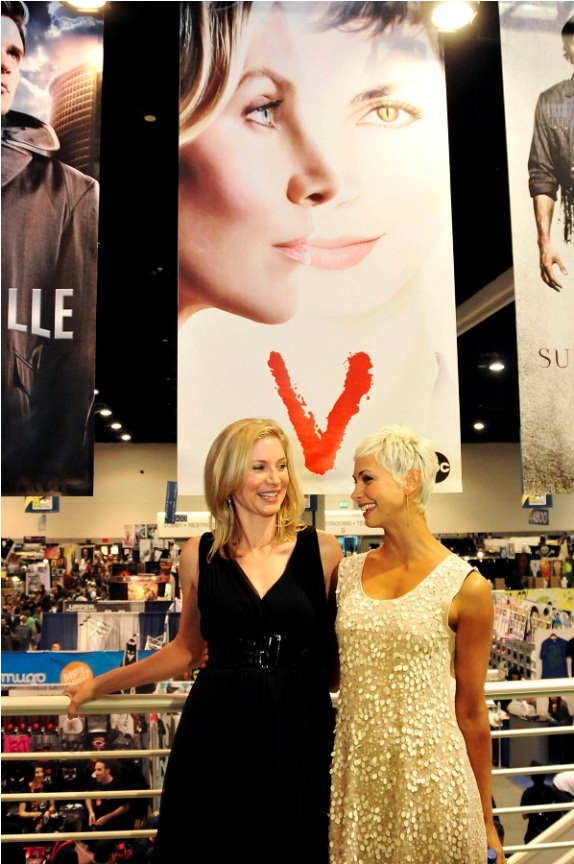 We are hopeful to be able to interview Morena Baccarin in the future an interview with her here for you to enjoy. We do however include images of V Series panel and festivities courtesy of Warner Brothers Entertainment and the Fringe Panel as discussed next.

Additionally, during our fun filled stay in San Diego for Comic-Con 2010, as mentioned above, WHR digital photography expert JNM999 captured many images of the V Series Panel conducted in the afternoon of Saturday July 24, 2010. WHR thanks to Jeremy for his outstanding work in our being able to include a beautiful digital still images from the V Series Panel for your viewing pleasure. The Red Carpet Interviews and panel video are included below for your viewing pleasure. We hope that you enjoy them as much as we did in bringing them here to WHR for you.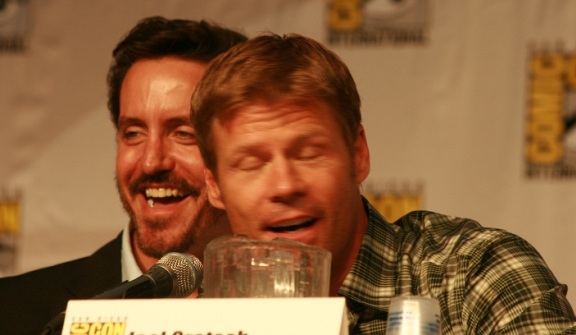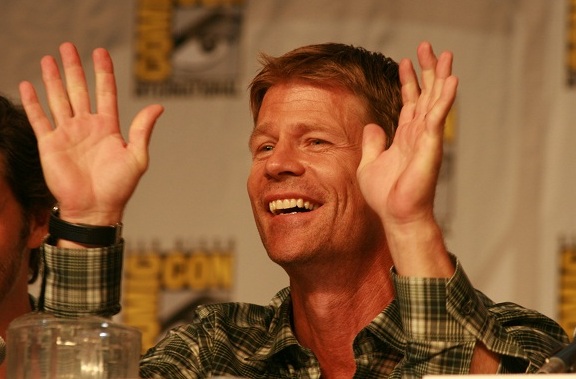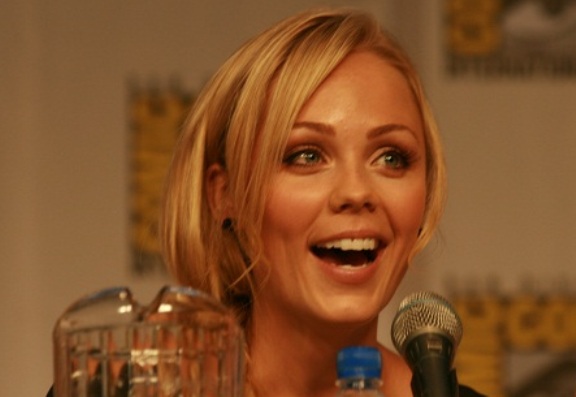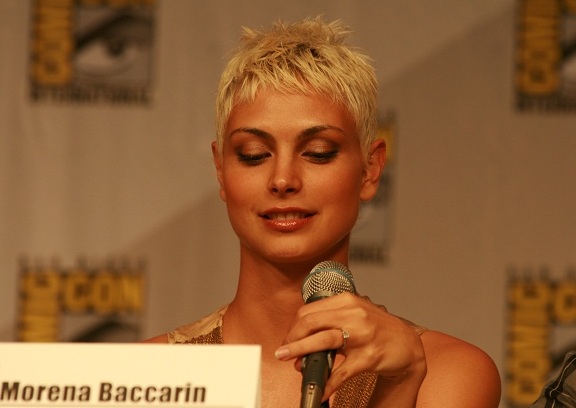 Thank you for visiting WormholeRiders News Agency.
Please feel free to leave a comment here or by visiting or me on Twitter by clicking our avatars or text links.
Thanks again and we look forward to seeing you on "The Mother Ship" when V Sereies returns on ABC Networks in the near future!
Best Regards,
Kenn