Hi Chuck Fans!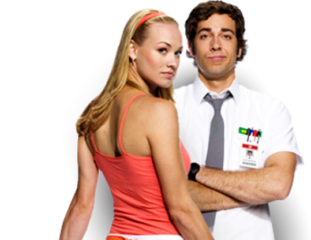 This weeks new episode "Chuck Versus Operation Awesome" airs Monday January 18th at 8pm ET/P T. Courtesy of NBC Universal we have the privilege on bring you a special extended preview of tonight's episode.  
You will not be able to find this special preview on the official Chuck website.  
Just click the play button and enjoy.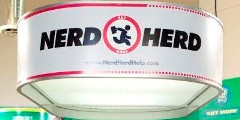 When Devon is mistaken for a super-spy, Chuck's Brother-In-Law Devon aka Awesome (Ryan McPartlin) realizes his f ate is in Chuck's hands. Lovely and talented Angie Harmon guest stars as an enemy spy in "Operation Awesome"!
You say you still cannot get enough Chuck (Zachary Levi) ?  Click the image below the video to go to ChuckMeOut Dot Com for a chance to win a season two video set or an appearance on the show!

Please feel free to share this article with your friends, co-workers and or family and leave your comments! We look forward to you visiting our dedicated review and analysis web site here in the future! Or as many of our readers and visitors often do, visit WHR on Twitter, or visit me on Twitter by clicking the text links or images avatars in this news story. I and TeamWHR look forward to Seeing You on The Other Side!"
Thank you.
Best Regards,
Kenn of #TeamWHR