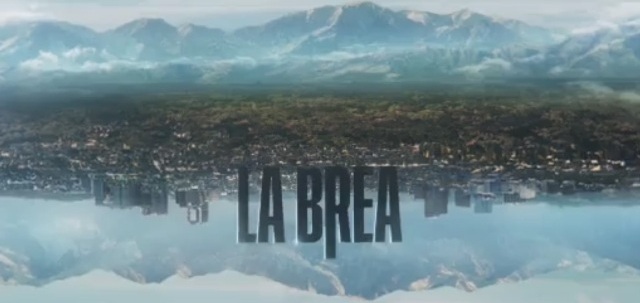 Welcome back La Brea Science Fiction Time Travel LoversI
Imagine it. You are sitting in traffic in Los Angeles near the La Brea Tar Pits, waiting for your day to get started. The City of Angels is home to Hollywood – the place where dreams are made. Not today!
Today is more like Alice in Wonderland, or Alice down the rabbit hole. But this is no rabbit hole and you are not Alice. You find yourself in another world surrounded by other hapless survivors. There is not much left of the vehicles and buildings that have also fallen into the wormhole pit to the past.
Humans always seem to leave litter everywhere we go, don't we?
As a survivor, what is your next move? If you have watched any reality shows, you know you have to find food, water, and shelter first, then look for allies. You don't want to get voted off the island, er, the community of survivors. You might also want to find out who the people most likely to survive are and make friends with them.
And, stay away from the Red Shirts!
As we mentioned in our analysis of the pilot episode of La Brea, this series appears to be on the way to be a hit demonstrating strong ratings for the Pilot episode at 6.2 million viewers in the United States with a .59 rating share and 4.9 million viewers with a .60 ratings share in the United States for the second episode. La Brea is broadcast on CTV in Canada and is reported to have done well, however Canada ratings for La Brea are not available.
La Brea features marvelous main cast members starring Natalie Zea (Justified) as Eve Harris, Eoin Macken (Merlin) as Gavin Harris, Jon Seda (Chicago P.D.) as Doctor Sam Velez, Chiké Okonkwo (Being Mary Jane) as Ty Coleman, Karina Logue (Animal Kingdom) as Marybeth Hays, Zyra Gorecki (Chicago Fire) as Izzy Harris, Jack Martin (All Rise) as Josh Harris, Veronica St. Clair (13 Reasons Why) as Riley Velez, and Rohan Mirchandaney (Mystery Road) as Scott Israni.
Supporting roles are portrayed by great character actors including Stephen Lopez (Pirates of the Caribbean: Dead Men Tell No Tales) as Billy Fisher, Pacharo Mzembe (Terra Nova) as Tony Greene, Chloe De Los Santos (Tidelands) as Lilly Castillo, Josh McKenzie (Filthy Rich) as Lucas Hayes, Nicholas Gonzalez (The Good Doctor) as Levi Delgado, and Ione Skye (Wayne's World) as Jessica Harris.
The La Brea science fiction drama series is produced by NBC Television and Keshet Studios (click to learn about Keshet). Created by David Appelbaum (The Enemy Within, The Mentalist) is the executive producer of the series along with talented veterans that  we admire for their past accomplishments. This includes Steven Lilien (Alcatraz), Avi Nir (Homeland), Ken Woodruff (Gotham) and Bryan Wynbrandt (Alcatraz).
The "Day Two" episode was directed by Cherie Nowlan (The Wilds) as well as forty eight drama series over her thirty year career. Ms. Nowlan's fans will recall for her fine work over the past three decades.
Before beginning my review, we include highlights of what is coming up in season one of La Brea for your enjoyment.
Day Two:
Eve (Natalie Zea), Sam (Jon Seda), and Ty (Chike Okonkwo), while hiding from the Smilodon Saber-Tooth cat's mate, decide that they must be in the past. Moments later, separated from Sam, they discover an animal trap. There must be other intelligent life here.
The question Is are they friendly or another dangerous problem?
Flashback to Gavin's (Eoin Macken) visions and where they started – visions that caused him to crash his plane. We discover that he is a pilot. This will come in handy later on. Gavin knows that his wife and son are still alive in the wormhole pit because of the visions that he has been experiencing.
Eve and Ty realize that Sam, who has fallen down a ravine, has the medical supplies that Eve's son, Josh (Jack Martin), desperately needs.
That shouldn't be the only reason they go after him, but it lends greater desperation to the scene. Josh is in real trouble without Sam's medical knowledge.
Fortunately, Sam is saved later in the episode by Lucas and Ty.
Enter a new character, Dr. Shen (James Huang). Izzy (Zyra Gorecki) and Gavin see him interviewed on television. he is the guy they need to talk to. Gavin presses him to carbon date Eve's ring. Doubtfully, he agrees.
The evil Cop from the last episode, we discover, is called Marybeth (Karina Logue). She is looking for someone who is responsible for some drugs found in a vehicle from last week's episode.
It turns out they are related, Marybeth the crooked cop is Lucas's mom.
Eve and Ty find Sam badly injured. The noble doctor insists they leave him but Eve will not do that. Struggling with him for a while Eve eventually relents and runs to the survivor community to assist her son. This gives Sam an opportunity to realize that Ty has some kind of disease.
Veronica Castillo (Lily Santiago) finds Scott (Rohan Mirchandaney) with a shovel. She insists that she needs to find and bury her father who was killed and dragged off into the bush by a wolf in the last episode. Scott, who has expertise in ancient animals and the La Brea Tar Pits obliges. He discovers something startling about their predicament. They come across the dead body of Veronica's father.
We also learn that Veronica and her younger sister, Lilly (Chloe De Los Santos) are not the straightforward normal sisters that they appear to be. What they are hiding remains to be explored in future episodes.
Gavin goes with Izzy to the military where he is volunteered to appear before Dr. Sophie Nathan (Virginie Laverdure) and Senior Agent Adam Markman (Toby Truslove), the government people in charge of the investigation involving the massive sinkhole.
The military knows about the ring and have it carbon-dated to 10,000 B.C. Gavin learns that La Brea is not the first such hole. there is one in the Mohave Desert. He is being recruited for an expedition down the rabbit hole, er, wormhole pit.
Is it time to call him Alice (in Wonderland) yet?
After helps keep Josh alive by Riley until he is saved with the medical supplies brought by Eve, I am left wondering if the survivors will investigate the ruins of the buildings that have landed in their new world?
It would make sense to eliminate all possibilities of food that may be available to them.
So, with that in mind, did a food market fall into the wormhole? If not, maybe a convenience store? Maybe there would be nothing left, but it is better to find out.
Also, what about people that may have been trapped in the rubble?
Lastly, what happened to that Traffic Cop; the lady who was first to fall into the wormhole?
Will these, and other questions be answered in the next episode?
Tune in and find out!
In the meantime, we include a sneak peak of next weeks episode, "The Hunt", for your enjoyment!
Thanks to Kenn for staging images, the featured video, and, many thanks to you for stopping by WormholeRiders News Agency!
Please feel free to leave a comment here, click an icon below to share this interview with your friends, or you can visit and follow me on Twitter by clicking on my avatar to the right.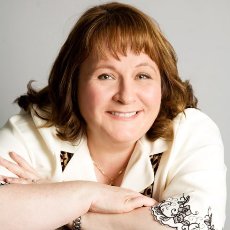 Regards,