Welcome back Stargate Fans,
Sometimes in the life of science fiction television series fans, opportunity presents itself. Today is one of your lucky days!
Ms. Patricia Bertrand, a Stargate fan that we all know and admire, is working to raise funds for a Canadian charity known as Victims Services. She has created a Facebook group to raise funds for charity purposes with a new Facebook group known as Stargate Collectibles (Click here to visit the group).

Patricia is willing to part with rare Stargate collectible items that are near and dear to her heart that she has collected over the many years of her attendance at conventions in order to help the Victims Services organization that works to help those in need throughout Canada.
Ms. Bertrand indicates that additional rare collectible items from her collection of Stargate memorabilia may become available in the future to support this worthwhile cause for Stargate fans who continue to the series to and support this charity effort .
About Canadian Victims Services: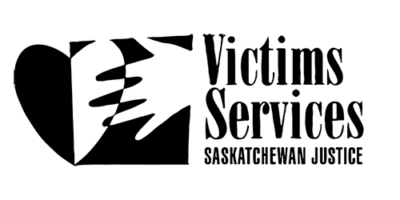 Regina Region Victim Services Incorporated works with the Royal Canadian Mounted Police in order to ensure victims of crime have access to information about the crime that has affected them.
The Canadian Victims Bill of Rights provides clear rights for victims of crime during every step in the criminal justice process. Under the Canadian Victims Bill of Rights victims of crime have the rights to information, protection and participation, and the right to seek restitution. They also have the right to make a complaint if they believe that their rights have not been respected.
Canadian Victims Services are available to assist victims and witnesses of crime and traumatic events by providing crisis intervention, information, support, referrals & court services, and assistance with Victim Impact Statements & Victims Compensation applications.
Stargate Items for Charity: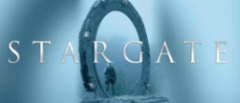 The first series of items available from Ms. Bertrand include rare screen worm costumes, official artwork and series posters that were either featured in the Stargate SG-1 and Stargate Atlantis television series episodes produced by MGM Studios from 1997 to 2009, or were used as inspiration for the creation of actual costumes themselves featured in the various series.
Each costume or item comes with a genuine certificate of authenticity for the discerning collector of Stargate memorabilia who may like to use the costumes for COSPlay when attending various entertainment conventions of their choice!
Stargate Atlantis Doctor Rodney McKay Costume: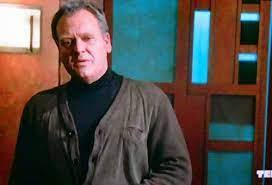 This famous character costume includes a screen worn sweater, turtle neck and pants worn by actor David Hewlett.
The costume was used in the Stargate Atlantis season four twentieth episode "The Last Man".
Stargate Atlantis fans will recall this iconic episode costume when a holographic Doctor McKay helped Lt. Colonel John Sheppard use the Stargate in the distant future to return from the abandoned city of Atlantis in order to help save our Stargate heroes team survive in the present.
A very rare item indeed for any admirer of Stargate Atlantis' Doctor Rodney McKay and the only one of it's kind known to still exist!
Stargate SG-1 Master Bra'tac's Cloak:
Screen worn cloak worn by Tony Amendola who portrayed Bra'tac, a hero Jaffa character from the Stargate SG-1 series.
Fans will recall that the Jaffa were genetically engineered by the evil Goa'uld to be their slaves, and also served as incubators of their hideous larval Goa'uld that were placed in an abdominal pouch of the Jaffa slaves until maturity and harvesting.
The classically heavy, famous Bra'tac Jaffa cloak was used in various Stargate SG-1 episodes from 1997 to 2007. This rare item would make a perfect costume accoutrement from the Stargate SG-1 series for wearing at Halloween, at costume parties or as COS-Play costume at entertainment conventions!
Stargate Atlantis White Medical Scrubs:
Screen worn medical scrubs costume of Doctor Radek Zalenka who was portrayed by actor David Nykl in the Stargate Atlantis series from 2004 to 2009.
Dr. Zelenka was often seen in this costume when he performed his critical medical duties in the fabled lost city of Atlantis located in the Pegasus galaxy while tending to wounded or injured Atlantis heroes or when performing scientific experiments with Doctor Rodney McKay.
Stargate Atlantis fans will recall when Doctor Zelenka was often teasing McKay in the process while wearing these medical scrubs!
Another very realistic costume from the Stargate Atlantis series for the fan who likes to wear such things at Halloween, at costume parties, as a COS-Play costume at entertainment conventions, or for just plain fun!

Limited Edition Stargate Posters and Drawings: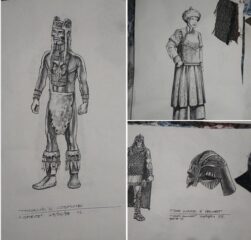 1,000 total available posters that were commissioned by Stargate Visual effects supervisor James C.D. Robbins. Each poster is 11 X 17 inches in size.
Drawings for Stargate SG-1 Costumes: Costumes for character Tonone (Spirits Season2) Captain Carter (Emancipation Season 1) Thor ( Thor's Hammer Season 1). Each drawing includes a sample of the fabric used in the costumes as seen on screen.
Click any of the featured swag images or the banner image in this article to be taken to the Stargate Collectibles group where you can login to Facebook and learn how to purchase these rare items for yourself and help Victim Services of Canada at the same time!
Please feel free to share this article with your friends, co-workers and or family and leave your comments! We look forward to you visiting our dedicated review and analysis web site here in the future! Or as many of our readers and visitors often do, visit WHR on Twitter, or visit me on Twitter by clicking the text links or images avatars in this news story. I and TeamWHR look forward to Seeing You on The Other Side!"
Thank you.
Best Regards,
Kenn of #TeamWHR