Welcome back Monkeys!
To the joy of science fiction time traveler fans the world over, Syfy executives announced earlier this year (in mid March), that the beloved 12 Monkeys has been renewed setting up the popular time travel science fiction series for a tumultuous ten episode fourth and final season.
Set to air in 2018, fans were absolutely astounded when they discovered a real treat, that the third season of 12 Monkeys would be a binge watch festival in the United States, with the entire third season to air this weekend beginning tonight on Syfy!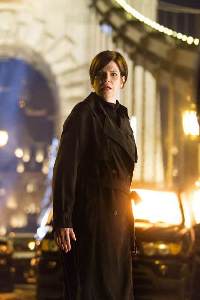 Season three of 12 Monkeys will air over three consecutive nights beginning today Friday, May 19 with four episodes, three episodes tomorrow and the final three episodes of season three concluding this Sunday, May 21, 2017.
In Canada, 12 Monkeys fans and admirers will enjoy the science fictions series which will be aired on Showcase beginning on May 24, 2017 with a regular weekly schedule.
Like many viewers in the current United States television environment, binge watching, pioneered by Netflix, is how television series are often watched. As Terry Matalas stated in an interview with TV Line; "this is how people like to consume this show. More and more, people just want to get it all at once, and this is a story [where] it's great to have all the puzzle pieces fresh in your mind as you move on to the next episode."
In the "end of time", 12 Monkeys now graced with a fourth season, many admirers are sad that the series will end after the fourth season.
Created by Terry Matalas and Travis Fickett, 12 Monkeys stars Aaron Stanford as James Cole, Amanda Schull as Doctor Cassandra Railly, Kirk Acevedo as Ramse, Barbara Sukowa as Jones, Emily Hampshire as Jennifer Goines, Todd Stashwick as Deacon, Demore Barnes as Whitley, Alisen Down as Olivia, originally known as the "striking woman", Brooke Williams as Jones daughter Hannah, and Scottie Thompson as Vivian Rutledge.
All of these outstanding actors are joined by new a new third season regular, Faran Tahir as Mallick.
AND as a superb special surprise, 12 Monkeys will feature a special guest star, none other than Christopher Lloyd of Back to the Future fame in "Nature", the sixth episode of season three airing this Saturday May 20, 2017!
The third season will answer many questions left unanswered at the end of season two cliff hanger "Memory of Tomorrow", ultimately setting up viewers for the culmination of terrific time travel events in season four. Specifically, this editor and many 12 Monkeys admirers will want to know more details on the following aspects of the story arc;
Will Cole find his lover in time Cassie, experience connubial bliss and raise a family?
Can Ramse's son be saved?
Where is Jennifer in time, is she trapped forever, or can she be saved?
Just who is "The Witness" and why is he important to Cole and Cassie?
And, critically, what the heck is the ultimate plan of the Army of 12 Monkey's to alter the timeline to fit their perverted plans to destroy humankind?
These and other exciting 12 Monkeys developments are coming to our screens tonight. With limited commercial interruptions, 12 Monkeys binge watch of season three is what can only be described as a true mini-series style event not witnessed (pun intended) in a very long time thanks to the great team at Syfy!
Sit back and enjoy the 12 Monkeys adventure this weekend time travelers.
I know that I will!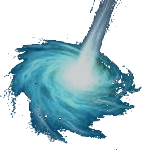 Please feel free to share this article with your friends, co-workers and or family by clicking one of the icons below. We thank you for visiting and express our sincere gratitude.
Feel free to visit #TeamWHR on Twitter, TeamWHR on Facebook or visit me on Twitter by clicking the text links or the image avatars in this news story. I and #TeamWHR look forward to Seeing You on The Other Side!
Thank you.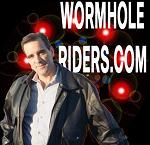 Best Regards,