Welcome back convention fans!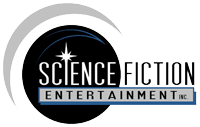 In our 6th year of operations here at WormholeRiders, we have attended hundreds of conventions, both of a science fiction and science nature.
We have always been delighted by the quality of such distinct events. This year in 2014, a new effort combining the mathematics, arts, science, science fiction, dovetailed with charity to help children, has been developed by the great team of Dustin Brown and Julie Caitlin Brown at Science Fiction Entertainment!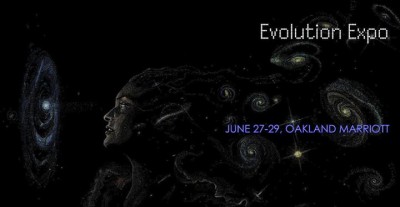 To the best of our knowledge, never before has a convention organizer brought together real astronauts, engineers, and the next generation of innovators in space exploration, as they discuss "Putting the Science back into Science Fiction" with the celebrities who portray them in television and movies.
On June 27-29, 2014, Science Fiction Entertainment Inc. will do exactly that as they present the exciting Evolution Expo being conducted at the Oakland Marriott City Center!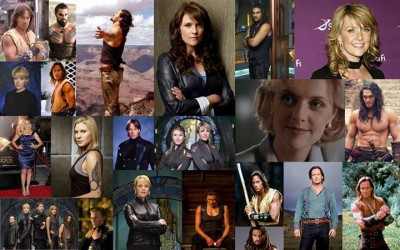 At Evolution Expo 2014, you can meet Earth's brightest stars, the real astronauts, engineers, and next generation of innovators in space exploration, as they discuss "Putting the Science back into Science Fiction" with the celebrities who play them on screen!
The special Evolution Expo 2014 guests include Mayim Bialik, Amanda Tapping, Jason Momoa, Ty Olsson, Tim Russ, John Rhys-Davies, Tom Skerritt, Kevin Sorbo, Veronica Cartwright and Garrett Wang!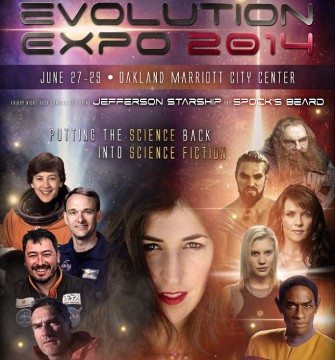 Evolution Expo 2014 features outstanding scientists Mayim Bialik, Dr. Pascal Lee, Dr. Chris McKay, Space Shuttle Astronauts and scientists Joe Edwards and Wendy Lawrence, John Jaquish, PhD, and Celeste Yarnall, PhD to share their knowledge about the role science plays in television and movie entertainment during three full days of interactive exhibits, games, competitions, and panels! As they state on their official website, Evolution Expo's "goal is to entertain, educate, uplift and inspire you!"
Just as important, Evolution Expo is supporting children in the arts and sciences, with a focus on promoting mathematics to encourage youth nine to eleven years of age to focus on these critical skills in their education endeavors for obtaining good paying career jobs in their future!
To enhance the need to help the children, the event is being attended by several charity and community organizations including Sanctuary for Kids (founded to help improve the lives of children world wide from being exploited, dispossessed and threatened), the Chabot Space & Science Center (San Francisco Bay Area's destination for visitors of all ages to discover and learn about space and Earth sciences), Sienna Morris (celebrating with others the beauty of the mathematical world), Roddenberry (a science fiction leader), and Starbase Atlanta (a part of the Sci-Fi, comic and card fandom market for over 40 years)!

The gala event also feature a wonderful Charity Ball and Auction sponsored by Acting Outlaws, BetTZedek, Sanctuary for Kids, and a World Fit for Kids, with 100% of the proceeds going to support the Chabot Space & Science Center and the charity sponsors! We suggest that even if you cannot attend the exclusive event (only 225 tickets will be available), open your hearts and make a generous charity donation to help children find a path to a successful life of fulfillment in our often troubled world.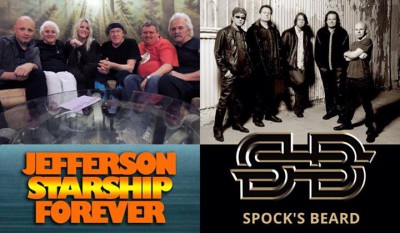 On the opening day evening, Friday night June 27th, Evolution Expo is presenting the fabled Jefferson Starship & revered Spock's Beard who will be in concert beginning at 9:30 PM.
Front row Seating (first 11 rows) for this exclusive concert is available at the reasonable price of $75.00 USD. General Seating is also available for a modest $50.00! Purchase tickets now before they sell out!

To gain understanding about the laudable goals being realized at Evolution Expo, we were honored to interview the producers, Dustin Brown and Julie Caitlin Brown on April 25, 2014 when they shared their insight about the motivation to create a new type of convention bringing together science, science fiction and charity that will take place June 27-29, 2014 at the Oakland Marriott City Center Hotel!
We hope you enjoy the interview (included below), and look forward to seeing you soon in Oakland, California for the superb and exciting Evolution Expo event!
The WormholeRiders Team will be tweeting throughout the event and follow up with detailed coverage of the outstanding Evolution Expo event as we travel to Oakland California to experience the wonders of science, science fiction and charity to help the children of the world!
Please share this article with your friends, co-workers and or family by clicking one of the icons below. We thank you for visiting and express our sincere gratitude.

Feel free to visit WHR on Twitter, WHR on Facebook or visit me on Twitter by clicking the text links or images avatars in this news story. I and Team WHR look forward to Seeing You on The Other Side in 2014 and beyond!

Thank you.
Best Regards,
Kenn