Welcome back music composer lovers,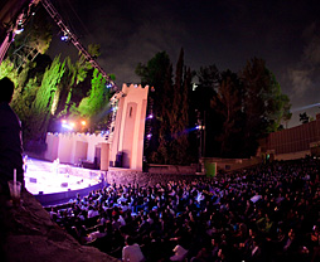 As you know, WormholeRiders News Agency was originally established as a not for profit organization that admires and supports many worthwhile charity causes throughout the world, especially those events brought to our attention by the great team over at CW3PR!
Although our status is scheduled to change in 2014 to no longer be a not for profit organization, we will continue to support worthwhile charity efforts such as the one we would like to bring to your attention here today by the famed Young Musicians Foundation, Gamer Jams 2013 when local artists, schools and music programs will also have a chance to be featured in the video show with a "Fan Art" contest!
(Please see CW3PR press release included below for details)

Gamer Jams 2013, produced by Young Musicians Foundation, is just such an event! Coming to the historic Ford Amphitheatre in Los Angeles on September 27,2013 featuring an opportunity for aspiring musicians to internalize the monumental efforts that are incorporated into the video games that young people the world over play everyday.
As with stage plays, films, radio and television programs, video games would be a mere shell of what they are without music composition to accentuate the action.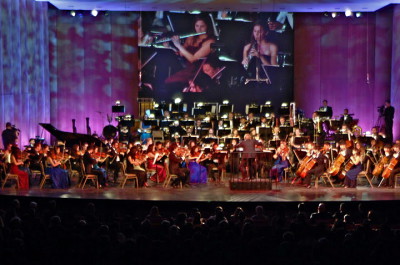 Even the very first entertainment recorded in history dating to biblical times documents that musical accompaniment was crucial to imparting the message of the creators to soul of the audience to better visualize the spectacle being presented within the minds of participants!
Created in 1955, the Young Musicians Foundation charity has not only sought, but has successfully accomplished the task of imparting the critical importance of music composition in the entertainment world to aspiring young musicians for nearly 60 years as mentors.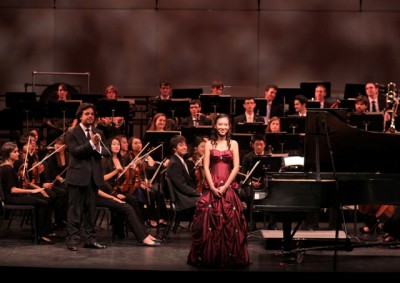 As a former singer and dancer on stage in my earlier formative years, this editor and former entertainer can honestly state that mentors are crucial to the development of talent, regardless of the discipline being taught.
Often overlooked by entertainment audiences the world over, who can honestly say that music does not add many of the elements of excitement to the product being played, watched and enjoyed? Would we not be poorer for the lack of a musical element in the entertainment that we cherish as human beings?

The answers are obvious!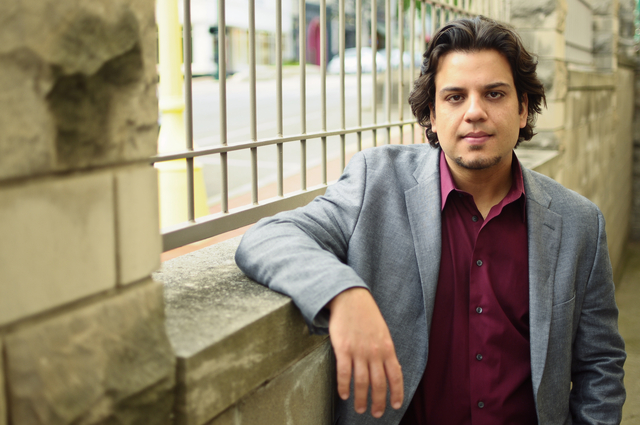 And on the evening of September 27, 2013, YOU can witness acclaimed conductor Roger Kalia, who will lead 65 of the worlds up and coming talented young musicians to dazzle all the attendees with many of the most recognized video game soundtracks!
The performance will be artfully leveraged against a digital landscape of lights, sound and video projection that will certainly delight all whom attend the John Anson Ford Amphitheatre located at 2580 Cahuenga Blvd, East, Hollywood, CA 90068!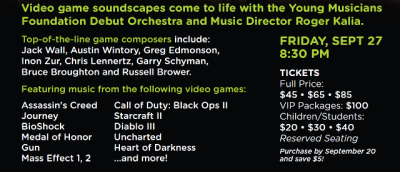 Note: Sponsorships for this event are available to help showcase brands and products.
Please contact Young Musicians Foundation at the links above or send an e-mail to sponsor@cw3pr.com.
Please click here or on many of the images above to order your tickets for the special Gamer Jams 2013 charity event! We include the official press release below for your edification and enjoyment. Thank you.


PRESS RELEASE: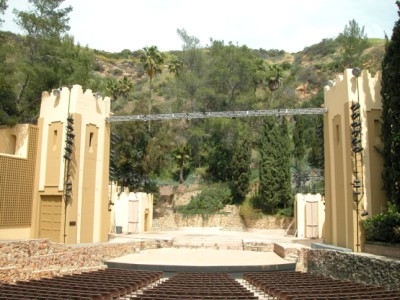 Since its invention just over 30 years ago, the ever-growing videogaming industry has long been associated with youth culture. More recently, it has expanded its reach as an educational tool. In an effort to highlight this compelling relationship between video games, youth culture and education, the Young Musicians Foundation (YMF) will explore one of the most popular elements of this pop culture phenomenon: the music.
Coming to the historic outdoor Ford Theatres for the first time on September 27, 2013, Gamer Jams: Music Behind the Screen will celebrate the art of video game music with this inaugural event. A talented, symphonic youth orchestra will perform some favorite selections from popular video games, creating a one-of-a-kind entertaining and educational, multi-media experience.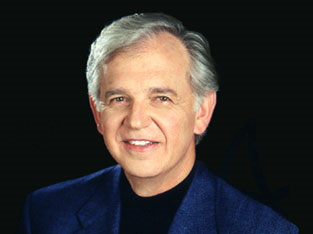 Sixty-five members of the YMF's Debut Orchestra, the second oldest pre-professional training orchestra in the country, will kick off their 2013-2014 concert season with this orchestral event. The audience will get a "behind the screen" look – and listen – at several prolific composers who score some of the biggest video games in the industry, including 11-time Emmy® award-winner and Oscar®-nominee Bruce Broughton, who wrote the first recorded orchestral score for a video game, "Heart of Darkness," in 1998.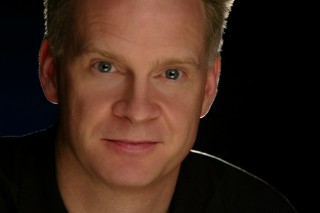 Rounding out the group of composers whose music will be heard are Jack Wall ("Mass Effect" series and "Call of Duty: Black Ops II"), Austin Wintory ("Journey"), Greg Edmonson ("Uncharted"), Inon Zur ("Dragon Age" and "Fallout: New Vegas"), Christopher Lennertz ("Medal of Honor," "Mass Effect 3" and "Gun"), Garry Schyman ("BioShock"), Russell Brower ("Starcraft II" and "Diablo III") and Jesper Kyd ("Assassin's Creed" series).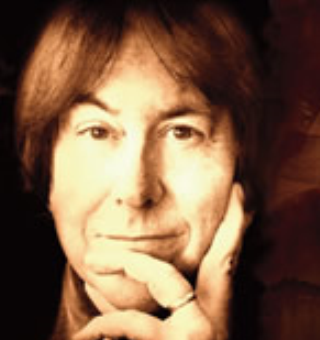 This performance by the Debut Orchestra and Music Director Roger Kalia will feature special conducting appearances by many of the composers as well.
Jack Wall, a gaming industry and live venue-helming veteran, is a producer of the Gamer Jams 2013 event.
Local artists, schools and music programs will also have a chance to be featured in the video show with a "Fan Art" contest that will be running during the 6-weeks prior.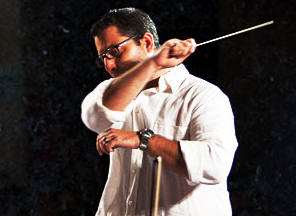 Fans are invited to submit fan art from "Uncharted," "Journey," "Starcraft," "Diablo," "Bioshock," "Mass Effect," and "Assassin's Creed" for a chance to have their creativity showcased on screen in front on hundreds of fans.
Submissions are due September 2, 2013 to gamerjames@ymf.org.
Ticket prices start at $20.00 and range to $85.00, with discounts for students available.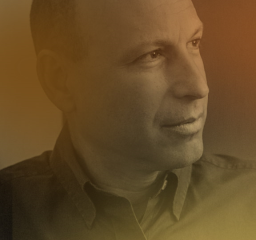 VIP Seating tickets are available for $100.00 and include a pre-concert reception with appetizers, beverages and a special, rare Meet-and-Greet with the featured composers.
Guests who purchase tickets by September 20, 2013 will receive a $5 discount. Tickets are available at www.FordTheaters.org or 323-461-3673 (for non-visual media: 323-GO-1-FORD).
Discounts for groups of 8 or more are available by calling 323-769-2147.
ABOUT THE YOUNG MUSICIANS FOUNDATION:
Since its founding in 1955, YMF has been guided by leading Los Angeles performers, composers, and educators in a variety of immersive programming activities and events. Musicians in YMF's programs benefit not only from the pre-professional training they receive, but also from the influence of alumni who have achieved success as professional musicians. This relationship benefits the musicianship and careers of their future music professionals. As arts organizations around the country have faced challenges of budget cuts and fiscal uncertainty, YMF strives to maintain a family of participants and alumni who work together to keep classical music training accessible and relevant to audiences everywhere.
ABOUT THE FORD THEATRES:
The Ford Theatres are located at 2580 Cahuenga Blvd. East, Hollywood, CA 90068, just off the 101 Hollywood Freeway, across from the Hollywood Bowl and south of Universal Studios. The grounds open two hours before showtime for picnicking. The Ford offers a number of dining options: a variety of food and beverages are available on site and box dinners for evening events may be ordered in advance. Patrons are welcome to bring their own food and drink.
This event is part of the Ford Theatres 2013 Summer Amphitheatre Season, a multi-disciplinary arts series produced by the Los Angeles County Arts Commission in cooperation with Los Angeles County-based arts organizations. For a complete season schedule, directions to the amphitheater and parking information, log on to www.FordTheatres.org.
# # #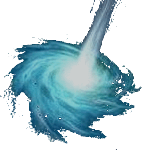 Please feel free to share this article with your friends, co-workers and or family. Feel free to leave your comments and we look forward to you visiting in the future.
Or as many of our readers and visitors often do, visit WHR on Twitter, WHR on Facebook or visit me on Twitter by clicking the text links or images avatars in this news story. I and the WHR team look forward to Seeing You on The Other Side!"
Thank you.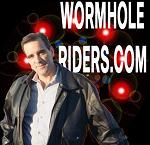 Best Regards,
WR_Systems (Kenn)