Welcome to WHR RadioWhere You Decide!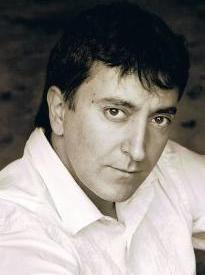 We are pleased to announce superb actor and extremely gifted Mr. Peter Kelamis as our first in a series of special guest celebrity hosts where "You Decide"!
A brand new human interest topical radio program (our newest endeavor) is a series known as the "You Decide" beginning this Sunday February 19, 2012 9 PM EST / 6 PM EST!
Mr. Kelamis is well known to science fiction, television series, and movie fans for many wonderful roles during his 22 year entertainment career including The X-Files, Roswell Conspiracies, Escape from Mars, Andromeda, The Twilight Zone, Stargate SG-1, Dead Like Me, Sliders, Unthinkable, Smallville, Riese Series, The Killing, Stargate Universe, and most recently in the Golden Globe nominated 50/50 movie and the hit Syfy show Eureka!
What some do not realize is that Mr. Kelamis' other fantastic entertainment talent is comedy! Stand-up, sit down or even in person, this man is very funny! We are honored to feature Mr. Kelamis at something at which he excels this Sunday February for our kick off "You Decide" radio program!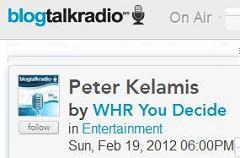 What is it that you will be there to "decide" on Sunday? We suggest that you tune in to listen to the program live, join the chat room, and or call in for a chance to talk with Peter Kelamis yourself! Click here for the direct link of how you can participate this Sunday in "You Decide" with Peter Kelamis!
In the meantime, we include only a couple of his many hilarious comedic videos for your enjoyment, including the famous Lap Top Chat with his good friend and professional acquaintance Patrick Gilmore!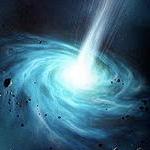 Please share this article with your friends, co-worker and or family. We would also appreciate your comments and look forward to you visiting our team and special guest hosts at the WormholeRiders "You Decide" radio show!
Or as many of our readers and visitors often do, visit WHR on Twitter, WHR on Facebook or visit me on Twitter by clicking the text links or images avatars in this news story. I and the WHR team look forward to will Seeing You on The Other Side"!
Thank you.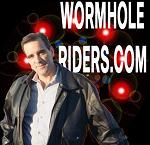 Best Regards,
WR_Systems (Kenn)