Hello Alphas fans,
Anyone who has been in the New York metro around rush hour knows the score. You have approximately seven seconds to locate a car and fight or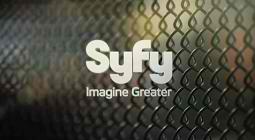 bargain your way into the rush of people already taking up most of the allowable space. You will be jostled. Hands will brush places they shouldn't. You will not have more than 2 centimeters of room all around, and chances are you'll be breathing down the neck of some heavily unattractive person who decides to turn their head and inform you with terrible breath that: "they need more personal space." Oh, the wit!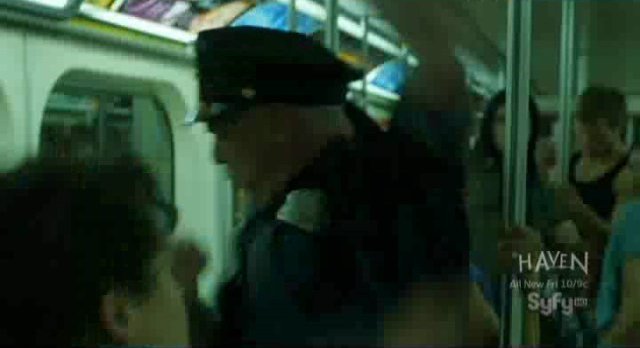 Now I ask you, with the crowded, smelly, and personally uncomfortable conditions, does this sound like a good place to start a full-scale riot?
One Alpha thought so. But there's no accounting for taste.
In this week on Syfy's Alphas, excellently directed by Nick Copus (and producer) the tagline question was: "How do you control an Alpha who can control you?" And for the next hour, we got the answer to the question through a lot of very intense decisions.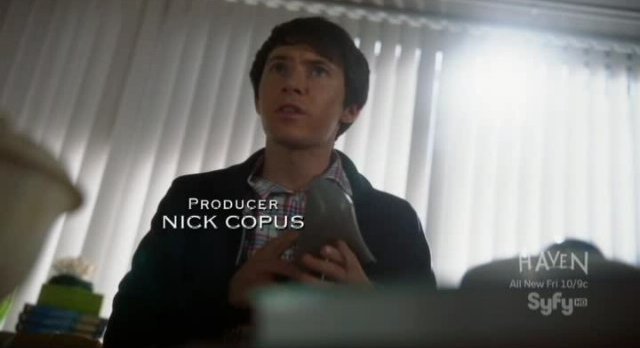 Here come some MAJOR SPOILERS! The episode opens with a visceral riot aboard a New York metro, then offers a well-deserved break for the senses as Lee Rosen, (David Strathairn), and his team of Alphas interact with each other on some issues that have become day-to-day for them. Gary Bell (Ryan Cartwright) still can't handle the incessant hum of a microwave tower, while Cameron Hicks, (Warren Christie), argues about visitation rights for his son Tyler and Rachel Pirzad, (Azita Ghanizada), tries to calm down after an uncomfortable meeting.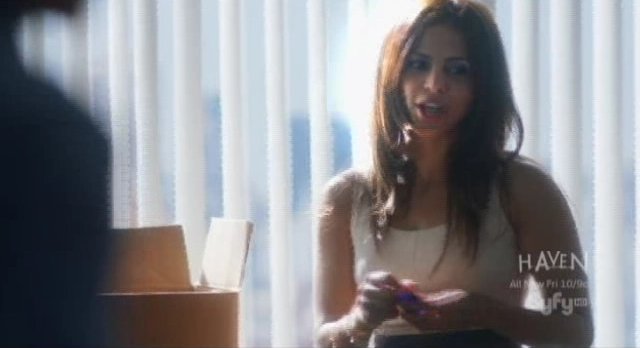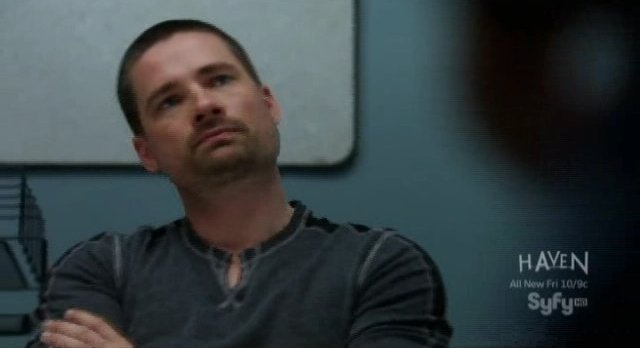 The team is shortly called into action to investigate the mayhem and riot. They are dispatched to the New York City the subway system. It is obvious that an Alpha is at the root cause of the death and destruction.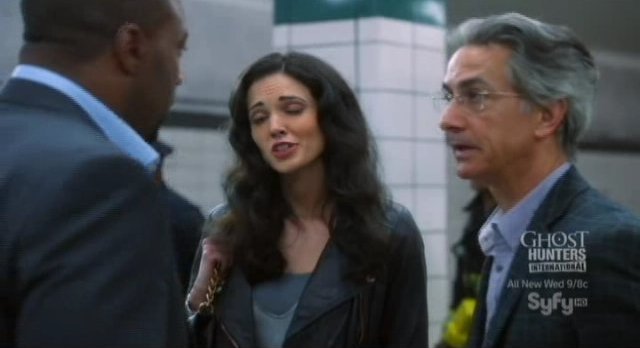 The Alphas team at first suspects a young Alpha girl (Tatiana Maslany) who easily eludes them on the streets of New York, and capture her brother Matthew Hurley, (Devon Gray), instead.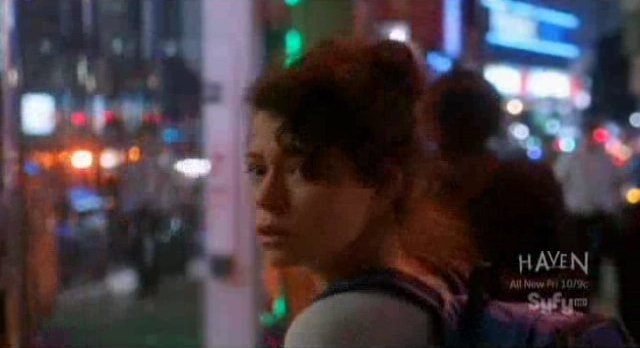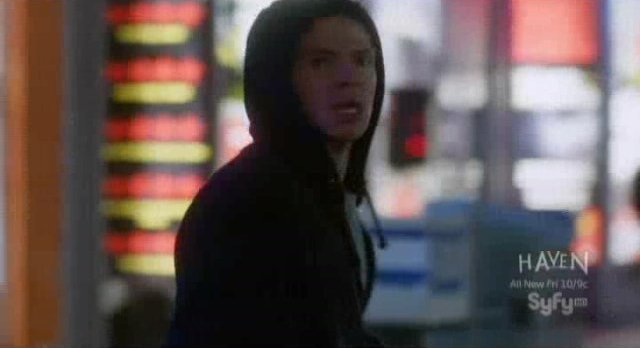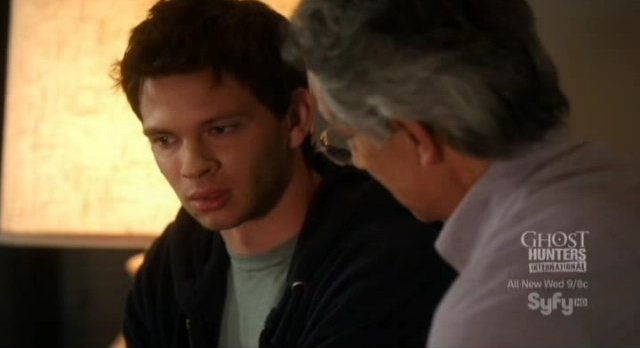 The episode takes a disturbing twist then as the brother turns out to be the actual Alpha and turns Rosen's new offices into a bloodbath, resulting in the regrettable death of Don Wilson, (Callum Keith Rennie), before escaping.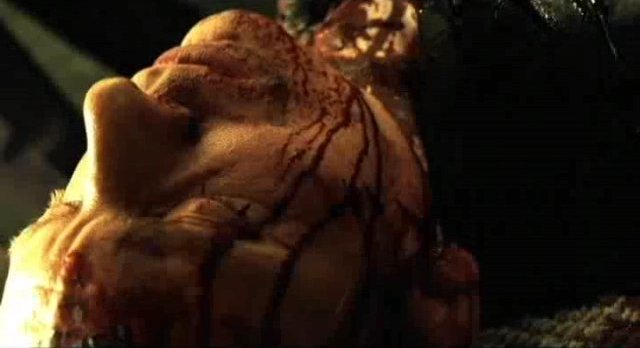 The Alphas track him to a bus station and finally capture him amidst another bloody riot. Though badly shaken from their experiences, the Alphas strive to recover and Cameron, in a moment of compassion, breaks the tower causing the hum that is distracting Gary. The episode title of 'Anger Management' is all too appropriate, and ties in in several ways with the episode itself, far more even than the previous week's 'Cause and Effect.'
However, it should be noted that while anger management itself was mentioned, the episode, through some subtle and not-so-subtle, (read: "absolutely in-your-face"), application reveals what happens when anger is not managed. This overall theme saturated the hour-long look into the life of an Alpha to a degree that I, at least, came away feeling breathless and dizzy from adrenaline. The kind of powerful choices made in the development of this episode got their points across, and it's an exciting premonition to the rest of the episode if this kind of intensity keeps up.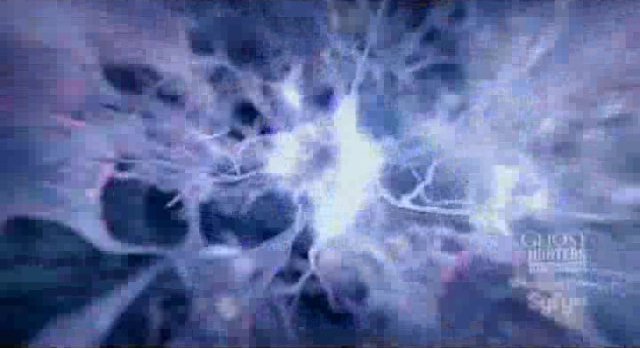 The strongest application of the theme came from the directing/cinematography choices made during Matthew's attacks. Filming a general riot scene is tough enough, but this was taken one step further. In keeping with the emotion of the scenes, the cinematography takes on a documentary-style feel, sweeping the camera around to try and see all of what is happening, (which forces many shots out of focus), and then cutting to and fro in jerky motions, trying to follow one or another person as they succumb to the Alpha's power. Warm filters are added to several of the shots, heating the screen in shades of yellows and reds. Point-of-view shots follow the screaming actors as they writhe about in confusion and blind rage.
At the start of the episode, we also have strobing which cuts into the flow of each shot, adding to the gradually increasing intensity. On top of all that, these sequences go on for seconds – not just five or ten, but twenty, thirty, forty. In the case of the attack in Rosen's office, we follow our Alphas for almost two full minutes, getting only small breaks when Bill Harken, (Malik Yoba) is onscreen. (Bill is unaffected by the pheromones Matthew emits, for reasons to be explained later). Finally, for the climactic scene at the end of the office attack, we watch someone be beaten to death from their own point of view. The overall effect from the visual choices alone may leave you pumped with adrenaline and gasping for breath, wondering: "Did that just happen?"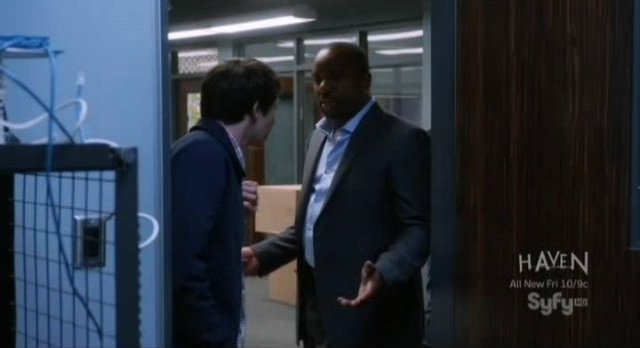 But of course, that's not all. Slipping to the forefront for another of his rare but enjoyable showcases is series composer Edward Rogers, who takes the episode to the next level with a steady pulse of a score. He, too, got the memo: "We're being angry this week." With his simple four-note melody and chord progression during the attack itself and steady build of adding instruments from the beginning, he powers through the violence onscreen and gives it a voice.
The theme takes a more subtle turn in the interactions of the characters this week, showing up in tiny, (relatively), situations – mostly all with consequences. The first interaction we see is with Gary, who is steadily reaching a breaking point with the 'hum' that has been present since the previous week's episodes. Last week, he merely mentioned it a few times.
This week not a scene goes by where he doesn't make an allusion to it, and we see how he begins to react when pushed up against a simple matter he can't fix himself. Gary is firmly blunt, commenting on how teams 'help' each other, which is why Nina should help him push Bill into shooting the satellite – a pretty extreme fix for a problem that reveals a lot more about Gary than we've previously seen. It's well-known Gary has an attitude problem, but how deep does it run?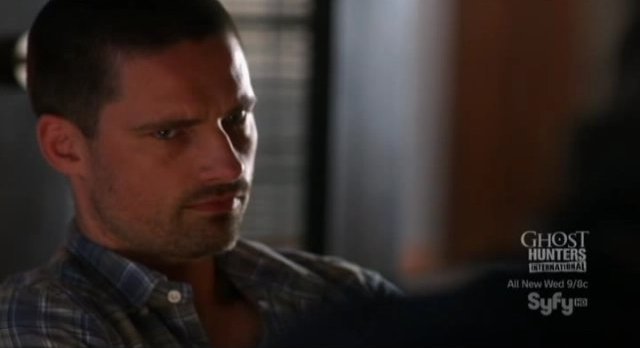 Cameron is having anger issues of his own, a development of his character previously unseen. While in the pilot episode he mentioned having an ex-wife, we finally see something of that relationship as it's revealed he is going through an equally nasty divorce and custody battle for his baseball-playing son. Unable to control himself, he hurls a baseball at the door behind Doctor Rosen and winds up breaking a glass sculpture. Rosen reminds Cameron that when he loses his temper, his powers leave him, (a curious twist, as Matthew's activate when he loses his temper). It's a small but subtle look at consequences. It's also interesting to note that Cameron's powers seem to be the one we have seen fail most often. Perhaps because he is untrained, or maybe because he's so susceptible to distraction? Maybe we'll find out.
This week, Rachel is actually following the 'management' part of the theme by filling her office with soothing aromas to help her deal with stress. As the least assertive member of the group, she is the one most likely to try to control her emotions no matter what stimulus she comes up against. However, later on in the episode, even she loses her temper, which turns out to have some surprising consequence. It's just too bad she didn't place those nice aromas in Rosen's office during his talk with Matthew.
In last week's review, I mentioned that by the third episode of a new series, we generally are getting a real sense of where the show is going, how it looks, and who the people are that we're going to follow for the first season. This week, the Alphas themselves are transitioning into a new pattern of their roles with Doctor Rosen. The death of Don Wilson as their handler at first seemed to shatter the Alphas, but Rosen quickly rallied them and pointed out that Agent Sullivan will probably take over.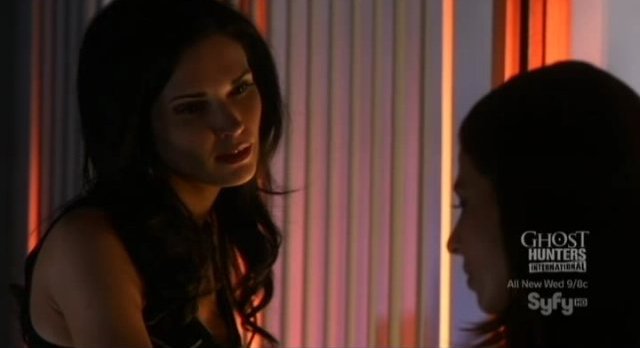 While Nina Theroux (Laura Mennell) has mentioned that the Alphas primarily search for other Alphas and go to counseling sessions with Rosen, Rosen has finally come out and said that they are stopping other Alphas, which may imply stronger tactics than talk, and stronger risks than what they have been doing before. It's starting to feel like the introductory part of the series is coming to an end, and the meat of the story is about to kick in. The little trailer for 'the coming weeks' post-episode suggests this as well; the writers are giving us a taste of what they have planned.
One, (in my opinion), extremely well-done approach the writers are taking to this series is the method in which they handle the expository moments of the characters. While many series often take time out to focus exclusively on one character for a full episode, the writers are instead choosing to use the mission at hand interlaced with moments of personal time to develop each character week-by-week over the course of the episode. It's still early enough in the series that they could still start focusing exclusively later on in the season, but for now the tidbits of information help shape each person week by week.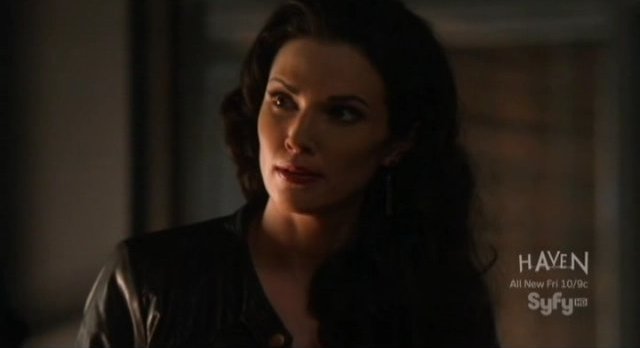 Some examples that immediately come to mind are Rachel's conversation with her mother at home about being single, Cameron's fight with his ex over the phone about Tyler, Nina's revelation that her boyfriend was somehow involved in her first meeting with Rosen, and Bill's comments about how his badge still works despite the disciplinary hearing. Each one of these tidbits could grow into something later but so far they are serving to build the foundation for these people.
A couple other climactic wraps occurred this week in the episode, one of the strongest being Rachel pushing herself further out of her comfort zone than she has before. At the start of the episode, she goes so far as to interrupt Doctor Rosen while he was talking, and under the influence of Matthew's pheromones she explosively rebels against her parents, something she has wanted to do since the start of the series but has been unable to do due to her quiet nature.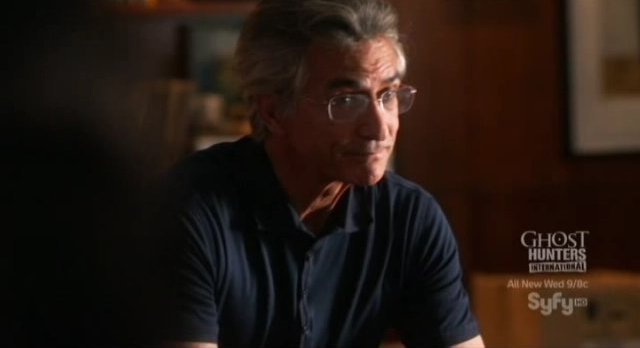 Rachel has proven herself time and again to be a capable young lady, and the fact that she is actually following through with moving out of her parents' home instead of begging their forgiveness is a huge step for her. She is disoriented and frightened, but she is still stepping forward, and now with Nina as a roommate there is a whole new dynamic to open up.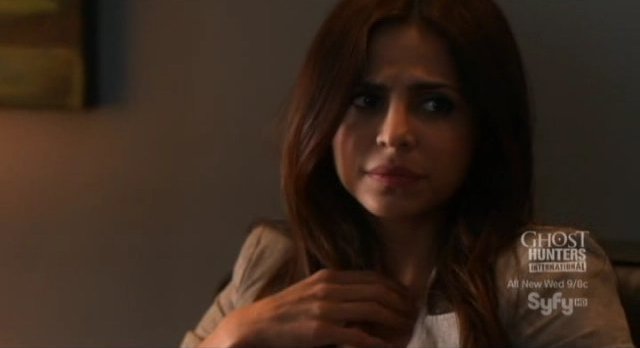 Cameron still appears to be holding himself separate from the other Alphas, but as the new guy this is still to be expected. He is not quite at ease with either his new position or the people he is around, and still has a tendency to go off on his own, which causes Bill some frustration, (a bit of the dynamic mentioned earlier of system versus spontaneity).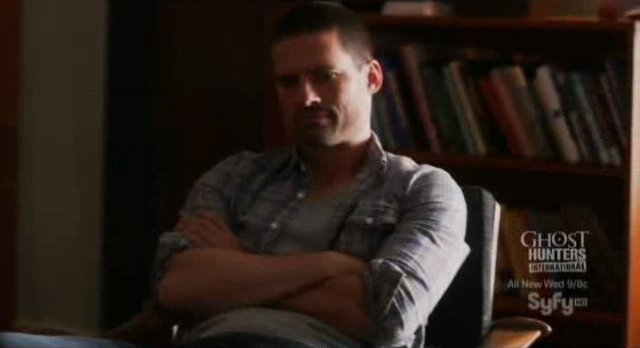 He is also one of the stronger challengers of the group, questioning what they do and what the point is of what they do, though this is likely due to his naturally paranoid nature. Hopefully this will smooth out with time. This week, however, Cameron did take another step forward as well in his reaching out to another member of the team. While he has formed a tenuous connection with Nina and an almost alpha-male rivalry with Bill, he has not really tried to step out to the remainder of the group.
This week, his fatherly instincts overcome his anxiety, and he chose to help Gary. Nina has refused to push, Bill has refused to shoot, and Rachel doesn't hear the hum, but Cameron takes Gary up on the roof and uses his hyperkinesis to break the dish causing the younger man such frustration. Gary has a point; the team should help each other, and even if the dish is fixed in later episodes, the fact that Cameron reached out finally shows his taking steps towards further integration in the group – not to mention healing himself.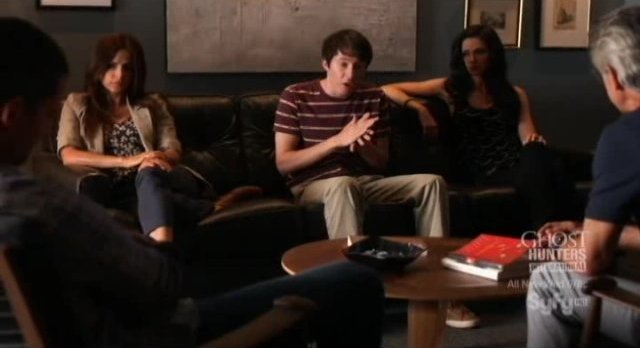 Alphas returns each Monday at 10 PM E/P 9 central time on Syfy. I look forward to the next episode "Rosetta" will certainly reveal much about the "Red Flag" group. Is it a criminal venture or a movement? .
Thank you for visiting WormholeRiders News Agency
Please feel free to leave a comment here or if you prefer, click the social media icons below to share this news article. Or as many of our readers and visitors often do, visit WHR on Twitter, WHR on Facebook or visit me on Twitter by clicking the text links or images avatars in this news story.
I and the WHR team look forward to and will be Seeing You on The Other Side"!
Thank you.
Regards,
Nayari09 (Pam)