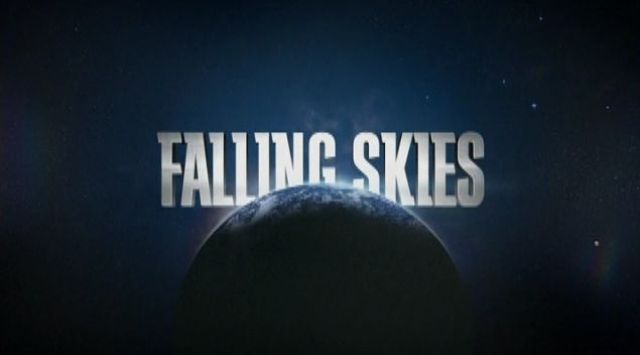 Welcome back Falling Skies and science fiction television fans!

I hope you are as excited as I am about Falling Skies!  This new science fiction drama on TNT Sunday nights is simply spectacular!
Many of us
have been disappointed this year with the cancellation of several original science fiction television programs such as Stargate Universe, The Event, Caprica, and V Series. However, there is hope my friends with this fantastic brand new series on TNT Networks called Falling Skies!
The Falling Skies program is a refreshing twist on the century old story of alien invasion originally envisioned by H.G Wells in War of The Worlds and made famous for modern science fiction buffs in the 1953 cinematic blockbuster movie release or more recently with the 2005 War of the Worlds re-make starring Tom Cruise.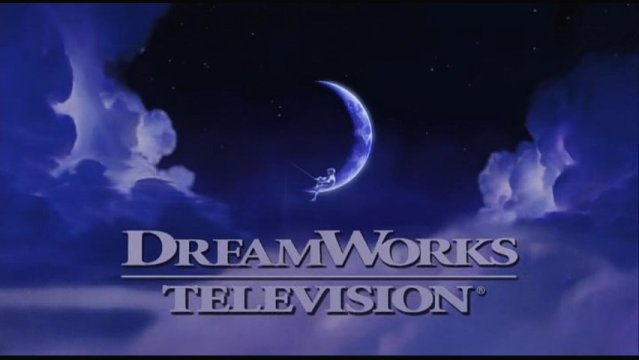 Falling Skies begins six months into an alien invasion of Earth as humans are simply trying to survive in this dramatic tale. The series is the brainchild of executive-producer  Steven Spielberg, who along along with DreamWorks Television show runners Justin Falvey and Darryl Frank, Graham Yost and screenwriter Robert Rodat have created the next great science fiction masterpiece.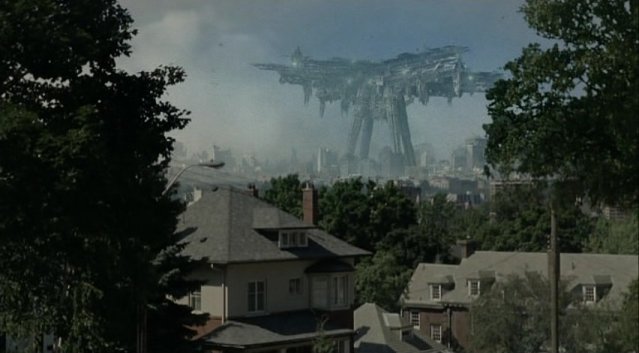 The outstanding two hour pilot was directed by Carl Franklin (Out of Time, One False Move).  In fact the pilot is actually two distinct episodes known as "Live and Learn" (episode one) and "The Armory" (episode two) broadcast.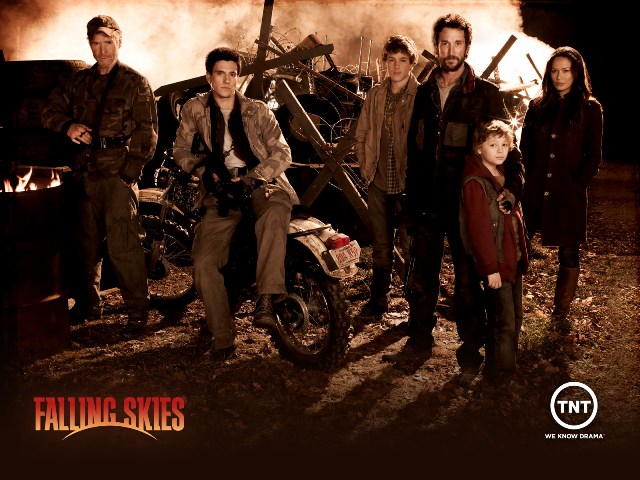 I have seen a few complain (on Twitter) that they found the story moving to slow wanting all action and "shoot em up" action science fiction. Falling Skies is not that kind of alien invasion story  Instead, Falling Skies is designed to artfully blend action without distracting from the real story, that of human survival against nearly impossible odds. If you want only shoot em up action only, then pull out your DVD's and watch series that have been canceled for spending too much time on that plot type. I for one welcome a change in the alien invasion story line with action blended where needed.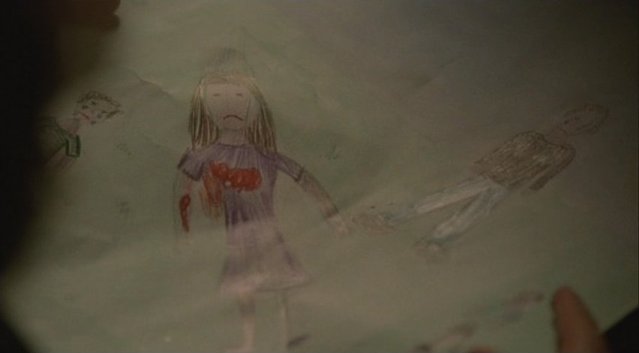 At the beginning of the two hour pilot episode, the youngest son Matt Mason (Maxim Knight) gives us a short epilogue of what has happened.  The aliens have invaded Earth and killed their parents.  They take children and teenagers and attach "harnesses" to them.  These harnesses serve as a captive device that controls the children so they cannot escape, and trying to remove the harness kills the child.

Let's take a look at the main characters of Falling Skies.  Each character is well developed in this show and plays a role in the survival of others.  Tom Mason, played by Noah Wyle is often known for his 1992 role in A Few Good Men. Mason is second in command of the Second Massachusetts.  The Second Massachusetts is a group of volunteers in charge of protecting large groups of civilians.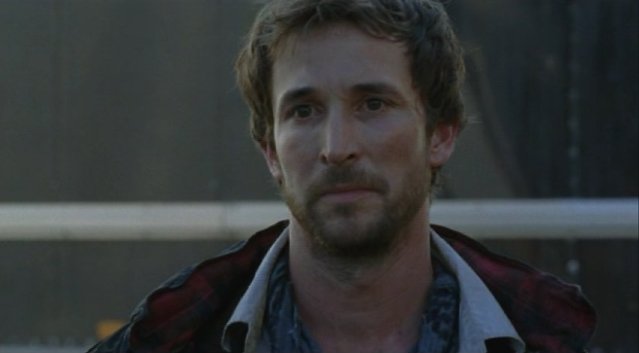 Tom was a history professor before the alien invasion and now finds himself thrust into the daily battle of survival taking orders from a skilled military man known as "Porter" (Dale Dye). The shock of becoming a resistance leader coupled with the need to help is own family survive without the everyday technological conveniences of our modern world is daunting to say the least!
There are also moments of catharsis with Uncle Scott portrayed by Bruce Gray (How I Met Your Mother, Stargate SG-1 as Senator Fisher) who provides  spiritual guidance to the survivors.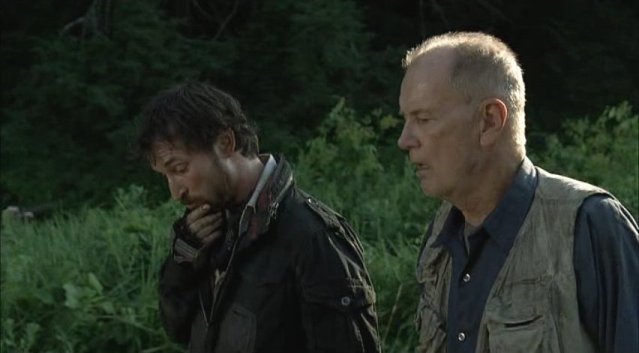 The pilot opens with scenes right out the hell of war as the surviving youngsters are sharing their recollections of what has transpired in the past six months. One is immediately drawn to what life must be like for children living in war torn societies around Earth in real life. Like any child, they cannot understand why the adults failed to protect them from the alien invaders we come to learn are referred to as "Skitters". Falling Skies is not void of action as we observe in a street battle scene as the resistance is attacked.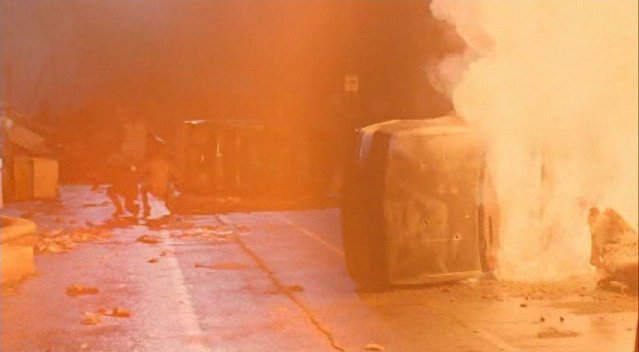 The Skitters are hideous looking multi-legged creatures by human standards, a deliberate method by the creators no doubt since they look like spiders from the waist down and more humanoid in appearance from the waist up.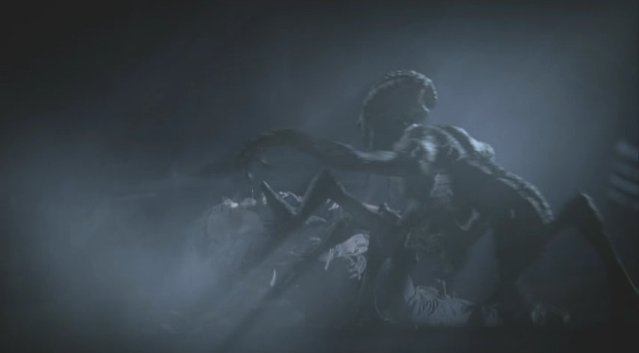 The Falling Skies creators use of a cross between spider and human life form clearly draws on many human beings fear of insects. We catch glimpses of the horrible "Skitters" in several battle sequences that occur right after the children share their horror with the viewing audience.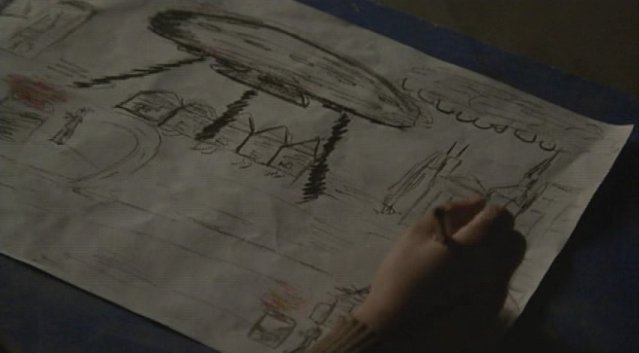 Falling Skies is a true science fiction series with a focus on family values, incredible special effects, featuring an excellent cast including Noah Wyle, Moon Bloodgood, Colin Cunningham, Will Patton, Steven Weber, Maxim Knight, Mpho Koaho, Sarah Sanguin Carter, Connor Jessup, Bruce Gray, Dale Dye, Drew Roy, Seychelle Gabriel, Peter Shinkoda, Dylan Authors, James Collins, Martin Roach, Daniyah Ysrayl, Melissa Kramer, Jessy Schram, Yulia Lukin, Jaclyn Forbes, Llyane Stanfield, Wes Berger, Will Patton, and Joe Vercillo.
I am a huge history buff and was pleased to see the Tom Mason character quoting history.  In one scene Mason is sifting through a pile of books.  We see him trying to decide between taking "A Tale of Two Cities" by Charles dickens or "20,000 Leagues Under the Sea" by Jules Verne. In this scene we are reminded of daily things we have taken for granted all of our lives as well as the fact that the survivors will be unable to take much with them. The question for everyone to consider is which which book would you take if you only could take one?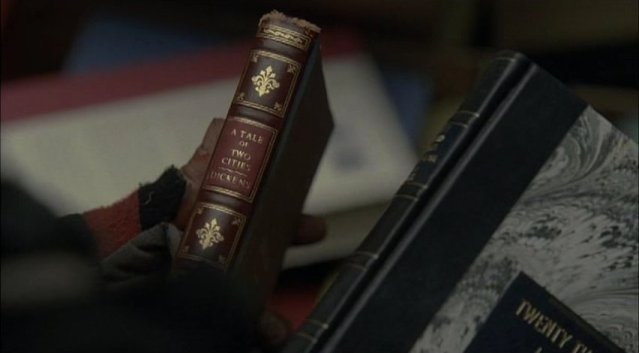 Tom Mason has three boys Matt (Maxim Knight), Hal (Drew Roy), and Ben (Connor Jessup).  They lost their mother on the first day of the invasion.  Tom is struggling trying to protect his children and keep them alive while protecting the civilians he has been assigned to keep safe.   Tom's middle son Ben was taken in the invasion and Tom is torn between his duty to protect the civilians and rescuing his child.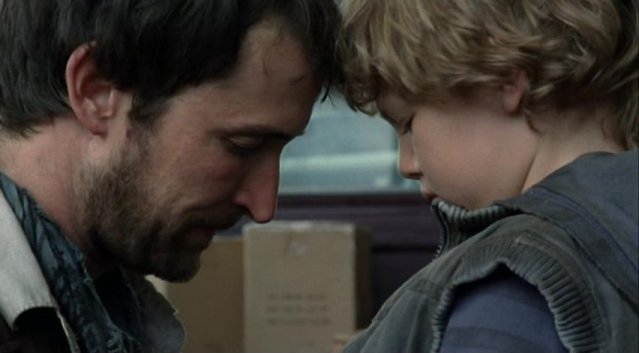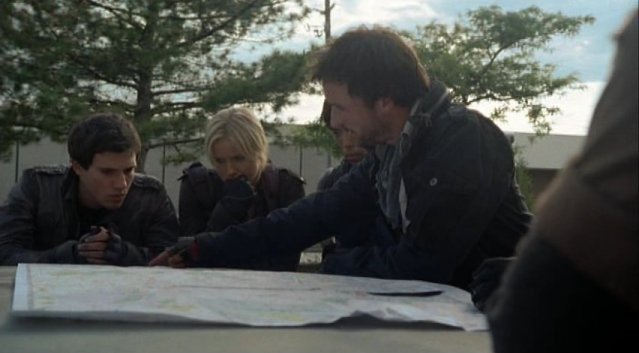 Dr. Anne Glass is a pediatrician who is portrayed by the very talented Moon Bloodgood (Interview above courtesy of G4 TV).  You may remember her from Eight Below and in Terminator Salvation.  Glass lost her only child in the invasion and is drawn to helping the younger survivors as a surrogate mother.  Dr. Glass treats the injured while attempting to find a way to remove the "harnesses" attached to the back of younger humans. More on those "harnesses" a bit later.
There is a definite attraction between Dr. Glass and Tom Mason which will prove to be the adult romance in the story arc. Glass and Mason come from similar backgrounds as researchers and I look forward to the development of this part of the story. We will also be observing adolescent romance as is befitting the family story blended with science fiction.
Will Patton commands the screen as Captain Weaver.  He is commander of the Second Massachusetts.  His character is a militant one and he has little time for anything that is not about survival.  He is opposite of Tom Mason and his character lends a dimension of reality to the show.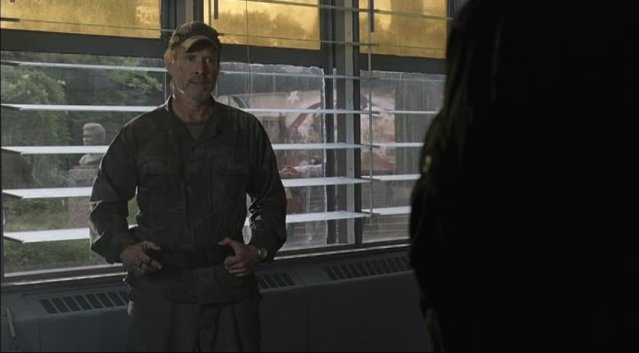 What are the aliens like on Falling Skies? I had anticipated this for months!  These aliens do prove to be quite scary.  They are called "skitters" and they resemble spiders,  shuffle sideways, and they are obviously very intelligent.  Simply ask Anthony (Mpho Koaho) and Dai (Peter Shinkoda)! Each  knows a lot about these filthy invaders and their mechanized monsters as you will find out in episode 3, Prisoner of War!
Speaking of which, there is another type of alien invaders the survivors call "mechs".  The "mechs" are robots that walk on two legs and shoot nasty laser blast and bullets from their mechanized arms.  Together these aliens and their robotic slaves prove to be formidable adversaries.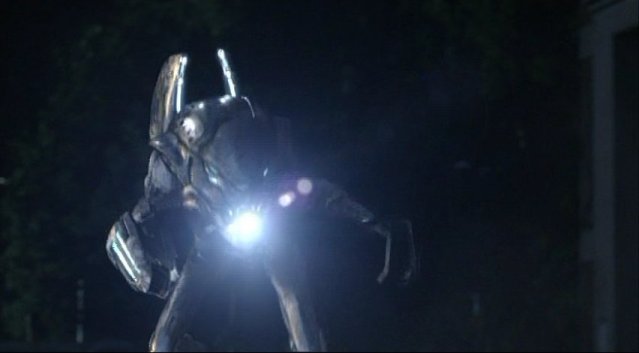 Worse yet, as mentioned above, is the enslavement of the children by the Skitters with an attachment affixed to their backs. The "harness" forces the children to do the bidding of aliens by some sort of mind control. Truly a nightmare by any standard, this factor in the story arc reminds one of the enslavement of needy children around the world by various fascist societies we all are aware of in real life.
In addition to these horrors we also observe just how cruel humans can be to each other. During several crucial sequences, we learn of a ruthless survivor one John Pope portrayed by Colin Cunningham (Stargate) who takes Tom Mason and his recon force prisoner threatening to abuse the women and kill the rest.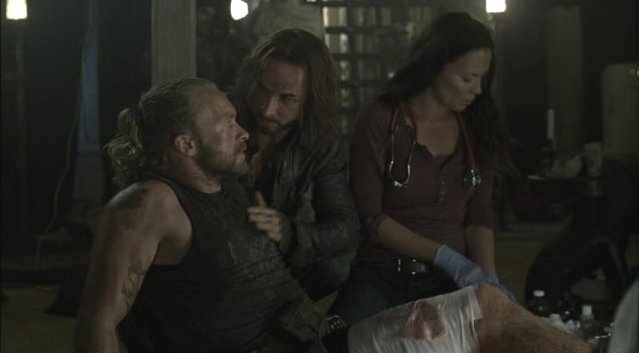 The vile subject of racism comes up during these sequences and accurately displays the outright hatred Blacks, African Americans, Asian and other races often encounter throughout the world. We are quite pleased when a woman named Margaret (Sarah Sanguine Carter) who was raped by Pope's gang of hoods turns on the evil racists and blasts them to death before our very eyes. Although death by an automatic weapon may seem harsh, in the world of survival can anyone argue these criminals deserved any less?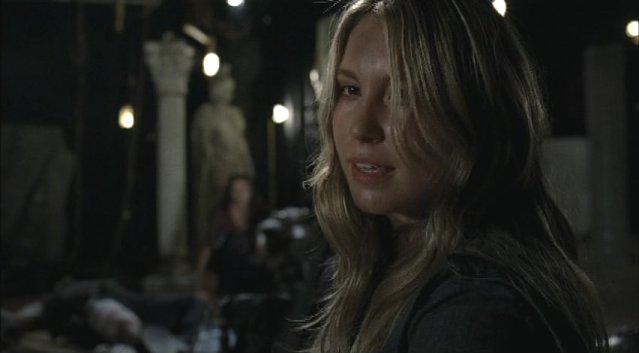 Dreamworks corporate obviously heads up the leadership with regard to the special effects for the Falling Skies television show. There is a cinematic look and feel to the show more akin to movie production than television.  The artful blending of the VFX with family drama and location shooting lends much to what I believe will be the ultimate success of the show as seen below in a lighter moment between father and son.
By episodes end we witness the triumph of good over evil as the resistance heads out to live another day. This triumph is also a fact for the series a success realized when 6.9 million viewers tuned in live within the days after the airing of the pilot episodes. This set a new record in the United States for a cable network science fiction premiere. Well done Falling Skies, well done!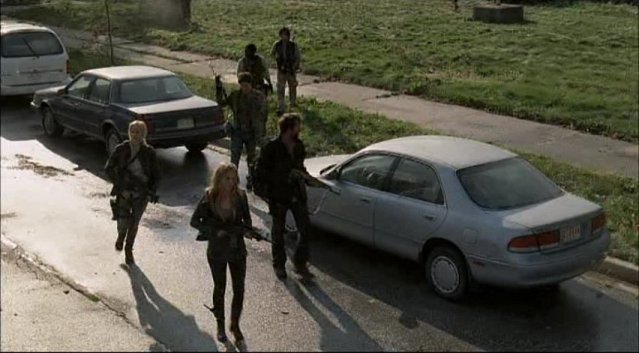 Falling Skies returns each Sunday evening at its new time 10 PM east/west 9 PM central time on TNT. I also suggest that you join the resistance to save the Earth from these vile insect like alien invaders as soon as possible at www.fallingskies.com. For even more fun you can tweet with WHR and the Falling Skies Team of resistance fighters each Sunday night and for that matter everyday to celebrate the wonder of science fiction that is Falling Skies!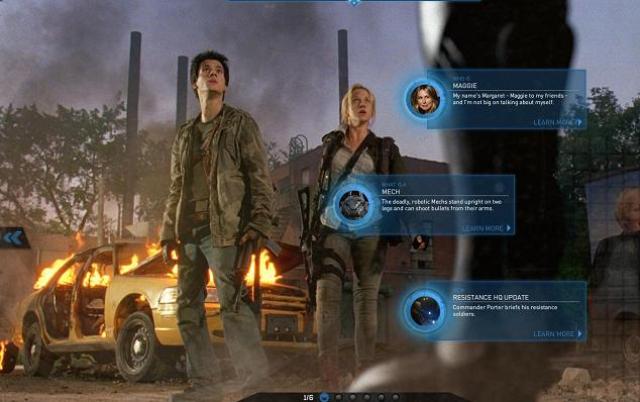 I trust you have enjoyed this review of Falling Skies co-written by the managing editor WR_Systems (Kenn) due an unfortunate illness with my child as I tweeted last evening.  Thanks Kenn! And as always we here at the WHR Fallings Skies team thank you for visiting WormholeRiders News Agency.
Please feel free to share this news article by clicking one of the social media icons below. You may also leave a comment here, and you may desire to visit me on Twitter by clicking my avatar
Redone68 (Sandra – WHR Falling Skies Team Leader)