Good morning, afternoon, or evening GABIT Events fans!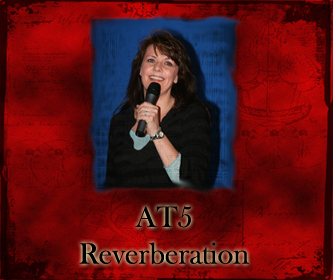 Amanda Tapping arrived just after 8pm. I missed the start of her speech because the reception to her arrival was phenomenal! It took a good few minutes for the silence to rain over the crazy cheers and whistles.
Amanda made a little speech about "looking forward to seeing your charms and how charming you all are" and finished with the typical Amanda humour of "See you in a minute….or eight minutes…of sixteen!"
Our table was amazing and we quite happily kept ourselves entertained with every topic imaginable from "I like pie" to "Thor at a Hens' Party". Every moment was filled with giggles to the point where when Amanda arrived at our table, her first words were "I hear you're the lively table!"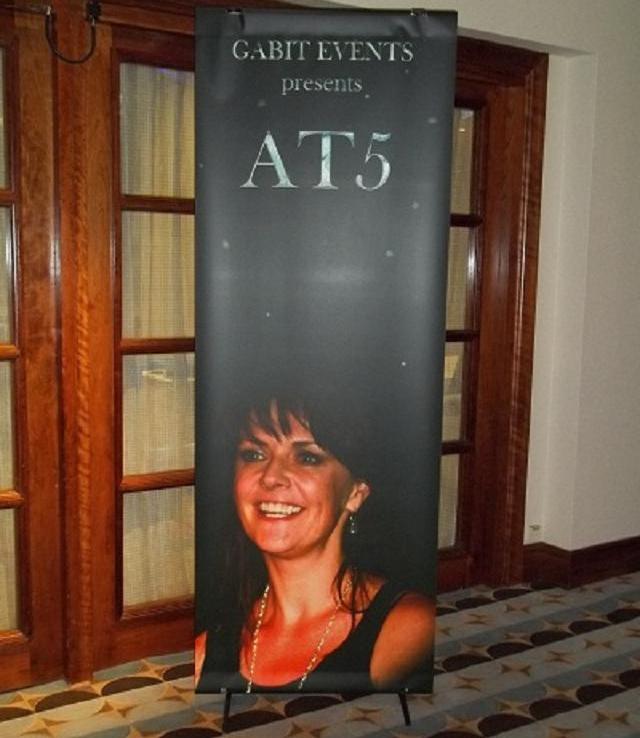 Amanda worked her way around the table talking to each of us. Upon reaching me, I still had the giggles from earlier so Amanda greeted me and I only managed to giggle a greeting in response. Dork! Anyway, my cocktail charm was an ice skate, so of course Amanda questioned whether I skate.
The answer, "No, I play field hockey" provoked a very amusing facial expression indeed! Amanda did mention, though, that she's trying to get Olivia into something like hockey or maybe the opposite extreme of ballet, which led to both Amanda and I admitting that neither of us were ever graceful enough when we tried ballet!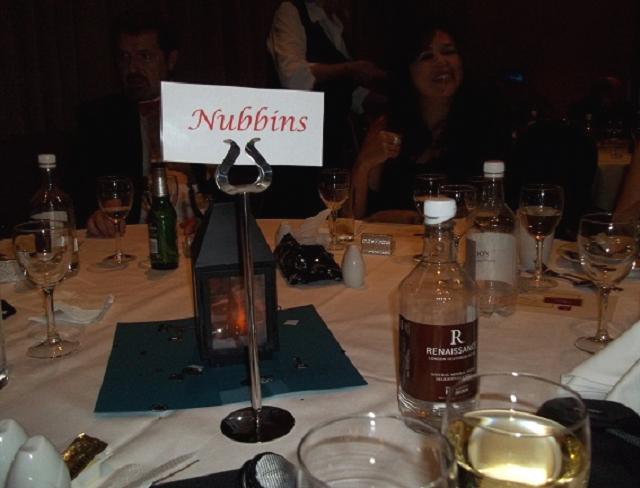 We also have a new and upcoming Sam Carter, as Libby studying physics and Astrophysics to which Amanda responded "So in a few years time you'll be the one saving the world", and "you can say all the long words now too!" That really didn't help the 'liveliness' of the table!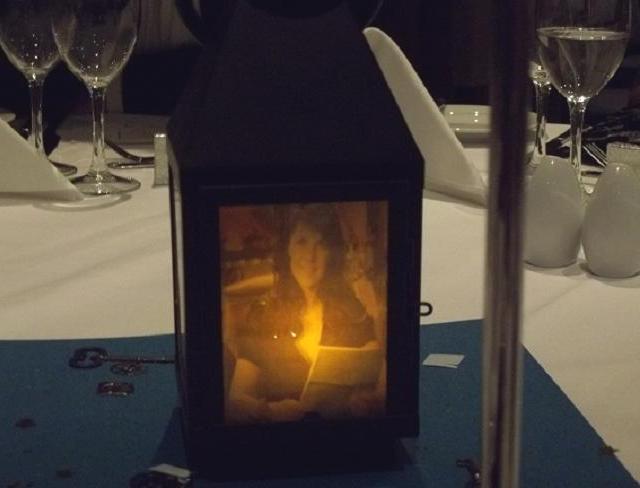 The traditional photo of the whole table was probably a nightmare for John Goode (GABIT co-director), as everyone seemed to take their turn blinking. Once again, the laughter was infectious! We eventually managed to get one with
all the eyes open and normal smiles, so hopefully that will come out as a lovely moment of a wonderful evening.
Next up on Saturday is the wonderful Sanctuary For Kids charity auction which I I hope raises a lot of money to help the children!
Tune in again soon for more about AT5 Reverberation this weekend, and keep an eye out for the WormholeRiders News Agency detailed reports we will be bringing you in the future too!
Thank you, as always, for reading! Feel free to leave a comment or question on here and I'll get back to you as soon as possible.
Alternatively, you can follow me on Twitter and leave a comment on twitter by clicking the image.